Xi'an Tibet Nepal Tour is such as epic tour, juxtaposing cultural and scenic tours from Xi'an, the most renowned ancient Chinese capital to the land of Buddhism on lofty Tibetan Plateau and Hindu country in Nepal.
Known as the largest local Tibet tour operator since 1984, we bring you the thrilling Xi'an Tibet Nepal tours with multiple tour options and tourist-friendly Tibet permit services and extensive hotel choices, etc. Please check the well-crafted tours below and get our expert's guide to Xi'an Tibet Nepal tour.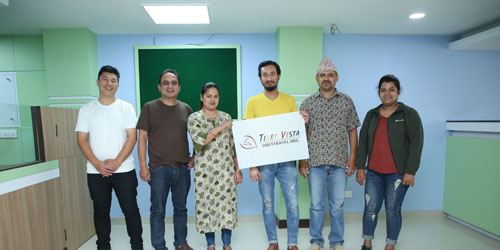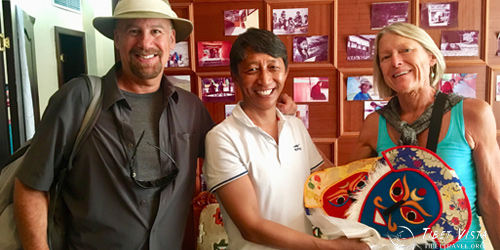 What Makes Us Different?
Well-established travel agency with offices in Chengdu, Lhasa and Kathmandu; Never use third party contractor
One-stop service as to booking for flight, Tibet train, and hotels and travel documents in China, Tibet (TAR), and Nepal
Life-saving gears for EBC travel, such as oxygen supply device, first-aid kit, etc.
Designated customer service manager, 24/7 call service
Dedicated, friendly and seasoned travel guides in Xi'an, Tibet and Nepal
Professional team's support and reliable partnership with prestigious travel agencies inside the industry
Most Common Questions about Xi'an Tibet Nepal Tour
1. What Is the Best Time for Xi'an Tibet Nepal Tour?
Answer: Sept to Oct and April to May are two of the best time frame to enjoy Xi'an Tibet Nepal tour. Without the influence of monsoon season from June to August, esp in Nepal, you can enjoy favorable weather for sightseeing.
If you travel on a budget, Nov to mid-Feb is a great choice to hit the road. You stand a better chance to stay in high-end hotels with less money in high season. And less crowds in the attractions means cheaper ticket and less annoyance for exploration.
2. Should I Travel by Flight or Tibet Train from Xi'an to Lhasa?
Answer: If you have ample time for travel, travelling by Tibet train from Xi'an to Lhasa definitely is the best choice, both for the acclimatization to the high altitude and enjoying the spectacular window view aboard the world's highest train.
Besides, as opposed to the higher cost by flight, Tibet train seems more budget-friendly and gives you the real sense of travelling on the road. So, why not have a try?
3. What Travel Documents Are Needed for Xi'an Tibet Nepal Tour?
Answer: For the classic Xi'an Tibet Nepal tour via EBC, basically, you need four travel documents: Chinese Visa, Tibet Permit, and Alien's Travel Permit and Nepali Visa.
To enter Tibet, firstly you need to get Tibet Permit. To do so, you need to get a Chinese Visa ( L visa for tourism) on your own. Then email the photocopies of passport and Chinese visa page to us to apply for Tibet Permit.
Then, after we get Tibet Permit for you, we will forward it by express to your hotel in Xi'an. So, you are ready to head to Lhasa from Xi'an.
After you finish the tour in Lhasa, our Tibetan guide will help you get Alien's Travel Permit in Shigatse before moving to EBC. By following part of G318 national highway, we will travel to Gyirong port (Sino-Nepal border), where you can apply for on-arrival Nepali Visa to enter Nepal by road.
4. I Will Travel Alone, Any Suggestion for Xi'an Tibet Nepal Tour?
Answer: For solo travelers, the overall cost for such a long journey could be extremely high. You may consider joining other travelers with same travel itinerary and date and making a group and traveling together to share cost.
Meanwhile, Both Xi'an, Tibet and Nepal are safe for travel. So there is no need to worry about travel safety. Our guide will travel with you and make sure you travel safely and pleasantly.
In addition, do book your hotel or flight in advance. By doing so, it can save you lots of money; please prepare your Chinese Visa for the application of Tibet Permit at least 20 days before you fly to Xi'an.
Quick Inquiry
We'll get back to you within 24 hours.
Travel Tibet and Nepal from Other Cities of China
If you are planning to enjoy a trip from Xi'an to Tibet and Nepal, yet have no ideas of how to sort it out the details, no worries! We would like to hear your tour plan and offer free professional consultancy and viable solutions. Please feel free to contact us.