Our Senior Tour Guide - Norbu
"Hello, guys! I'm Norbu, a licensed and professional tour guide with over 19 years' guiding experience (up to 2021). For years, I have guided many international tourists.
I used to study Buddhism and Thangka painting in Nepal and India, and am really proud of my job as a tour guide. It allows me to introduce the unique culture, religion, history and natural wonders of Tibet and I'm always happy to share with my guests how Tibetans lived harmoniously with the inhospitable natural environment on such an extreme altitude.
In addition, I have always treated my guests like my best friends and in return, I have made many true international friends. Sometimes my clients even joked to me, "Norbu, you remind me of my mum". I believed that my proficiency in English and encyclopedic knowledge of Tibet culture and history will make your Tibet travel a memorable and pleasant one."
Praised as the Best Tour Guide of the Year 2018:
Guided

307 days

,

355 clients

in 2018;

24

group tours;

41

private tours;

99%

5-star rating;

1%

4-star rating.
Thank You Letters from Norbu's Guests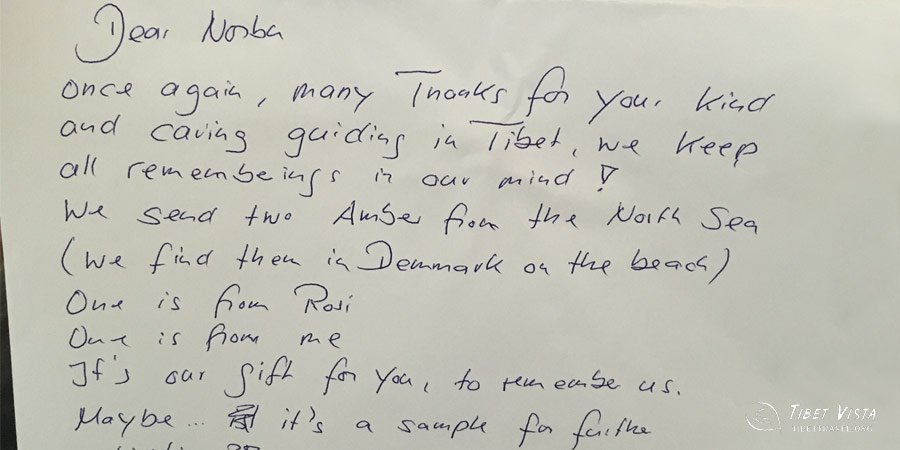 Good Reviews from Norbu's Guests on TripAdvisor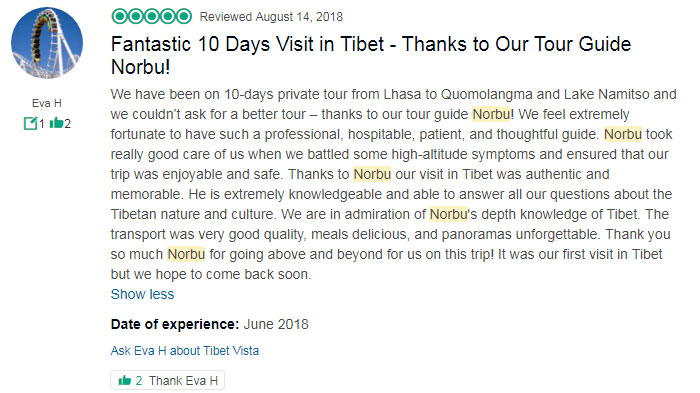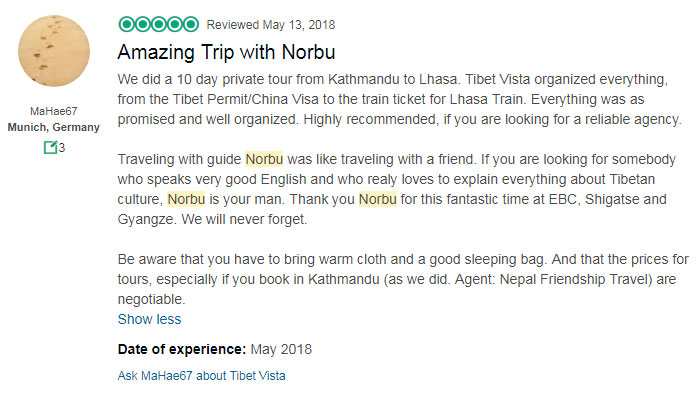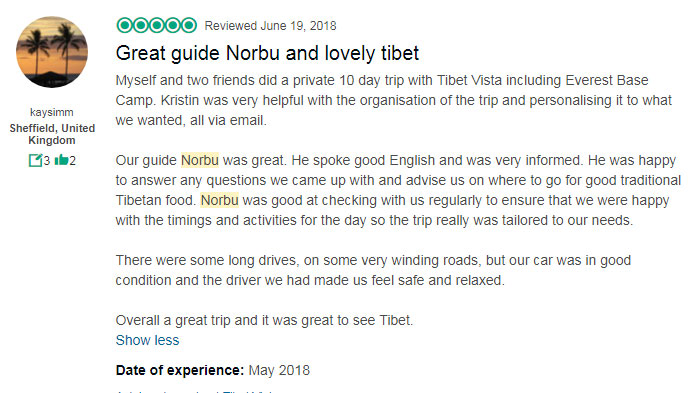 Photos of *longtitle*] and His Guests
Contact Us to Let Our Senior Tour Guide - Norbu to be your Tour Guide
Tell us your travel plan, and we will get back to you within 1 working day.