Mr. Kunga: Gold Winner for China's Best Tour Guide 2019
As waves of rapturous applause and loud cheering broke out in the office of our company on Oct, 10 2019, we, Tibet Vista team, felt so honored to announce that Mr. Kunga Dondru, our senior guide and currently the customer service manager, was officially nominated as one of the " Gold Winner for China's Best Tour Guide 2019".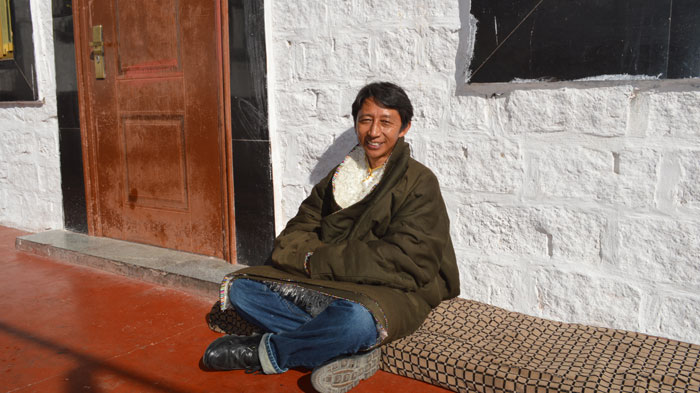 Beloved Mr. Kunga in Lhasa City
Meanwhile, What made such great news more exciting was that Mr. Kunga was the only Tibetan nominee for such a national award. What a remarkable accomplishment! Congratulations to him!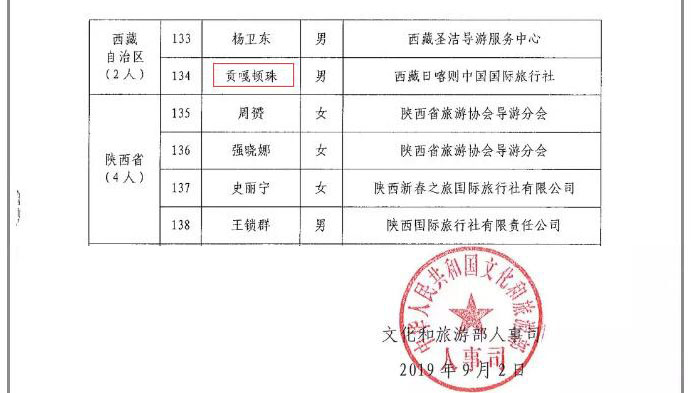 Official document of Mr. Kunga's (贡嘎顿珠) award
A Short Profile of Mr. Kunga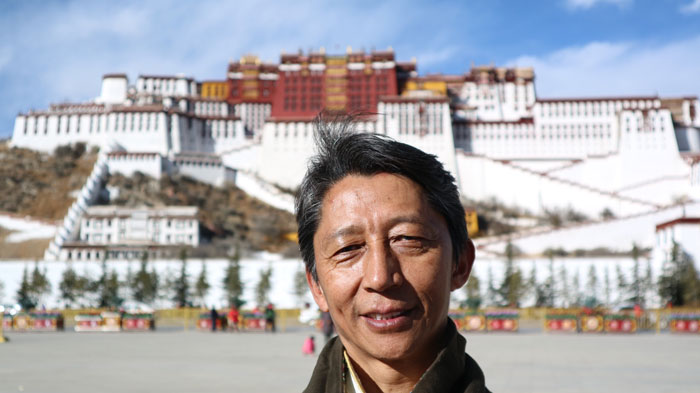 Mr. Kunga shot in fron of Potala Place, Lhasa
Born in Lhasa
Studied overseas for around 20 years
22 years' professional guide experience since 1992
First multilingual Tibetan guide to be interviewed by US news media
Currently working as the customer service manager of Tibet Vista
Gold Winner of Best Tour Guide 2019 in China
So far, Mr. Kunga has been working as the customer service manager in our company in charge of guide service and offering prompt travel solutions to our global clients in Lhasa. His great dedication and easily-approachable working manner made him a role model in our team. A new generation of top Tibetan guides also owed him a lot for his help and selfless devotion to the building of a stronger team.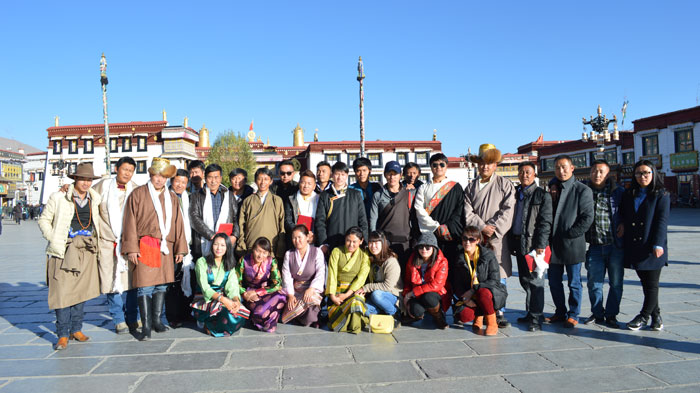 Mr. Kung (8th from the left) and his Tibetan guide team at Barkhor Street in Lhasa
Photo Gallery of Mr. Kunga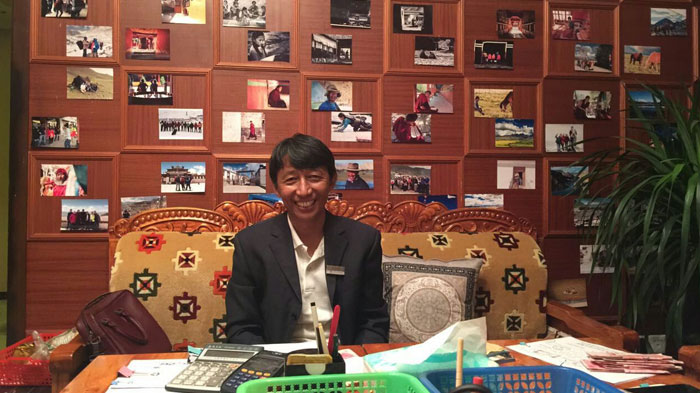 Always greet our clients with his iconic big smile at our Lhasa office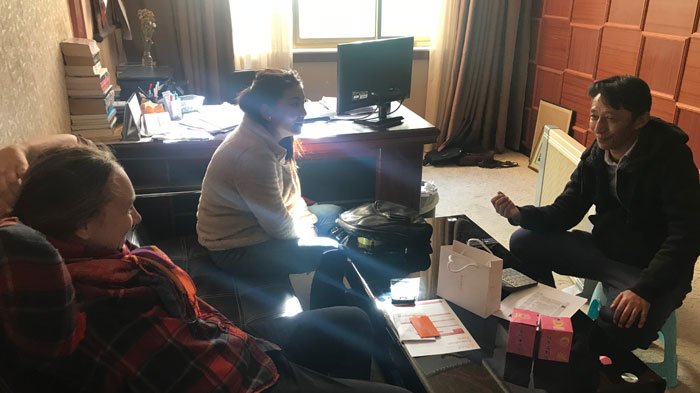 Meeting our clients at our Lhasa office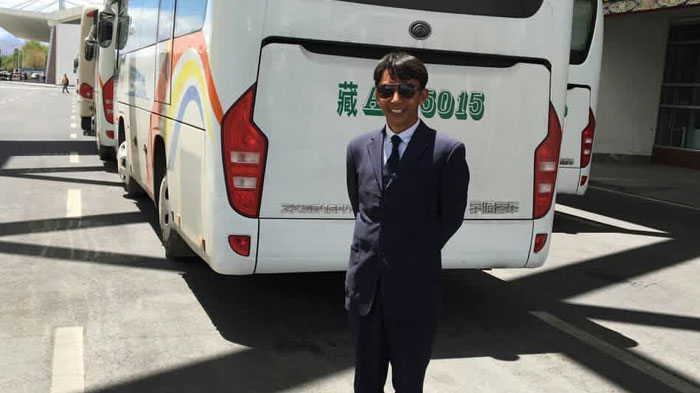 Dressed in formal dress to receive clients at Lhasa Gongga Airport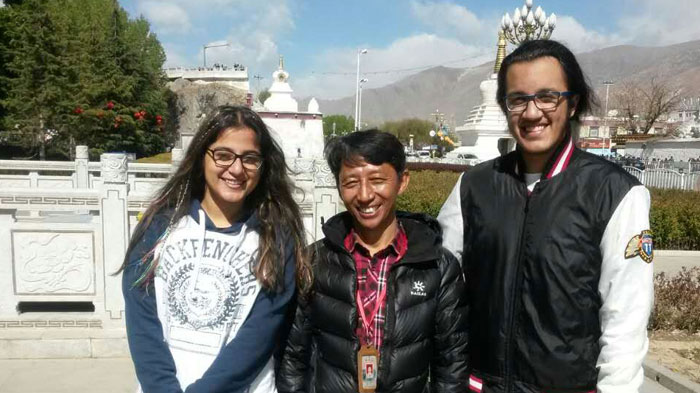 Meeting and talking with newly-arrived clients was the source of his happiness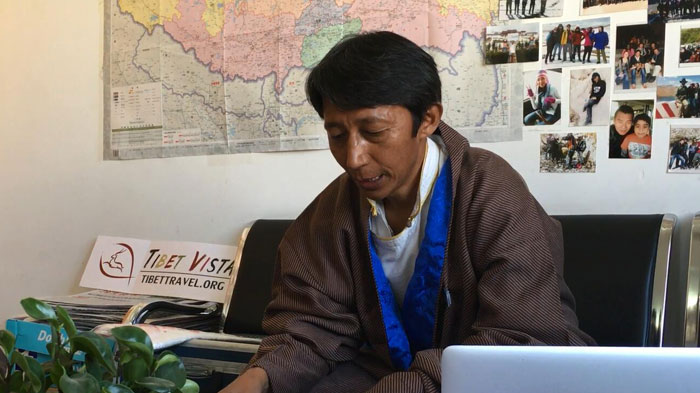 Have meeting with other Tibetan guides in the office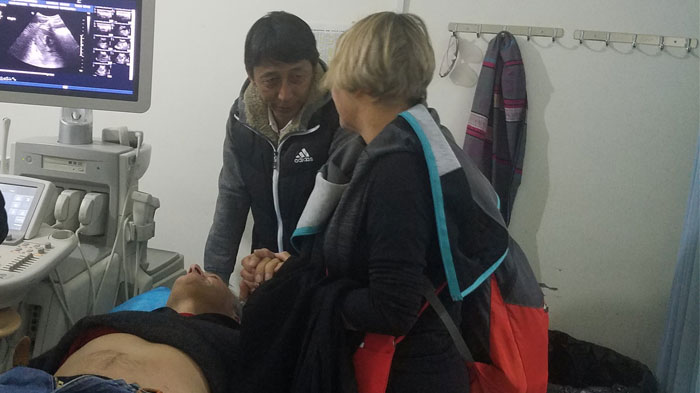 Deeply care about our clients, esp. when someone was hit by altitude sickness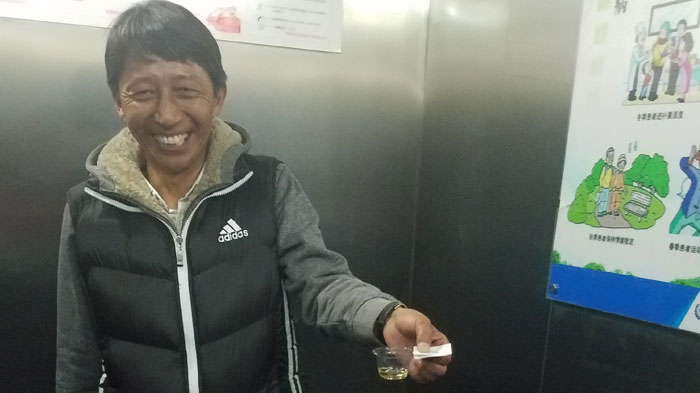 Helped our clients fetch the urines for the medical test
Video Featuring Mr. Kunga and Our Clients
Mr. Kunga teaches you some useful Tibetan phrases for greetings
Mr. Kunga asked how our client's journey was in Tibet and patiently explained the weather in Tibet.
Everything we do is for your safe and pleasant Tibetan experience, please feel free to pick your favorable Tibetan guide and customize your Tibet tour with us.
Contact Us to Let Mr. Kunga: Gold Winner for China's Best Tour Guide 2019 Revealed to be your Tour Guide
Tell us your travel plan, and we will get back to you within 1 working day.