Xiangxiong Cultural Festival in Ngari
We know that August is the high season of Tibet tour, with ceremony of the hilarious Tibetan traditional festival Shoton and Horse Racing Festival. But there is another great festival in Tibet also falling in August, that is, Xiangxiong Cultural Festival in Ngari where you can visit the relics of Guge Kingdom, holy Mount Kailash, sacred Lake Manasarovar, spectacular Zhada Earth Forest, beautiful Panggongcuo Lake and so on. The Xiangxiong festival usually lasts for the whole August.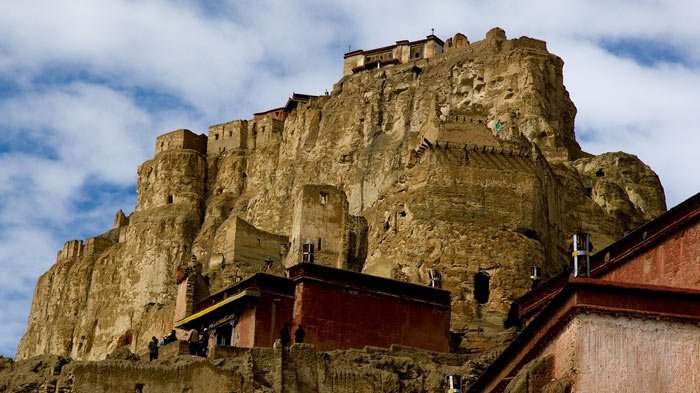 Relics of Guge Kingdom in Ngari Prefecture
Xiangxiong, also Shang Shung, is an ancient culture and kingdom of western Tibet that dates back more than 1300 years. According to historical records, Xiangxiong Kingdom once dominated central and western Tibet, and its culture has influenced the philosophies and practices of Tibetan Buddhism. Now, the local government has established a tourism festival based on its rich cultural heritage.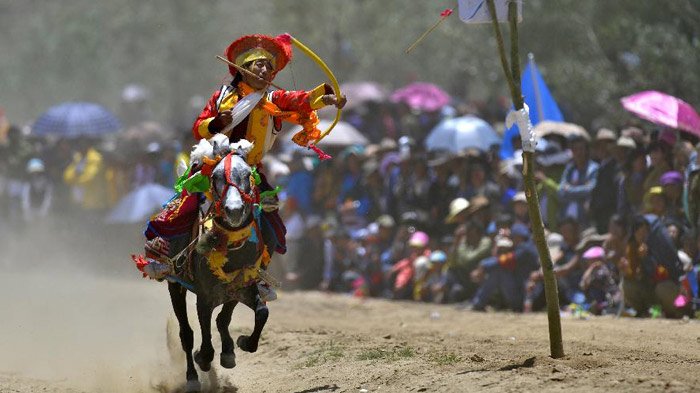 Tibetans are appreciating traditional horsemanship.
The most eye-catching event featured in the Xiangxiong Festival is Tibet's most renowned horse competition. The match is divided into three categories: speed racing, endurance racing, and equestrian show. This year, a total of 87 horses participated in the games. The winner in each category receives a 10-thousand Yuan prize. But for most local people, taking part in the competition is enough of an honor. They also weave their horses' hair into colorful braids and feed them special forage. The runner-up of the speed race revealed his secret recipe.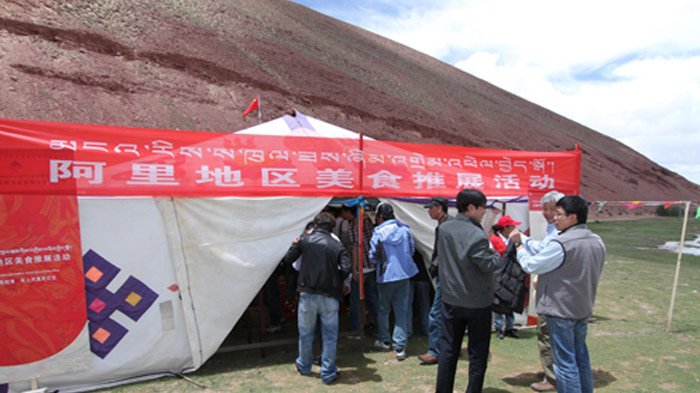 It's also a great opportunity to do business during Xiangxiong Culture Festival.
To most Tibetan residents, watching the horse competition is half annual ritual, and half fun-filled celebration. But local businessmen also take it seriously. They are holding a trade fair selling jerked beef, dairy products and traditional handicrafts.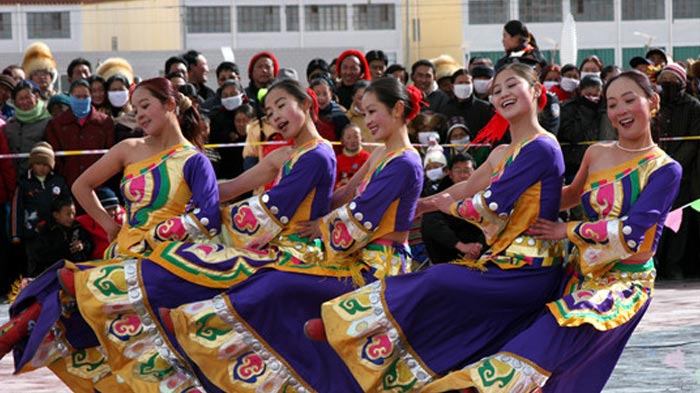 Dancing and singing performance is another theme activity in Xiangxiong Culture Festival.
But this festival in Tibet wouldn't be complete without ethnic singing and dancing performances. Art troupes performed the "Xuan Dance", a traditional folk art that mixes dance with narrating and singing.