Horse Racing Festival Tour
Horse Racing Festival is one of the most popular and bustling festivals among the Tibetans. Not only a gathering of farmers and herdsman, a place to exchange experience and products, it is also a demonstration of Tibetan spirit. The festival includes a grand ceremony, Buddhist rituals, performances of Tibetan opera and dances, and various activities such as horse races, yak races, tugs-of-war and so on. You can see riders spare no efforts to show their skills and sporting spirits, audiences dressing up their best traditional attire and jewels cheer and applaud for the breath-taking competitions.
The most famous horse racing places in Tibetan region include Nagchu (TAR), Gyantse (TAR), Yushu (Qinghai Province) and Litang (Sichuan Province), with Nagqu the most popular one. We have combined the festival with the typical local scenery for you. Besides horse racing, you can enjoy the scenic high-plateau landscape and get a more comprehensive understanding of Tibet by joining our tours.
Basic Info of Horse Racing Festival Tour:
Date and Duration:
Nagchu: Late July - Early Aug, lasts for 5 - 15 days
Gyantse: 18 April in Tibetan calendar, around 5 days
Yushu: 25 July, about 8 days
Litang: Around 1 Aug, about 3 days
Items of Horse Races:
Single-person-single-horse races
Double-men-double-horse races
Archery on horseback
Shooting on horseback
Hada catching on horseback, etc
Recommended Horse Racing Festival Tour
Horse Racing Festival happens in the prime time of grasslands, which is also the best time to visit Tibet. By combining the most famous horse racing festivals with the typical scenery, our Horse Racing Festival tours allow you to enjoy the breath-taking competition and the scenic landscape, and give you a more comprehensive understanding of Tibetan culture and nature.
Top Horse Racing Festival Photo Gallery
FAQs about Horse Racing Festival Tour
1. What to See in Horse Racing Festival
?
During horse racing festival, there are exhibitions, open-air markets, dancing and singing performances, Buddhist activities, tugs-of-war, long jumping, stone raising, and of course horse racing. Horse racing are classified into different categories: adult group and child group, single-person-single-horse races, archery on horseback, double-men-double-horse races, shooting on horseback, Hada catching on horseback, etc.
Take Nagqu Horse Racing Festival for example, Few days before the opening ceremony of Horsing Race Festival, traditionally dressed and decorated Tibetans living on this immense grassland gather at Naqu County to set up their tents around horse racing track, hundreds of tents stand and are packed there within a few days, as if a crowed temporary city suddenly appeared on grassland.
Besides exhibition and trading of local stuff among Tibetan people, dancing and singing performance, Buddhist activities, different kinds of interesting races organized there during the festival in order such as yak race, tug-of-war, long jumping, stone raising, Tibetan opera performance, are all boiling this temporary city and making her energetic and attractive.
2. When to go for Nagqu/Litang Horse Racing Festival?
The Nagqu/Litang Horse Racing Festival happens either in late July or early August which is the best time for tourists to sightsee the vast and beautiful green grassland covered by flower. Since it is better to hold horse racing events on a little moisture ground, the exact date and duration depend on weather conditions.
3. Restaurant and Accommodation in Nagchu
During the Horse Racing Festival, there is almost no hotel available in Nagqu County and the price is very high. We strongly recommend that you should book the tour in advance. Comparatively speaking, it would be a better way by camping near the racetrack or staying overnight at other local Tibetan's tent. Read more about Hotels in Nagchu
Note: The altitude of Nagqu is 4,507m, around 1,000 meters higher than Lhasa (3650m). Normally, there is little risk of altitude sickness by increasing your elevation to this extent as long as you do not overexert yourself.
4. Shooting strategy for Horse Racing Festival
Racetrack is the perfect place to shoot the horse racing, especially on the platform. It is advisable to use a telephoto lens like 70-200mm. You can find a dramatic angle on the both sides of platform. In fact, taking a snapshot of characteristic clothing in the crowd will be another way to show Tibetan culture.
Quick Inquiry
Scan the QR code to get 1-on-1 consultation with our travel expert on Wechat.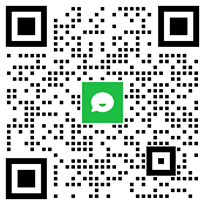 Or, leave your message below to get quick reply via email.