Be Careful of the Large Temperature Difference in Tibet
Tibet is a region on the Tibetan Plateau in China. It is the hightest region on Earth with an average elevation of 4,900 metres. Tibet, well known as the holy place in China, has been attracting many tourists all over the world.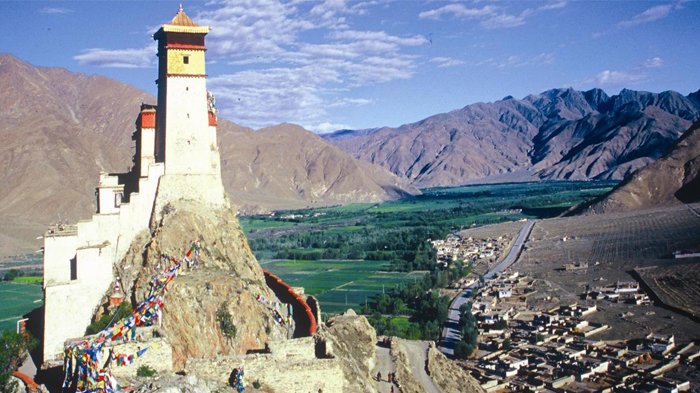 It is an unforgetable experience to visit Tibet.
Temperature in different seasons in Tibet
To know temperature of Tibet in different seasons will make your tibet tour more pleasant and intersting.
Spring in Tibet
Tibet's spring is from March to May. In spring, The ice melts and the weather warms. And the roads are more convenient. Many tourists travel to Lhasa. And the blooming peach in Nyingchi is also very attractive. The temperature of Lhasa at night is about -2℃ to -3℃, and in daytime, the temperature will rise to 10℃. The climate in Nyingchi is milder in spring.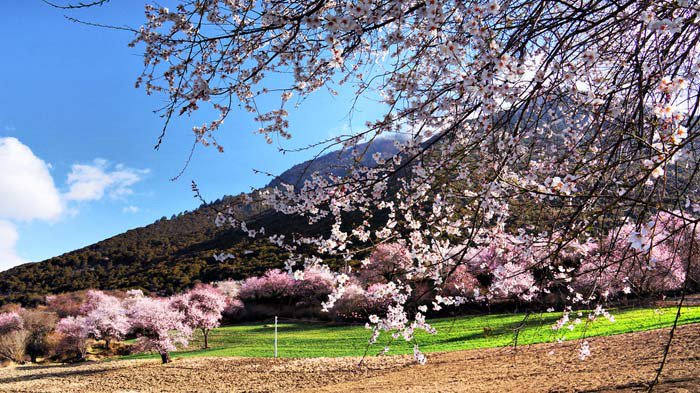 Nyingchi Peach Blossom in Spring has attracted a lot of tourists.
Summer in Tibet
Summer in Tibet is from June to August. The temperature is higher than other seasons with the blue sky and whilte clouds. The sun is burning, but the body is comfort. It is a good time for trekking. Therefore, most of the tourists choose to travel to Tibet in summer. While please pay attentions, in mid July to late August, rain will be more.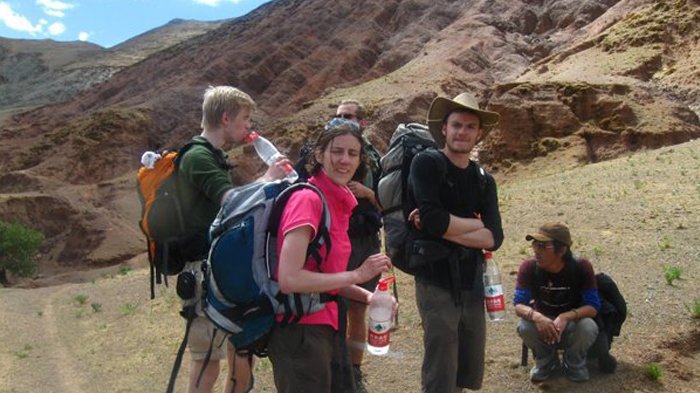 Tibet trekking is more interesting due to the good weather
Autumn in Tibet
Tibet's fall is from September to November. The weather is clear and cool in fall, with the blue sky, dry air and little rain. Yamdrok Lake and Namtso Lake are all displaying their magic blue water in fall. Ultraviolet ray is still strong. And There is lagrge temperature difference between day and night with relatively lower temperature in early morning and night. In late autumn, the weather will be colder sometimes with strong wind.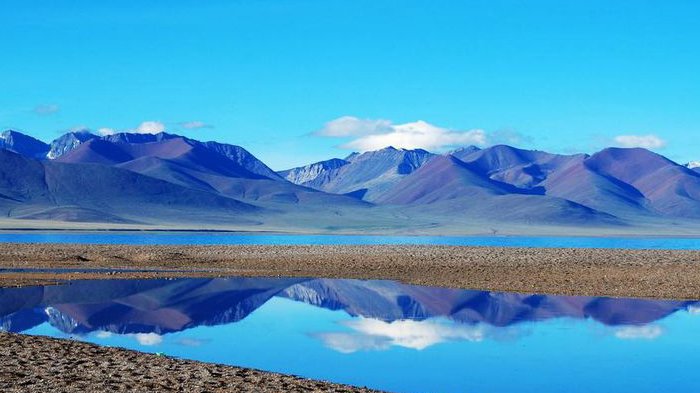 The quiet blue water of Namtso Lake in autumn will make your heart calm.
Winter in Tibet
Winter in Tibet is full of snow and ice. Remote areas may be frozen and some roads and tourist attractions will close due to the severe climate. For an example, Namtso Lake is frozen in winter, and it will not melt until May. Even if it is cold, it is also a good time to visit lower altitude places like Lhasa small group tour with the highlights like Potala Palace, Jokhang Tmeple, and Drepung Monastery due to less crowded tourists.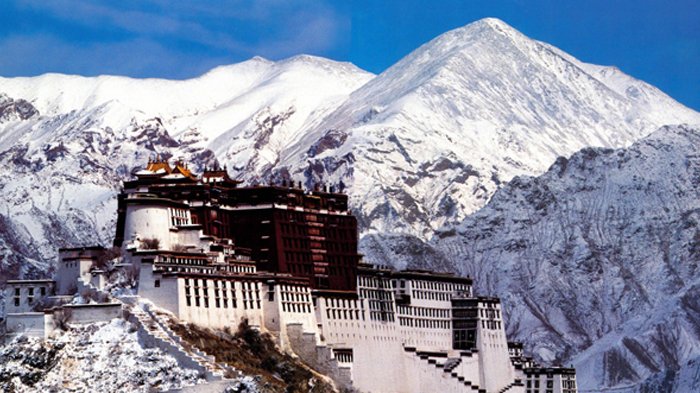 Potala Palace covered by snow is more magnificant in winter
Recommanded Clothing During This peak Travel Time
Each year, there are hundreds and thousands of tourists visit Tibet in order to appreciate its beautiful scenery and learn more Buddhism knowledge. Therefore, it is necessary for tourists to know what should they wear before they set out due to the large temperature distance.
During May to October is the peak time in every year to visit Tibet. During this six months, the clothes changing are not obviously, at the beginning of the May and ending of the October are colder.
1.Casual clothes such as cotton T-shirts, long-sleeved clothes, jacket, raincoats, sportswears, jeans, etc, are all right.
2.A change underwear is necessary, and pure cotton is the most comfortable material.
3.We suggest wearing hard-soled sporting shoes that can protect your feet. If you visit Everest Mount, A li, Motuo, you'd better wear ankle-high hard-soled sporting shoes.
In winter or spring, because it is colder, you should wear thick sweaters, coats, down jackets, thick trousers and sportswears, particulaly at nights. And you should wear thick shoes and socks to keep your feet warm.
Notes:
1.You need to pay more attention to that if you visit Namtso Lake, Everest Mount, A li, etc, you need to wear sweater and down coat even in July and August. Because it is still cold there with the temperature always below zero.
2.Because of the large temperature between day and night in Tibet, you should wear warmer clothes at night.
Tips for Travelling to Tibet
1. Because of the intense ultraviolet in Tibet, you should wear sunglasses or hats and apply some sunscreen to protect the skin.
2.You'd better enter Tibet by train, which can helps you adapt the highland climate. For first going to Tibet, the altitude stress is always happened. You should take some drinking water and necessary medicine: antibiotic, cold medicine, antitussive and band-aid.
3.There is no color taboo in Tibet. So never mind the red is taboo color said on the internet. Colorful wearing is also a scenery in travelling.
4.Tibet travel permit is necessary for foreign tourists.