Yalong River
Craddle of Tibetan Civilization
About Yalong River
The Yalong River is an 1,323 km long river in Sichuan Province in southwestern China. It is a tributary of the Yangtze River. Its source originates from the Tibet-Qinghai Plateau in southeast Qinghai, and its confluence with the Yangtze is in Panzhihua in southwestern Sichuan.
The Yalong RIver rises in the Bayan Har Mountain in southern Qinghai Province at an elevation of nearly 5,000 meters. The upper stream flows southeastward from the Bayan Har Mountains into northeastern Sichuan Province. Below Ganzi, it swings southward to flow along the western side of the Daxue Mountains. After making some wide loops in its course at the southern end of these mountains, the river flows into the Jinsha River.
Tips of Yalong River
1. There is a Yalong History Museum in Zetang County. If you are interested, you can pay a visit by the way.
2. The road along Ylong river is not very decent, and you need to take some extra food and clothes with you to prepare for the changeable weather.     
Attractions nearby Yalong River
Recommended Tour Itineraries Including Yalong River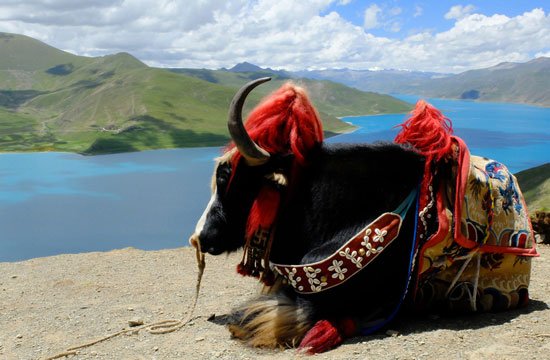 Yamdrok Lake is one of three most sacred lakes in Tibet. Tibet Vista provides more than 10 tour packages including these tourist attractions in Tsedang Prefecture at the best price.
Popular Tsedang Tour Deals
More Tibet Tour Packages
How to get there
Address: It flows from Qinghai Province to Sichuan province.
Transportation: Car
Best time to visit it
The scenery along Yalong River is astonishing. The best time visiting there depends on the destination.
Opening Hours: All day long   
Admission Fee
None
Read more
Get A Quotation of this Tour