Shalu Monastery
Perfect combination of Han and Tibet architectural styles
About Shalu Monastery
Shalu Monastery, situated 20 km southeast of Shigatse, is a perfect combination of Han and Tibet architectural styles. It was built in 1087 by Jigzun Xerab Qoinnyai. In 1320, it was administered by Master Purdain Renqen Zhuba, a renowned religious scholar who compiled the Tenjur sutra, one of the classic woks of Tibetan Buddhism. It is said that about 3,800 monks were drawn to his teaching. Therefore, the monastery became a holy site for many worshipers.

The monastery is architecturally distinctive. In 1329, it was destroyed in an earthquake. It was rebuilt in 1333 under the patronage of one emperor of the Yuan Dynasty. Since many Chinese Han artisans participated in rebuilding the monastery, it combine the local Tibetan style with that of Chinese Yuan Dynasty.

"Shalu" means "new bud" in Tibetan Language. There is an anecdote behind its name. A monk named Jigzun Xerab Qoinnyai wanted to build a monastery to spread doctrines of Tibetan Buddhism. He consulted his teacher about the construction site. His teachers suggested the monastery should be built where a flying arrow fell. The arrow fell in a new bud.
   
Shalu Monastery has 4 religious treasures. The 1st is a sutra board, which is 700 years old and impossible to be reassembled if it is ever broken apart. A passage of sutra is printed on the board and is believed to bring good luck. The 2nd is a holy jar made of brass. It is covered and sealed by a piece of red cloth.

The water in the jar is said to be the purest water. The water, renewed every 12 years, can cure 108 kinds of diseases and cleanse away filth and dirt. The 3rd is a stone tablet inscribed with 6 characters. Its edge is engraved with four delicate small pagodas, which were excavated during the construction of the monastery. The 4th treasure is a huge stone like a basin. It is said the basin would not overflow even if filled on the rainiest day. The Living Buddha Jigzun Xerab Qoinnyai who built the Shalu Monastery always washed his face in the stone basin.
   
In 1988, Shalu Monastery was promoted to a key national cultural protection unit. Now, it has become an important site for both tourists and religious worshipers.
Tips of Shalu Monastery
1. There are some frescoes in Shalu Monastery. If you want to see them, you can take a flashlight in case of the darkness.
2. Restaurants near Shalu Monastery are few. You could take some water and food in advance.
Attractions nearby Shalu Monastery
Recommended Tour Itineraries Including Shalu Monastery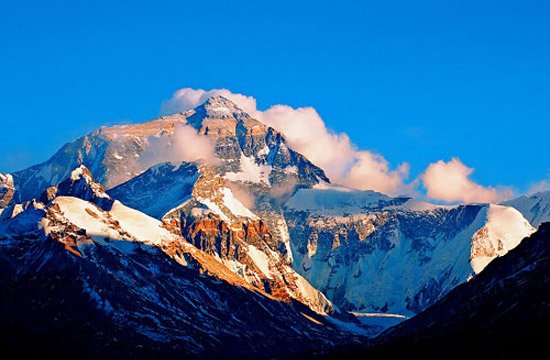 Located in Shigatse Prefecture, Mount Everest attracts a lot of tourists to visit every year. Besides, Shigatse is the second largest city in Tibet characterized Tibetan culture. Tibet Vista provides more than 10 tour packages including these tourist attractions in Shigatse Prefecture at the best price.
Popular Shigatse Tour Deals
More Tibet Tour Packages
How to get there
Address: Shalu Village, 20 km southeast of Shigatse
Transportation:
1. Bus-- Buses to Shalu Monastery starts at Shigatse Bus Terminal Station, CNY 5 per person.
2. Rental Car
3. Trek
Best time to visit it
Shalu Monastery is an all-year-round spot. You can visit there almost at anytime.
Opening Hours: 9:00--17:30
Admission Fee
CNY 40
Read more
Get A Quotation of this Tour