Rutog Rock Paintings
Rock paintings in highland
About Rutog Rock Paintings
Rock painting is a kind of stone carving culture. During the early development of human society, people described and recorded their way of production and life through a simple and natural form- stone inscription. This phenomenon became a precious cultural heritage left by ancestral people.
   
In 1985, rock paintings were found at several sites in Rutog County. This was the first time such finds had been made in Tibet. The rock paintings at a dozen places within Rutog, including Risum Rimodong and Lorinaka, are not only large in size and great in number, but are also of high artistic value.
   
The rock paintings cover a wide range of contents, including hunting, sacrificial rites, riding, domestic animal herding, and farming, as well as the sun and moon, mountains, cattle, horses, sheep, donkeys, antelopes, houses, and people.
   
The most impressive one features 4 extravagantly antlered deer racing across the rock and looking back at 3 leopards in hot pursuit. Also depicted are eagles, yaks, camels, goats, tigers wild boars and human figures.
Tips of Rutog Rock Paintings
1. The majority of the rock paintings lie at the southern and eastern of Pangong Lake. You can find some on the Xinjiang-Tibet road near Rutog County.
2. If you like, you can go to Pangong Lake by the way.
Attractions nearby Rutog Rock Paintings
Recommended Tour Itineraries Including the Rutog Rock Paintings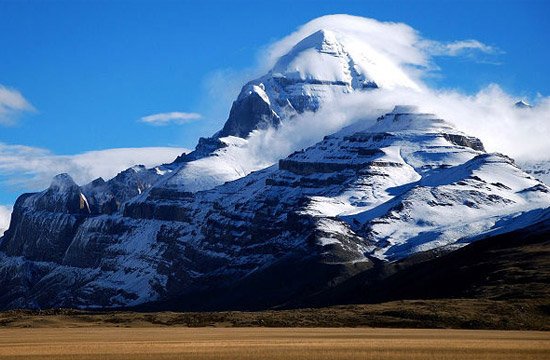 Regarded as the holiest moutain and lake in Tibet, Mount Kailash and Lake Manasarovar attract a number of pilgrim to visit with a cleansing heart on the roof of the world. Certainly, other tourist attractions in Ngari are filled with magic. Tibet Vista provides more than 10 tour packages including these tourist attractions in Ngari Prefecture at the best price.
Popular Ngari Tour Deals
More Tibet Tour Packages
How to get there
Address: Rutog County, Ali Prefecture
Transportation: Rental Car-- Renting a car in Rutog County is the most convenient way.
Best time to visit it
You can visit the Rutog Rock Paintings all year round.
Opening Hours: All day long
Admission Fee
None
Read more
Get A Quotation of this Tour