Medog Nature Reserve
Nature Museum of Plants and Animals
About Medog Nature Reserve
As one the largest nature reserves in China, Medog Nature Reserve covers a total area of 4,600 square kilometers. It is also known as the Nature Museum of Plants and Animals, with all the major vegetation types of the humid regions of the northern hemisphere and the best preserved primitive jungle in its bottom. This nature reserve slopes down from north to south on the southern side of the Himalayas in Medog County, southeast Tibet. It is a less traveled virgin land in the valleys of the Yarlungzangbo River's great bend on the Qinghai-Tibet Plateau.

Medog Nature Reserve is a very complex natural environment with rich biotic resources. It houses a great variety of vegetation, including some tropical biotic species and more than 3,000 species of higher plants, over 40 of which are named after Medog. Varied plants from tropical to Frigid Zone can be seen here. In a word, it is a microcosm of all the types of vegetation existing between the North Pole and China's Hainan Island. In consequence, Medog Nature Reserve becomes a home to various wild animals. It provides excellent living and breeding conditions for over 40 species of wild animals under key national protection, such as langur, black-headed tragopan, red-chested tragopan, grey-bellied tragopan, zibeth, rasse, hornbill, clouded leopard, boa, king cobra and lesser panda.

All above is just a corner of the iceberg for it is definitely far richer than you can imagine. In conclusion, Medog Nature Reserve really deserves the name, a museum of plants and animals. In addition, if you are an enthusiast of nature, there is another nature reserve in Nyingtri, Zayu Nature Reserve which you might be more interested in.
Tips of Medog Nature Reserve
1. Protect the environment in Medog Nature Reserve. Do not litter around.
2. If you happen to come across some wild animals, do not try to capture them.
Attractions nearby Medog Nature Reserve
Recommended Tour Itineraries Including Medog Nature Reserve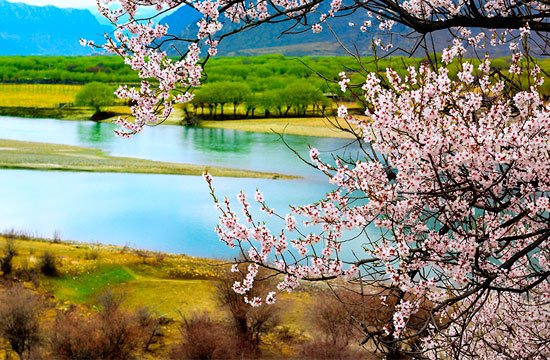 Nyingchi Prefecture is the lowest land in Tibet with breathtaking natural scenery. Every tourist who has come Nyingchi will never forget what they have seen. Tibet Vista provides more than 10 tour packages including these tourist attractions in Nyingchi Prefecture at the best price.
Popular Nyingchi Tour Deals
More Tibet Tour Packages
How to get there
Address: Medog County, Nyingchi Prefecture
Transportation: Car
Best time to visit it
You can go there all year round, because the scenery is different depending on different seasons.
Opening Hours: All day long
Admission Fee
None
Read more
Get A Quotation of this Tour