The Elevation Change in 7 Major Regions of Tibet
If you've ever spent time looking at a map and, specifically, zeroed in on Tibet, you'd notice that it is a land in good company. Just look at its neighbours—it's flanked by such significant regions like Central China, India, Bhutan and Nepal, all areas which have been rapidly gaining popularity as of late. And that's not just at the hands of Asian descendants visiting their native land. No, the tourist population is largely made up of young, western travellers who are seeking adventure in a foreign land, and those that are on a spiritual journey who are looking to immerse themselves in this eastern world, with its ancient religions, myths, and philosophies.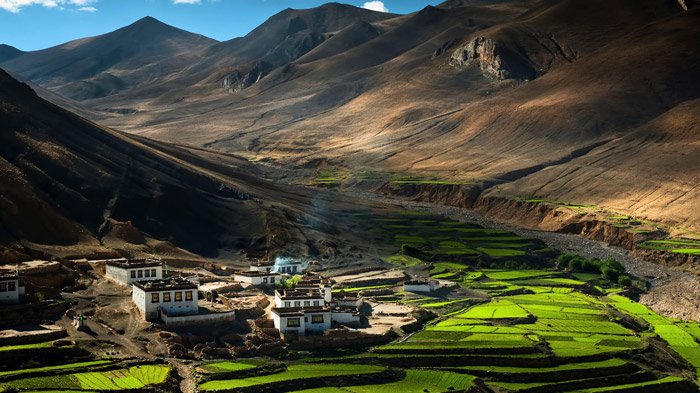 Amazing Tibet
So, you may be wondering, why visit Tibet? With all this richness lying in these surrounding areas, what sets it apart? What does it have that they don't?
Geographical Features
There are innumerable contributing factors that make Tibet the special place that it is, but part of that lies in its unparalleled, utterly unique geography—and this is where we'll lay our focus for the time being.
So, what is it that's so interesting here? It's the incredible variety, from the high-altitude peaks to the subterranean valleys, and everything in between. The majority of the land consists of what is called the Tibetan Plateau, a very high altitude steppe—or grasslands, if you prefer—that is broken up by impressive mountainous regions and bodies of water.
Tibet is often divided into two dominant regions: the northwestern lake region and the southeastern river region. As will be discussed, the climate is vastly different from one part of the region to the next, with certain areas having fertile land and robust ecosystems, and others having a more deserted atmosphere.
Maybe, you're starting to wonder why this really matters for you. Well, as a traveller, you want to make sure you're visiting places that will give you the most bang for your buck. The trick to this is knowing what that means for you. If you grew up in flatlands like the Maldives, or Everglades Florida, a thrilling trip would likely involve mountaintops or deep ravines. But if you grew up in Colorado, where snow-capped peaks are everywhere you look, perhaps you'd be more charmed if you were to explore the luscious woodlands that Tibet has to offer. Similarly, whether you're going to most enjoy a populated region or a quiet region entirely depends on your background and what you want to get out of your trip.
So, if you're interested in visiting a fairly flat land that has a dry, windy climate, you should plan to visit the lake region. With a mere 4 inches of precipitation all year and no rivers, it is very desert-like here. This can be very exotic and rewarding if you come from, say, London or Paris and could really use a break from the rain, no? There are also some mountains found here, though they are much less frequent than in other areas. And if you've never seen a hot spring, this could be the place to change all that—although do keep in mind that when it gets really cold, they tend to freeze over. The soil also tends to get affected by the chilly weather—in essence, the permafrost renders it not very fruitful, so if you're looking for plant and animal life, read on!
The river region is the perfect counterbalance to the lake region. Featuring rich, fertile land and many narrow valleys, the area's known for being void of permafrost and well irrigated. What does that all translate to? It being the perfect place to explore new forms of life. Ever seen a snow leopard before? How about a high-altitude jumping spider? This is definitely the place to go to strike these off your bucket list. Plus, this region just also happens to contain the deepest canyon in the world, the Yarlung Tsangpo Canyon. Not bad.
Tibet's Regions: Altitude, Scenery & Star Attractions
It is the altitude that really makes all the difference here. Elevation affects climate, which in turn affects the ecosystem; and then the ecosystem affects our perception of the land, and whether we choose to visit it or not. Period. So let's dig into Tibet's various regions, by altitude and uncover what will suit you and your travel needs best.
Nagqu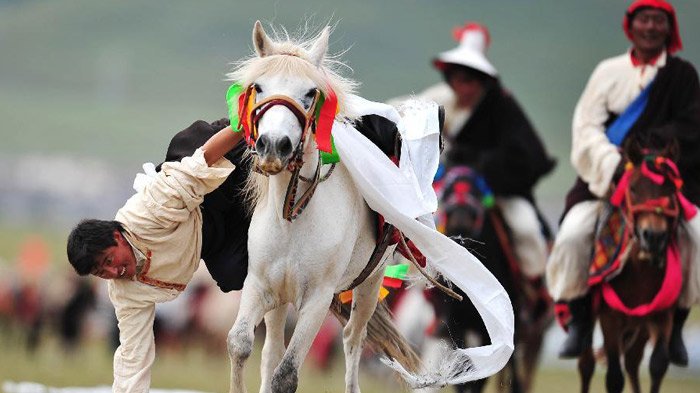 Horse-Racing Art festival
When it comes to food, Nagqu is famous for its must-try dried meat and its healing aweto, also known as cordyceps. Aweto is traditionally used to strengthen the immune system, improve athletic performance and reduce effects of aging. It is also credited with enhancing liver function in those suffering from hepatitis B. Aside from this, Nagqu is known for its many festivals - don't miss its Herb Festival, Ghost Exorcising festival, or the grandest of them all - Horse-Racing Art festival.
Altitude: 4500 metres
Climate: sandstorms, cold, average temperature is -6°C
Ngari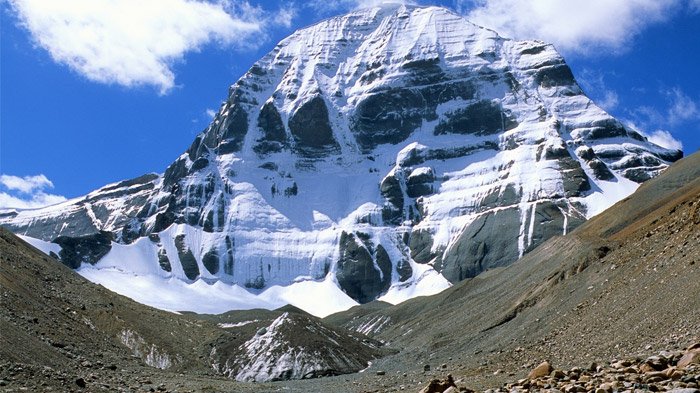 Holy Mount Kailash
Ngari is known for being the home of the holy Mount Kailash and Lake Manasarovar. Also found here are five ancient monasteries: Zhabura, Chiu Gompa, Zheri, Zhozhub, and Tholing. The oldest is Tholing Monastery; its name even expresses this, with Tholing meaning "hovering in the sky forever." If you get the chance to go, you'll also get the fortune of baring witness to the precious, utterly well-preserved fresco paintings here.
Altitude: 4500 metres
Climate: monsoon, precipitation in summer, average of 19°C year round
Shannan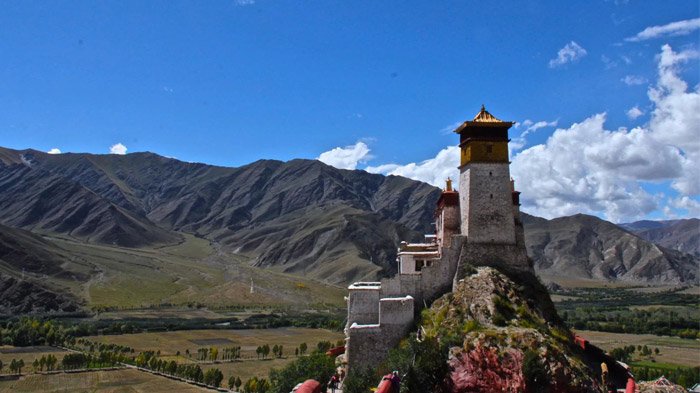 Yumbulakhar Palace
Home to a few of Tibet's "firsts," Shannan is a special place, especially if you're interested in history. Most notable are the very first palace, Yumbulakhar Palace, and the original Buddhist monastery, Samye Monastery. Also not to miss? Dorje Drak monastery, the most important Nyingma monastery in Central Tibet.
Altitude: 4480 metres
Climate: temperate, semi-arid, monsoon, sunny
Shigatse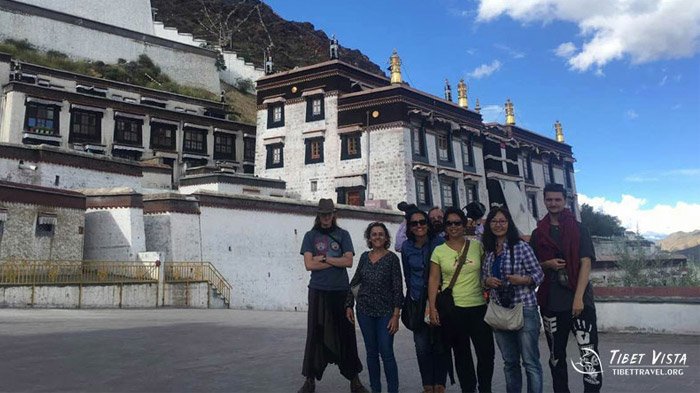 Travel in Tashilhunpo Monastery
This second largest city in Tibet is most well-known for its Tashilhunpo Monastery, which has been revered for it being the seat of the Panchen Lama—a spiritual figure that plays a hand in selecting the next Dalai Lama.
Altitude: 3830 metres
Climate: highland, continental, dry year round (*except in Himalayan Mountain region)
Himalayan Mountain Region of Shigatse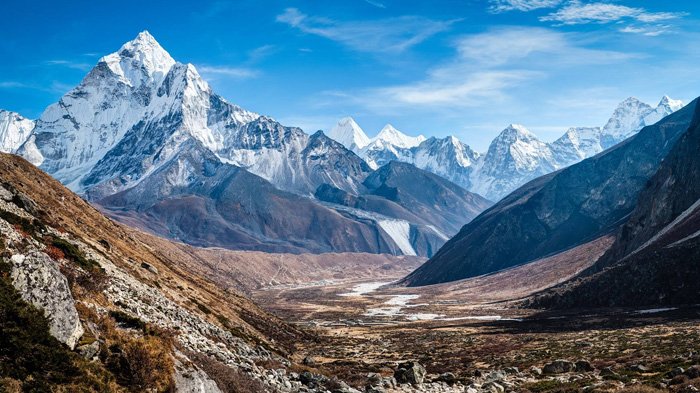 Himalaya Range
Climate: dry seasons (October-April), rainy seasons (May-September), low temperature
Lhasa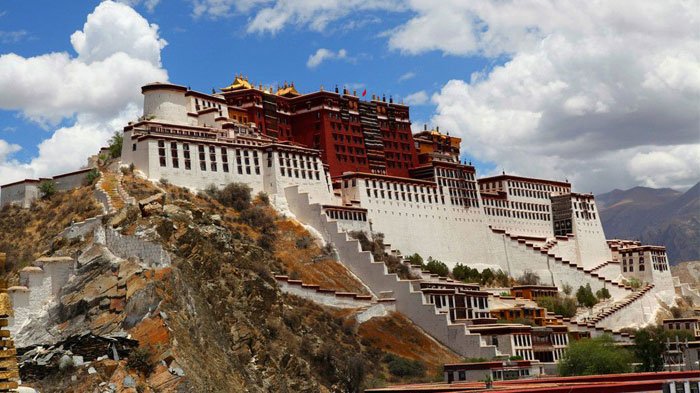 Potala Palace
The "Land of the Gods," as Lhasa is often referred to, is the provincial capital of the Tibet Autonomous Region. It is over 1300 years old and, as such, has become home to many important Tibetan landmarks over this time, including Potala Palace, Jokhang Temple, and Norbulingka Palace.
Altitude: 3650 metres
Climate: temperate, semi-arid, monsoon, sunny
Chamdo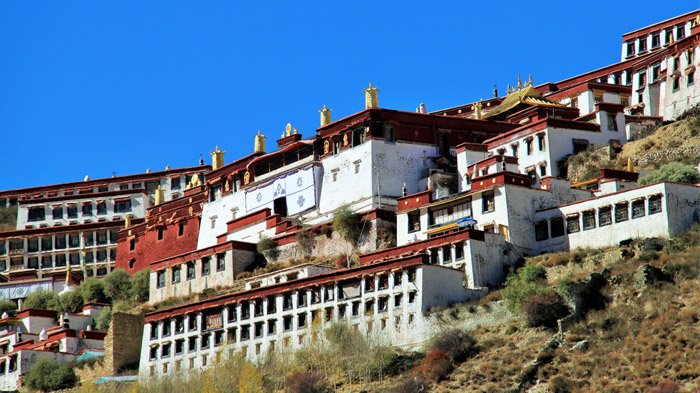 Galden Jampaling Monastery
The third largest city, following Lhasa and Shigatse, is known for its Galden Jampaling Monastery. This is has historically been an extremely impressive edifice, at one time consisting of five temples, which housed 2500 monks. Today's current version, which was re-built in 1917, is still able to house approximately 800 monks.
Altitude: 3256 metres
Climate: vacillating between humid continental and subtropical highland; warm and wet summers; dry and frosty winters; average annual temperature 9°C
Nyingchi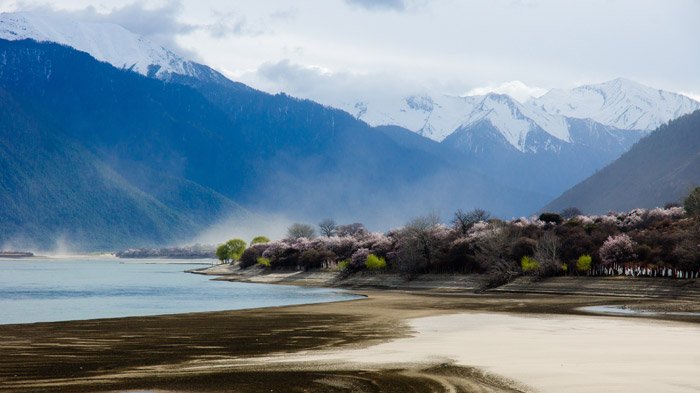 Nyingchi
The prefecture with the lowest altitude in Tibet, Nyingchi is filled with beautiful slow-flowing bodies of water like the Niyang River, and a bountiful of mountains that extend from east to west. It's famous for its Peach Blossom Festival in the Spring—this is a must-see!
Altitude: 3100 metres
Climate: varied (including tropical, subtropical, temperate, boreal, humid & semi-humid); average temperature is 9℃; lots of rain between May and September that often results in landslides
Choose Tibet
So, if you've got the travel bug and are just itching to set out on your next adventure, why not visit a strikingly unique Asian land? One with impressive mountain ranges that reach up to 7500 metres in height, sprawling brackish lakes and rivers, and, not to mention, the highest plateau in the world—that is, the 4500 metre-high Qinghai-Tibet Plateau, aka "the roof of the world." Make Tibet and all its exotic glory your latest discovery spot, your very own Narnia, if you will.
So, what part of Tibet are you most excited to visit?