Donkar and Piyang
The biggest Buddhist cave in Tibet
About Donkar and Piyang
Donkar has about 1100 years' history and the murals in the cave are possibly the oldest in Ali Prefecture. The oldest temple at Donkar is attributed to Princess Lhei Metok, daughter of King Yeshe-O in the 10th century. The most prominent architecture nowadays is Tashi Choling, built for Tsongkapa's student Ngawang Drakpa in the 15th century. Piyang is around 3 km from Donkar at the far end of the valley. The oldest building in Piyang was the Karsak Lhakhang, attributed to King Yeshe-O. Both Donkar and Piyang have extremely gorgeous paintings.
   
Donkar, caves with frescoes, was discovered at approximately 40 km northeast of Zanda County during the early 1990s. The cave paintings have much in common stylistically with the Silk Road cave murals of Dunhuang. There are 3 main caves in a side valley before the main village, of which the best preserved is the mandala cave. After visiting here, you will have an interest in early Tibetan and Silk Road art.
   
A couple of kilometers west, the village of Piyang is also worth a visit. It lies at the foot of a large ridge honeycombed with thousands of caves and topped with a ruined monastery and 2 caves with fine murals.
Tips of Donkar and Piyang
1. Before visiting the caves, you must get the letter of introduction to the caretaker from the Cultural Affairs Bureau in Zanda first.
2. You can spend a night in a hotel called Ali Ying Hotel, which provides warm water and public bathhouse.
3. The Tholing Monastery is not far from here. You can pay a visit by the way.
Attractions nearby Donkar and Piyang
Recommended Tour Itineraries Including Donkar and Piyang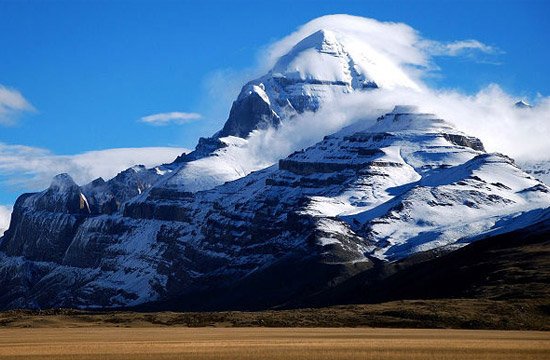 Regarded as the holiest moutain and lake in Tibet, Mount Kailash and Lake Manasarovar attract a number of pilgrim to visit with a cleansing heart on the roof of the world. Certainly, other tourist attractions in Ngari are filled with magic. Tibet Vista provides more than 10 tour packages including these tourist attractions in Ngari Prefecture at the best price.
Popular Ngari Tour Deals
More Tibet Tour Packages
How to get there
Address: 40 km northeast of Zanda County, Ali Prefecture
Transportation: Rental Car-- Most people do not know the way. You may bring a local with you as your guide. Otherwise you may get lost.
Best time to visit it
You can visit Donkar &Piyang all year round.
Opening Hours: 8:00--19:00
Admission Fee
CNY 25
Read more
Get A Quotation of this Tour