Tibet Tourist Vehicle Types - transportation in Tibet
Safety is our top 1 priority. To ensure a safe and comfortable trip for Tibet travelers, we apply strict standards to our drivers and the vehicles we use during the trip.
The drivers we hire must have a rich driving experience and a clear comprehension of the trip route and the required driving time among them. We provide 5 types of different automobiles from 7-seat to 23-seat so as to settle in tourists flexibly and comfortably. All the vehicles and in good condition and function well.
What's more, tourists can also rent motorbikes or bicycles to explore Tibet, we provide 5 kinds of motorbikes from BMW G310 to BMW adventure.
Even though the roads in Tibet are in good conditions and tar-covered, to guarantee a smooth trip, our driver checks the vehicle status (oil, water, engineer, etc) every morning before departing, we also arrange regular function check for all vehicles and weed out the potential malfunctioning ones as early as possible.
Overload is strictly prohibited. To spare enough space for tourists and their luggage, several empty seats are reserved for vehicles of every kind. By the way, please remember the license plate number or take a photo of it so as to locate your car quickly.
Our Drivers
They are all native Tibetans with a rich driving experience.
5 Types of Automobiles
Type 1: Buick Mini-Va
7 seats in 3 rows
Usually used for 2-5 passengers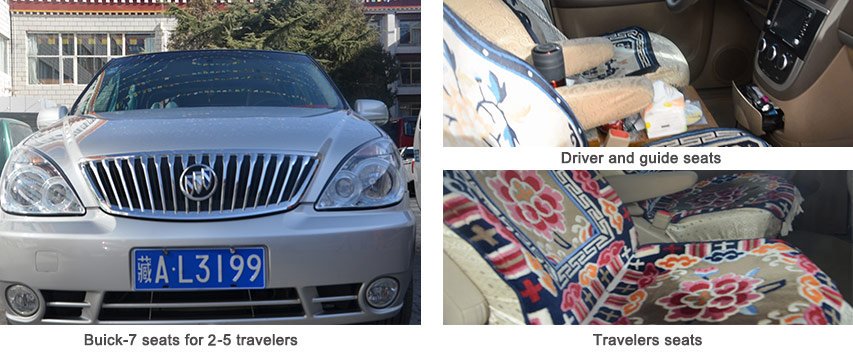 Type 2: Hyundai/JAC Middle-Size Van
9 seats
Usually used for groups of 5-7 tourists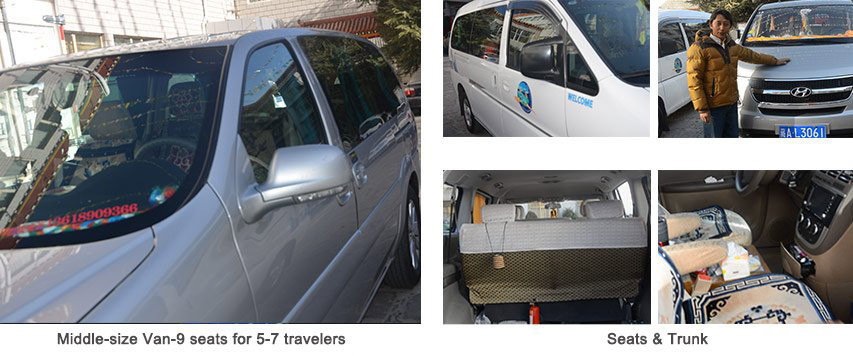 Type 3: Ford Transit Van
11 seats
Usually used for 7-9 tourists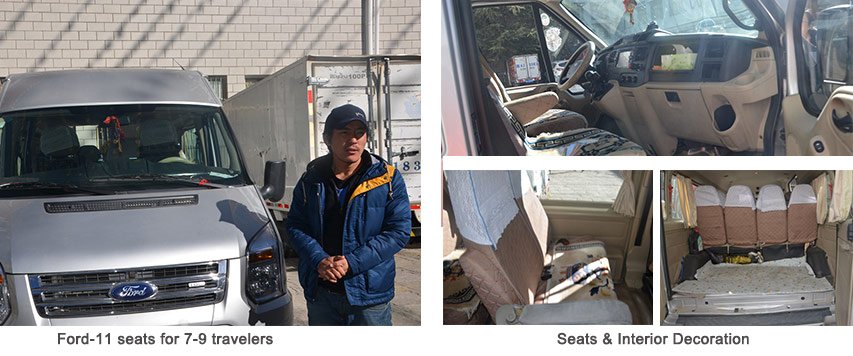 Type 4: Ford Transit Van
17 seats with large luggage compartment
usually for 9-13 travelers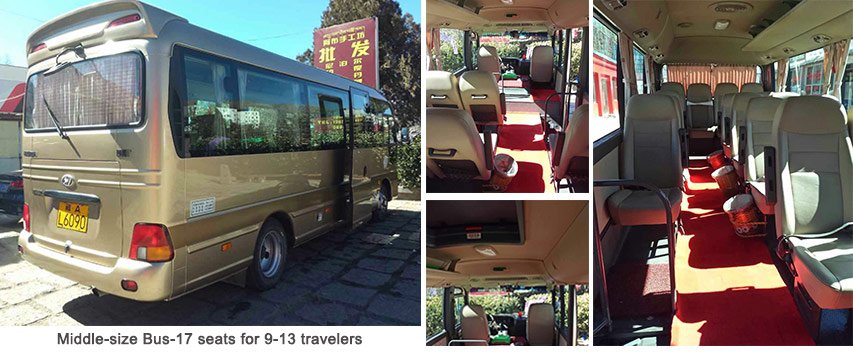 Type 5: Ford Transit Van
23 seats with large luggage compartment
Usually for 13-18 travelers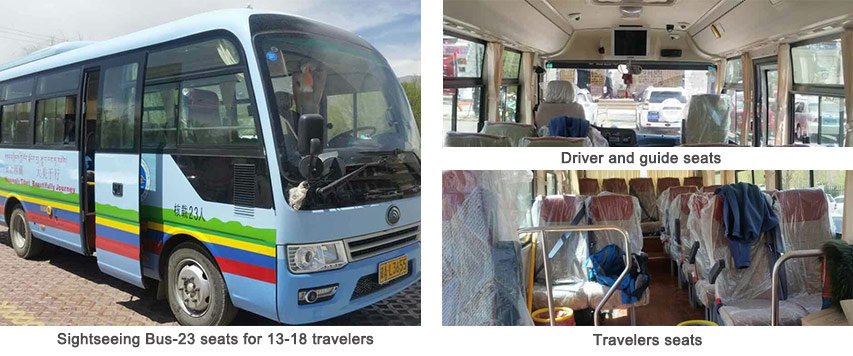 4 Kinds of Motorbikes
Type 1: BMW G310
Rent: 399 RMB/Day
Deposit: 20,000 RMB

Type 2: BMW F800
Rent: 899 RMB/Day
Deposit: 30,000 RMB

Type 3: BMW R1200
Rent: 1099 RMB/Day
Deposit: 40,000 RMB

Type 4: BMW Adventure
Rent: 1199 RMB/Day
Deposit: 40,000 RMB

Bicycles
We provide bicycle rental service in Lhasa as well as in Everest Base Camp.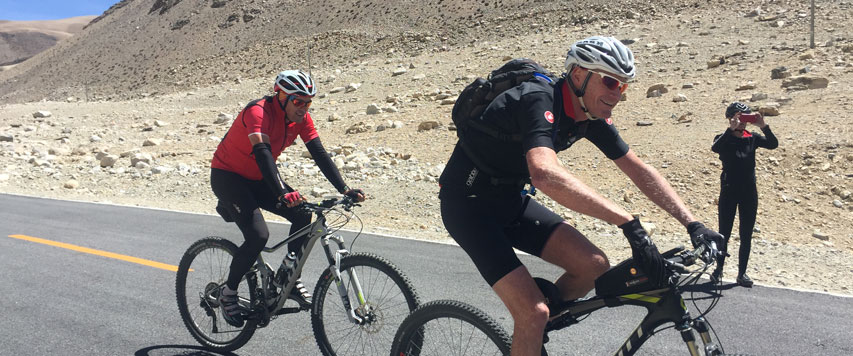 Considering the different needs and safety of tourists, we have adopted the "4+2" travel concept which enables you to explore Tibet in automobile, by motorbike and/or bicycle. Escorted by a back-up truck loaded with a tour guide, medical oxygen equipment, camping facilities, cyclists can get timely support and have a rest when needed.
Just feel free to share your ideal travel plan with our tour experts to feel Tibet in your own way.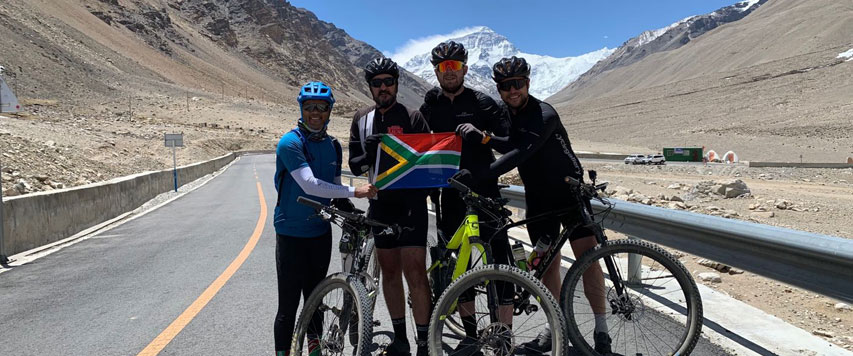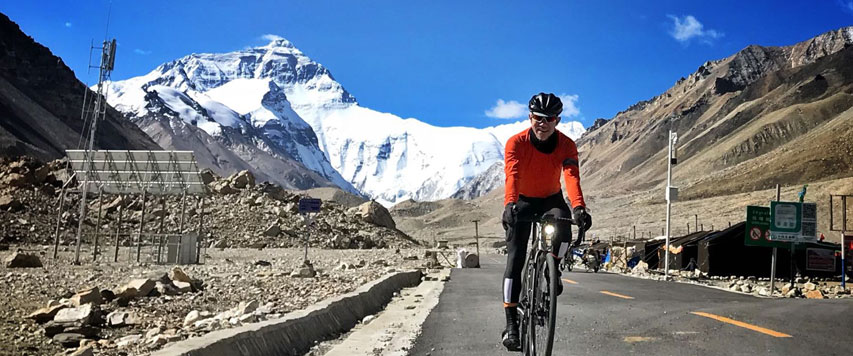 Besides above vehicles, we also provide jeep service for border transfer from Gyirong to Kathmandu or the other way around for our 7-day lhasa to kathmandu overland tour and 8-day kathmandu to Lhasa overland tour.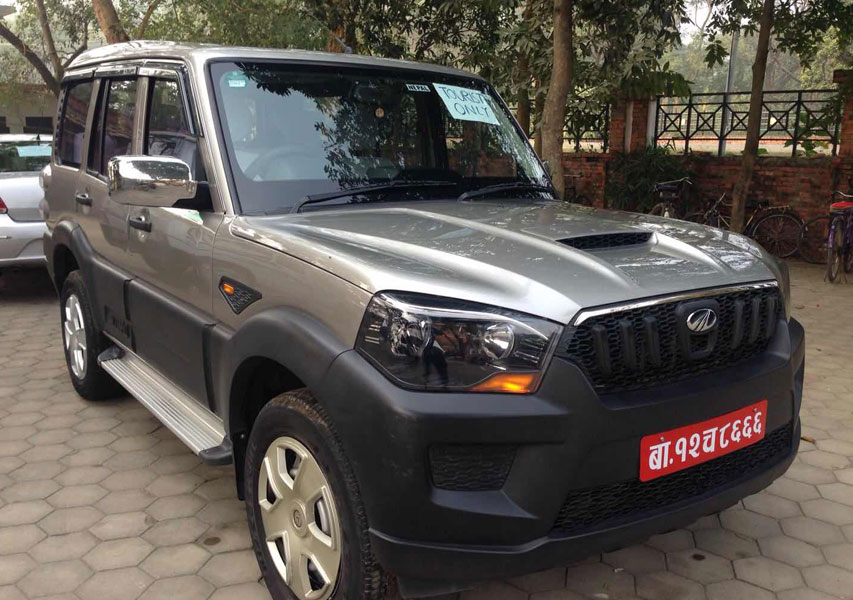 We do this just to provide a worry-free service for our clients. Either way, our guides will wait and pick you up after you cross the border. Each designated jeep (Mahindra Scorpio) will accommodate up to 5 people at the most to guarantee the utmost comfort. By comparison, the common practice in the tourism industry is to have 6-7 tourists on a cramped tour bus.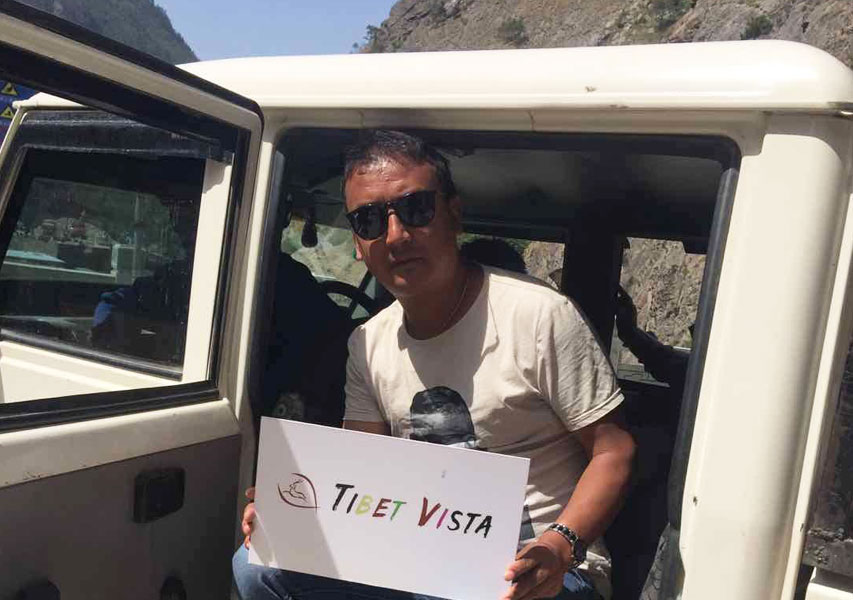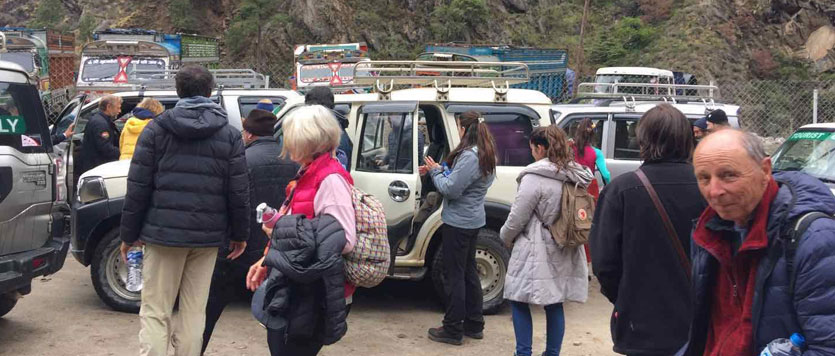 However, since such tourist-friendly service is not included in the tour package in Tibet, each client may expect to pay 60USD for the transfer.