Useful Tibet Photography Books
Taking photos is an indispensible part for most travel, so is your Tibet travel. Tibet itself, with its unique culture and beautiful scenery as well as its people, gives you a great opportunity to take wonderful photos. To make your Tibetan photography tour easier, this article will share you some useful tips, including some Tibet photography books, photography magazines and photography apps. We really wish you a happy journey.
Tibet Landscape Photography Books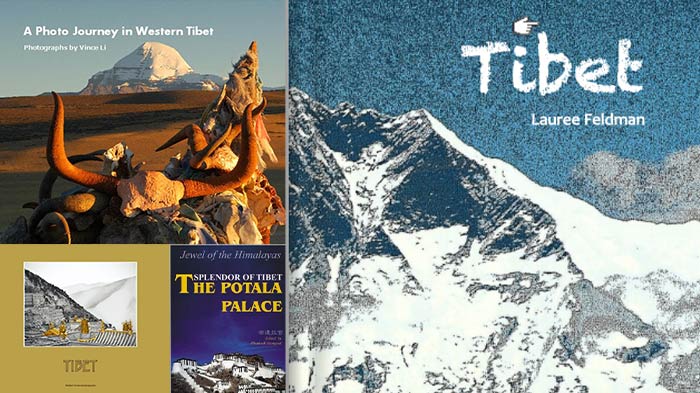 Tibet Landscape Photography Books
Tibet by Lauree Feldman
The main content of this book is travelogue and 212 original color photographs chronicling a journey through Tibet presented in four sections: the narrative, the people, art&architecture and the landscape in Tibet.
TIBET by Herbert Grammatikopoulos
An illustrated ethnography of Tibetan culture: Landscapes, Religion and Heritage Architecture. Landscape images show the beauty of Tibet and at the same time the hardness of living 'in a dessert on top of the world'. The second chapter 'Rites & Rituals' pictures the Kailash Saga Dawa Festival, one of the most important ones for Tibetan Buddhists, the 'violent debating' monks of Sera and some day-to-day religious actions. The third section depicts exceptional details of Tibetan architecture, besides the ordinary mainly the divine one.
A Photo Journey in Western Tibet by Vince Li
Places covered in the book are: Zanda, Tholing, Guge, Mt. Kailash, Mt Qomolangma (Everest), Mt. Shishapangma, Mt. Naimonanyi, Lake Manasarovar, Lake Namtso, and more.
Splendor of Tibet: The Potala Palace by Phuntsok Namgyal. Published in 2002
This book contains over 150 photos of treasures inside the Potala Palace in Lhasa, Tibet, the palace of the Dalai Lamas. It features murals, thangkas, stupa-tombs of the Dalai Lamas, statues, mandalas, and the residence of the 14th Dalai Lama.
Tibet Portrait Photography Books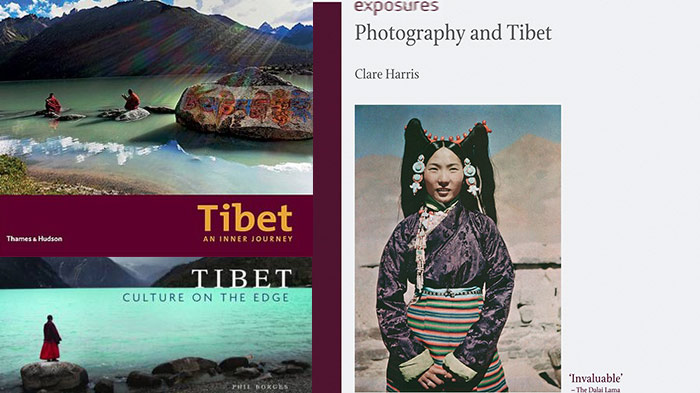 Tibet Portrait Photography Books
Photography and Tibet (Exposures) by Clare Harris
In this book, Clare Harris provides us the first-hand historical research of photography in Tibet and the Himalayas, recording the fascinating stories of both local Tibetans and foreigners who have tried to document Tibet Autonomous Region's wonders on film.
Tibet: Culture on the Edge by Phil Borges
This book combines the firsthand records and superb photographs to constitute a amazing portrait of the Tibetan people, vast plateau, natural scenery and cultural landscape. Photographer Phil Borges combines individual stories and portraits, showing us how the dramatic development, weather and climate changes and the deep belief of Tibetan pilgrims play great influence on Tibetan culture.
Tibet: An Inner Journey by Matthieu Ricard
In the introduction, Matthieu Ricard wrote that "Tibet is the Roof of the World, a place where you feel that you arein the sky just as much as you are on the earth. The intense blueness of space contrasts sharply with the deep green of eastern Tibet's rolling grasslands and the mineral colors of the west with its expanses of barren rock. For over a thousand years, Buddhist culture has been at the heart of Tibetan society, and anyone who has traveled across the high plateaux will understand how this contemplative civilization flourished in a landscape of such vastness." You will find intimate close-ups, breathtaking landscapes, mysterious customs and ritual, etc concentrated in the one book.
Tibet Photographic Journey Books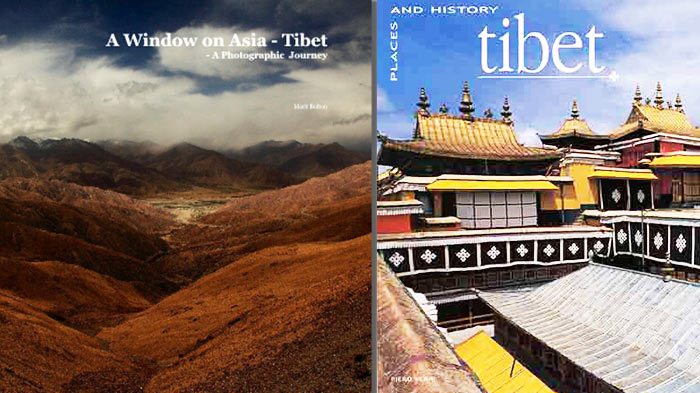 Tibet Photographic Journey Books
Tibet: Places and History by Piero Verni. Published in 2005
This photographic book will help you visualize what you can see on your trip to Tibet. Here you will find the awesome picture on Lhasa and its surrounding area, precious photo inside the Potala Palace and Jokhang Temple. Beside you can also have a glance at the stunning photographs on Thashilhunpo Monastery, Mount Everest, Mount Kailash and Lake Manasarovar.
A Window on Asia - Tibet by Mark Bolton
This is a photographic journey book through Tibet, from the mysterious temples and monk debating to the alpine scenery on the trip to Mt. Everest. I bet, it will help you know more about Tibet.
Tibet Photography Magazines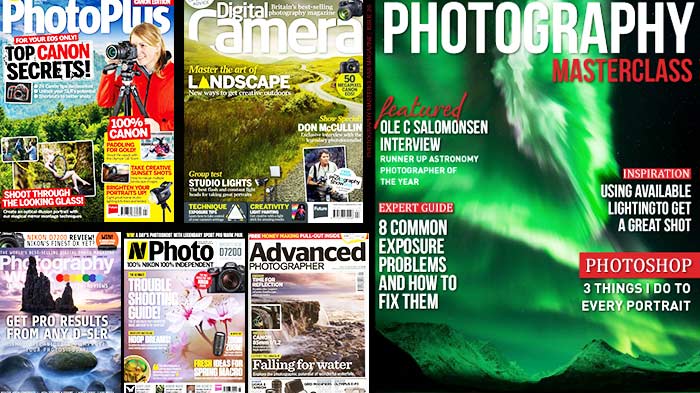 Tibet Photography Magazines
Photography Masterclass
It is a hands-on digital photography magazine providing expert advice with easy to follow tutorials and techniques, helping you take dramatic pictures and get the most out of your photography.
Digital Camera
Britain's best-selling photography magazine packed with expert advice & inspirational images.
Advanced Photographer
The magazine is aimed at advanced photography professionals and those people who may be interested in becoming a serious fan of photography. Advanced Photographer is packed with tips and tutorials on how readers can improve their techniques and increase their knowledge.
N-Photo
N-Photo is the independent magazine for Nikon photographers. It is packed with Nikon-specific advice for taking better photos and in-depth reviews of Nikon-compatible gear.
PhotoPlus
PhotoPlus is a digital photography magazine for users of Canon SLRs. It is 100% Canon, so you can be sure the magazine is 100% relevant to your Canon EOS D-SLR and your needs. It will help you take better photos with your Canon EOS D-SLR through a mixture of jargon-free guides, essential D-SLR and photographic techniques and no-nonsense Photoshop lessons.
Photography Week
Photography Week is a digital-only magazine that takes full advantage of the interactive features available on tablet devices, starting with the Apple ipad. Every issue is packed with advice for becoming a better photographer.
Useful and Convenient Apps for Tibet Photography Trip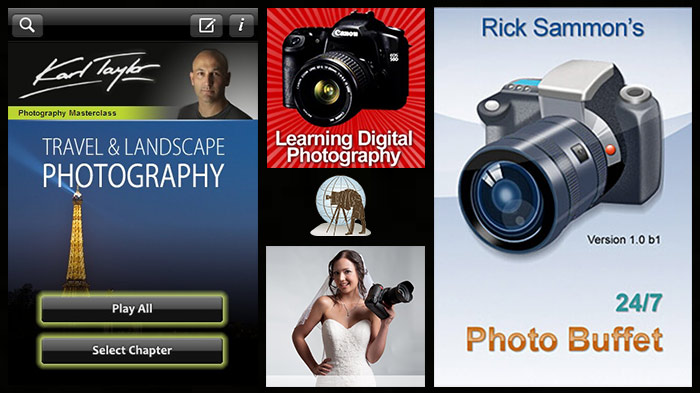 Useful and Convenient Apps for Tibet Photography
Learning Digital Photography by Wizzard Media
This app is designed for both iPhone and iPad. Get the Photo Tip of the Week, Participate in Contests, Digital Camera Reviews, Photography and Shooting Tips and Camera Techniques, Creative Perspectives, Photoshop Insights, Approaches to Photography and so on.
Rick Sammon's 24/7 Photo Buffet by Personal Concepts
This app will make you a better photographer by providing photographic advice, tips, and techniques collected during Rick's 30+ years of professional experience. The app was developed for SLR photographers, but it's valuable for compact camera and iPhone shooters who want to make great pictures.
Travel & Landscape Photography by Karl Taylor
Whether you are a seasoned professional looking to expand your business or a budding novice just starting out with your new Digital SLR, this app will give you the skills you need for full creative control.
The Photographer's Ephemeris
The Photographer's Ephemeris is the absolute NO.1 in the area of planning apps for landscape photography and a must on any Smartphone. It helps you plan outdoor photography shoots, particularly landscape and urban scenes.
Wedding Photographer's Toolkit by Sync ISD, LLC
It is an app designed to get you shooting better looking, more professional photos for your clients and yourself. If you are interested in Tibet wedding photography, it's worth a try.