Top 4 Places to Enjoy the Holy Springs Around Lhasa in Summer
Lhasa is the capital of Tibet Autonomous Region. Holding a stately majestic charm, it stands at an elevation of 3650m and exudes the authentic Tibetan charm. The glimpse of Tibetan Buddhism can be found here as also the scenic charm, the main aspect of Tibet gets reverberated at every juncture of Lhasa. However besides all these, Lhasa is also attractive amongst a wide spectrum of tourists for its large storehouse of the various hot springs. The waters of these hot springs are indeed very magical for the fact they possess some supernatural quality of healing. Moreover the water of these hot springs are rich storehouses of sulphur, iodine, chlorine fluorine and all other such types of elements required for the cure of certain ailments in the body.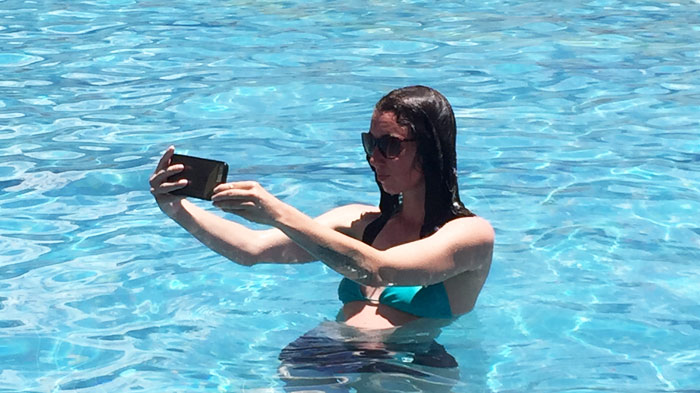 Hot springs in Tibet are not only the region of luxury but also necessity.
The hot springs in Tibet find a mention as early as the onset of true Tibetan civilizations. Hot springs are regarded with great importance in several Buddhist scriptures also. These historical records show that hot springs in Tibet are not only the region of luxury but also necessity. They have a remarkable healing power for ailments like rheumatism, cardiovascular problems, skin problems and even pulmonary problems.
In a recent research it has been found that Tibet is the home of about 1000 hot springs containing waters at variable temperatures. While some contain boiling waters, there are others where the water is luke warm. It can be easily conjectured that the unique topography of Tibet, being located in the highest plateau, has given rise to these hot springs. Probably the ground water in Tibet, being geothermally heated, it gives rise to such a variety of hot springs. In this article we are going to give an outline of top four hot springs in Tibet.
Traditions of Enjoying Hot Springs
Tibetan people hold the sites of hot springs to be extremely holy. As the hot springs are known to be the ultimate cure for certain diseases, they accept these springs as the blessings of god and hence hold them holy. Except for this conceived notion, the hot springs are also a great means of relaxation and enjoyment. All the tourists from all over the world visit the hot springs and spend some quality time there. It not only provides them with relaxation but also some moments of respite from cold.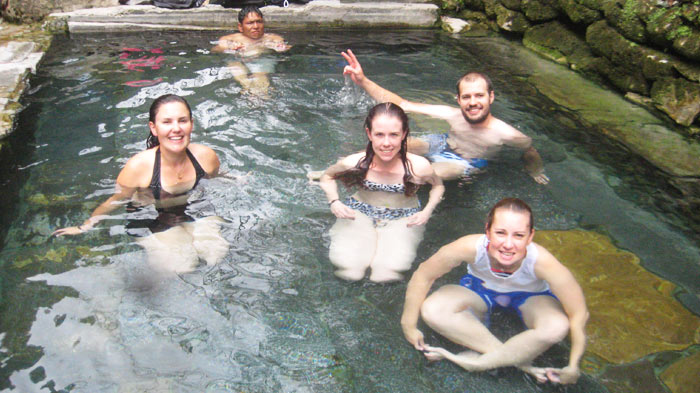 All the tourists enjoy the hot spring in Tibet.
Moreover some of the people visit Tibet particularly to get soaked in these hot springs and cure certain ailments of their body. Not only the cure and the relaxation, these springs are also included in the bathing festivals of Tibet. There is a festival known as 'Gamarji' in Tibetan language where the people celebrate a dip in either the rivers or in the springs. This festival usually takes place from 6th to 12th July, according to the Tibetan calendar.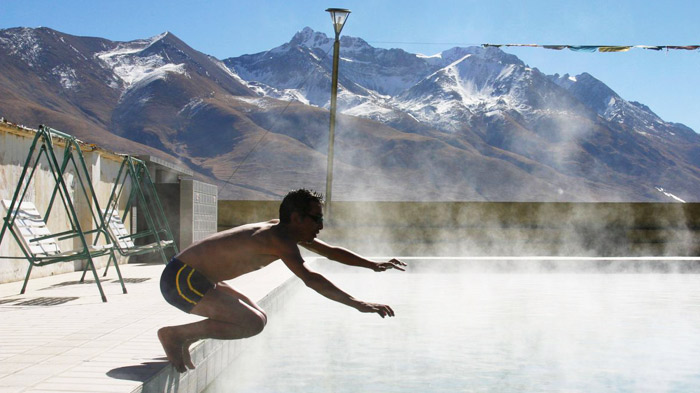 Lhasa has large storehouse of the various hot springs.
The main purpose of this festival was not only socialization but also the cure of certain diseases and showing reverence to god for his gifts of the hot springs. Even during the Tibetan festivals like Shoton Festival or the Thangka Festival, usually a dip in the hot springs is considered necessary for purity.
Top Four Hot Springs in Lhasa
As has already been discussed, Lhasa abounds in hot springs having waters of remarkable healing quality. In this article, we will discuss just about the top four hot springs in Tibet. These four hot springs are -
1. Dezong Hot Spring
Dezong hot spring is a very popular hot spring in Lhasa. Not exactly in Lhasa, it is situated at a distance of 140 kilometers from Lhasa. You can rent a car and visit Dezong to arrive at the hot spring. The total time taken will be about six hours from Lhasa. This hot spring is situated at an altitude of 4300m and contains a history that is 1400 years old. The temperature of the water of this spring is about forty degree centigrade. The water of this hot spring is about 1.2 meters deep. The hot spring remains open for all day, so that you can enjoy your time as much as possible.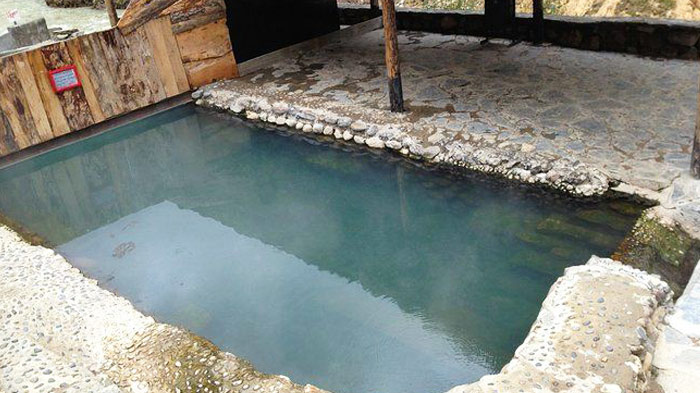 Dezong Hot Spring
The surrounding of this spring is extremely soothing, being pitted deep into the valley of Himalaya. It has been carved out as a stone bathing pool that attracts the tourists even more from all over the world. The hot spring has been divided very distinctly into two sections categorized individually as men's pool and women's pool.
The water of this hot spring is said to contain some remarkable healing power. It contains almost all essential minerals required for the cure of bone diseases, muscle pains and even various types of skin diseases. Around 120 nuns are appointed to look after the pools and run the small motels selling beer and bread. Majority of tourists like to relax with a drink after their bathing ceremony. As the spring is located in the valley of Himalaya, sometimes you might feel a chill. But do not worry as the water of the spring will immediately restore the warmth and make you comfortable. The price per person is 60 CNY.
>> Most Recommended Tour Itinerary: 6 Days Eastern Lhasa Discovery Tour
2. Qiusang Hot Spring
This hot spring holds a history of about 1500 years in Tibet. In the spring time in Lhasa, the first snow is the main aspect behind keeping the water of this hot spring clean and crystal clear. This hot spring is located in the Yangbajing part of the Qinghai-Tibet Highway. There are many rental cars or vehicles that take the tourists to the hot spring all day long, even if it is the dusk time.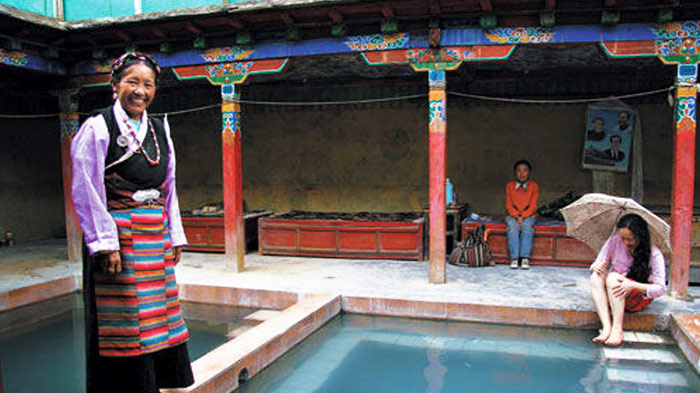 Locals invite you to soak in Qiusang hot springs.
This hot spring has a very beautiful history attached with it. It was said that king Sontzen Gampo's court physician, had put many special and healing herbs into the water of this spring, so that by days it has turned out to be a spring having remarkable healing powers. There is a remarkable legend regarding its healing power also. It is said that Tsongkhapa, the famous Buddhist leader of Tibet, had fractured his foot while travelling from Qinghai to Lhasa. As he was resting beside this spring, he saw a crow with injured leg dip its wounded leg into the water and it got healed. Tsongkhapa did the same and after three days his fractured leg was completely healed. From then the spring is called Qiusang meaning qualified water.
Whenever this hot spring is visited, you can see men or women are waiting in queue outside the spring for their turns. There is a big bell outside the spring. A time of six hours is allotted both for males and females. Once the span of six hours gets finished for the males, the bell rings and the females get their chance. This continues until there are no visitors left.
The water of this hot spring is quite effective for curing gout, rheumatoid arthritis, skin diseases and fractures, scalding and stomach illnesses. There are arrangements of tents for people who come for therapeutic purpose here. The cost of a bed is around 25 CNY. For getting into the hot spring, you may be charged 10 CNY.
3. Riduo Hot Spring
This hot spring is located in Riduo town, Mozhugongka County. This county is located in the eastern side of main Lhasa. The Riduo hot spring can be reached by renting a car from Lhasa as there are no public buses travelling in this County. This hot spring is quite ancient, being 1000 years old. The spring finds a mention in many Buddhist scriptures where its remarkable healing powers have been exemplified. Not only that, certain purity is attached with the bathing in Riduo hot spring.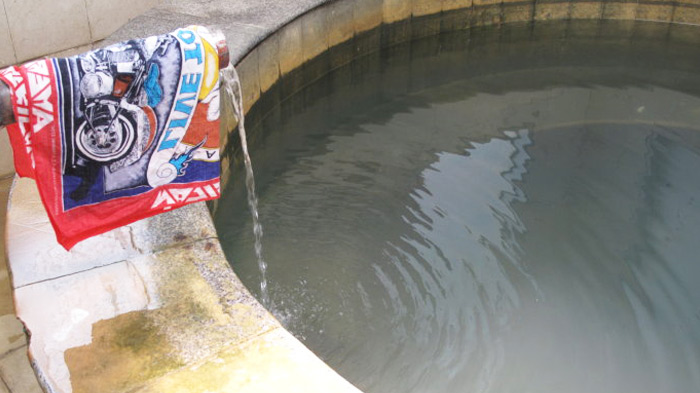 Riduo hot spring is located in Riduo town.
According to the local legend, bathing in Riduo hot spring can wash away the five most sinful emotions of human beings namely lust, anger, naiveness, laziness and envy. Indeed this spring contains some remarkable healing capability, curing skin diseases, cardiovascular diseases, pulmonary diseases, and rheumatism and nerve diseases.
For its healing capability, people from all over the world come to get soaked in the water. In May 2002, the water of this spring was assessed by Department of Land and Resources of Tibet Autonomous Region. The outcome of this assessment was that the water of this spring contains fluorine, arsenic, boron, silicon and lithium which are important in certain portions for curing various human ailments. The spring remains open all day long and the admission fee is about 40-60 CNY.
4. Yangpachen Hot Spring
Yangpachen hot spring is located in the southern slope of the Nyenchen Tanglha Mountains which in turn are located at about 90 kilometers to the northwest of Lhasa. This hot spring is mainly famous for its geothermal characteristics. The water is at 70 degree centigrade and produces bubbles amidst a thick fog. Thus for the heat it produces, the country's first geothermal spot has been built around it.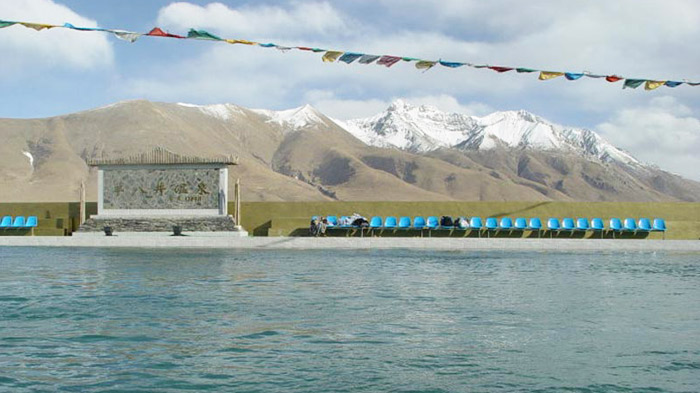 Yangpachen Hot Spring
Thus, besides the healing power, this spring also produces electricity in the surrounding regions. There are two warm pools inwardly built and one outdoor swimming pool built for this hot spring. Moreover the research conducted by the medical bureau of Tibet has found many varieties of minerals that are really good for curing the several diseases and strengthening your body. The entry fee to this spring is about 40 CNY. If you want to get a spa done, you will be charged about 180 CNY.
>> Most Recommended Tour Itinerary: 6 Days Travel to Sky Lake - Lhasa and Lake Namtso Small Group Tour
Tips to enjoy Tibet hot springs
Few tips should definitely be followed if you want to enjoy your bath in the authentic Tibetan hot springs-
• Enjoy your spring bath after an hour of taking meal.
• Do not enter the spring if you are drunk.
• It is very natural that while you take your bath, the skin may turn reddish. Do not fret about that.
• Do not use any ointments on your skin before bathing. It may have a reactionary mechanism on your skin because of the presence of certain minerals in the hot spring water.
• Do not exceed your spring bath for more than ten minutes.
• If you have some serious blood pressure issues or any such kind of disease, do try to take some accompaniments to the spring with you.