Technology In Tibet - The Top 8 Apps You Should Use On Your Tour
Tibet is like no other place in the world. Technology such as smartphones and even the internet are still not used by many Tibetans, and mainstream Apps like Google and Facebook are only accessible via a pre-paid VPN. Having said that, this opens the door to using other methods to communicate and find out information. Below is a list of 8 Apps that are recommended to be used when visiting Tibet:
#1 WeChat/QQ
Firstly, WeChat is arguably the best way to communicate with your tour guide as everyone in Tibet uses it. It is a reliable app and easy to use. You have emoji's and cool gifs available to express whatever emotion you feel necessary, and will always receive your messages fast, even in poor Wi-Fi connections. Alternatively, you could choose the popular Chinese app, QQ, another instant messaging service, which offers a more business-like theme similar to Google. Both of them allow you to translate all chats to your mother tongue if you need. Also, both will work in other countries if you want to stay in touch with friends after departure. WeChat is especially addictive, as it comes with a variety of other functions and is used by increasing number of people outside of China. Get your family to download the app too; that way they will be in your pocket to share your trip at all times!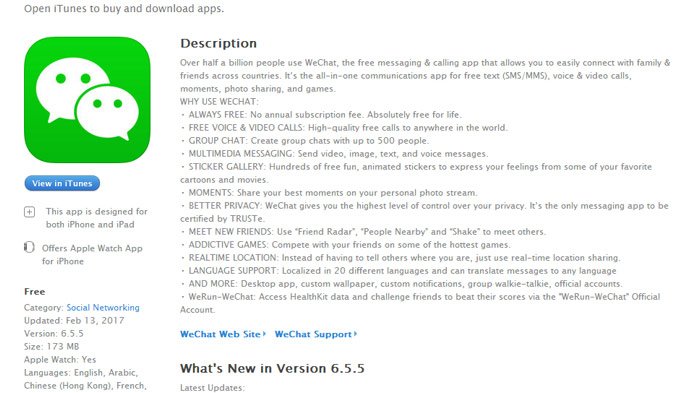 #2 Google Maps/Baidu Maps
Even though Gmail and other Google apps are not accessible, you can still work with this app offline to get around the intricacies of Lhasa, for instance. It always shows your location (as long as your location settings are turned on, on your phone) and doesn't use any data, whatsoever. If you are connected to a VPN (see no.3), you can plan your trip out of your guesthouse in advance, so that you know your planned route once out of reach of the Wi-Fi network. Alternatively, Baidu maps works online and is fast becoming a reliable and precise map service. This may be worth a download for this trip, but get used to its interface and controls first. It gives you the best possible route to get from A to B, and saves you valuable time while out exploring.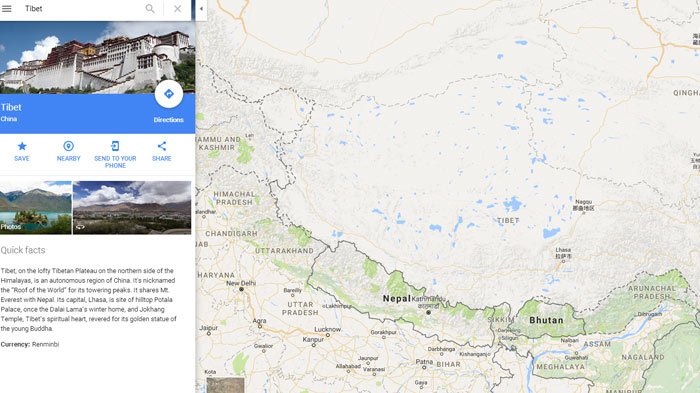 #3 VPNs
Of course, there is always the choice of buying a VPN online so that you can use your favourite apps. Here's a quick tip though: download the VPN at home, BEFORE you go on your trip to Tibet, because many of the VPN websites are blocked in China, even though the VPNs themselves, work. They are not illegal so don't fret. The Chinese government want to use this to filter what is accessible to the general public, not punish them. Check out Express VPN, which offers 24/7 live help service, has a large range of server locations, and proven high-speed connection. There are others available with varying levels of reliability and quality, so do your homework to find the one that suits you the most. Also, this is the best way to keep in contact with family and friends while on your trip. You will still be able to share that awesome photo of Everest and make everyone jealous of your whereabouts; or even keep in the loop with your favourite Netflix shows!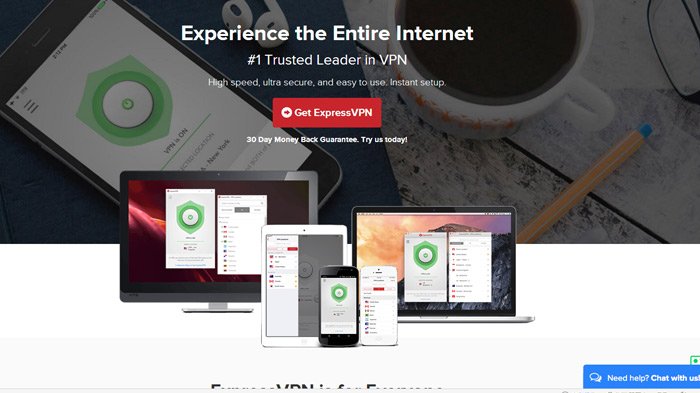 #4 TripAdvisor
This reviewing service lets you connect with people that have already completed the trip that you are planning for yourself. It has become the go-to for holiday planners and adventure seekers worldwide because of its vast database of reliable reviews. It also offers you the chance to improve your credibility by earning "medals" after reaching certain milestones, meaning that your reviews become more important and more visible to those looking for your advice. Do you need to compare hotels in Lhasa? See what is said on TripAdvisor. Need to work out the most efficient and effective way to include Mt. Kailash in your trip? Read how others made it happen on TripAdvisor. You can also help others by leaving helpful tips.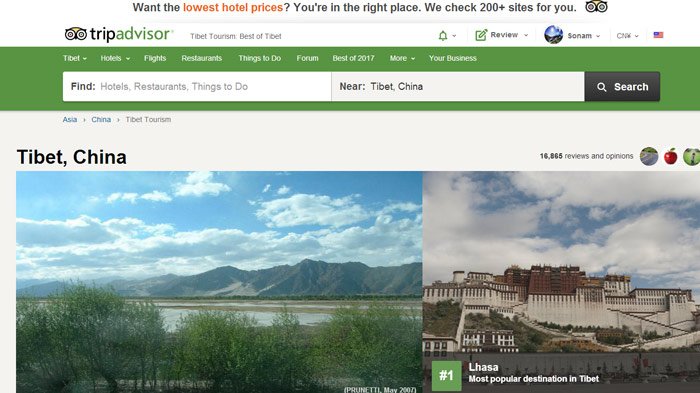 #5 Tibetan-English-Chinese Dictionary
As Tibet's road signs are labelled in Tibetan and Chinese, it may be a good idea to download this app, although this particular translation app is only available on iPhone. If you have Android, we would recommend downloading the Tibetan-English translation because it is always better to speak to Tibetans in their mother tongue and the best part is that it is free! Tibetans are very hospitable and welcoming people to those who choose to explore their country, so it is only fair to pick a couple of niceties to use when you can. An attempt at a simple, "Hello" or "thank you", will make your Tibetan counterpart extremely smiley!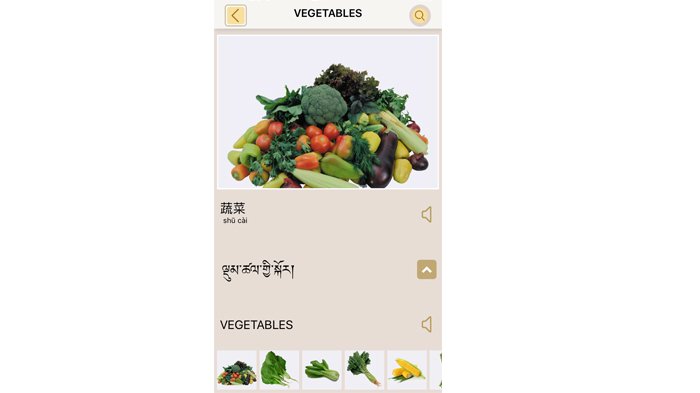 #6 Flight Radar
There are two effective ways to enter Tibet, one is via train, which you will see in no.7, and the other is via plane. Planning your trip to Tibet could possibly be travelling via both methods depending on where you are arriving from, so it is important to keep up-to-date with the reliability of your transportation methods. Using Flight Radar, you can watch flights coming in and out of your location, so if you have a friend visiting, you will literally know where they are in the sky. With its cool interface, you will be able to see over 150,000 other flights per day, all over the world!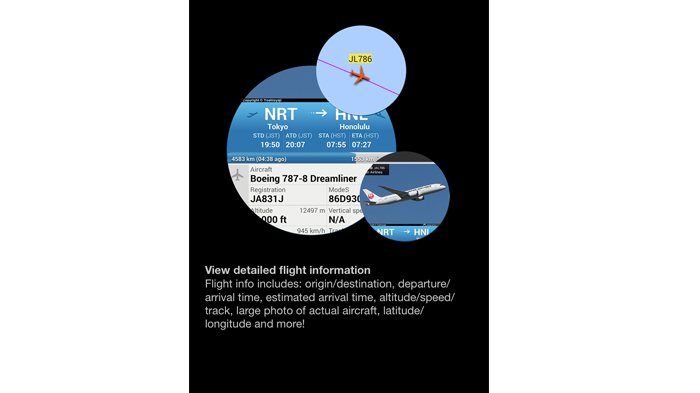 #7 ChinaTibettrain.com or Tibettravel.org
Without the sophisticated interface that no.6 brings, chinatibettrain.com is a vital tool to use when travelling to and from Tibet. There are eight links that enter the Autonomous Region, all from different cities within China and all have a train once a day or every other day. You will find that there are three types of seats available on most trains, and you can buy directly from the website. Both China Tibet Train and Tibet Travel websites also provide plenty of tour packages inclusive of your train ticket. There are an array of four-day to twelve-day trips to consider and purchase. Not only that, but they provide up-to-date information about the goings-on in the country, with plenty of suggestions and advice to make your trip all the more safe and secure. If you have concerns about anything, or need inside information about literally any part of your trip, there are dozens of blog posts to give you the full insight, plus contact details of those who can help further. Definitely two websites to save to your "favourites" online, and two to continuously visit when in doubt.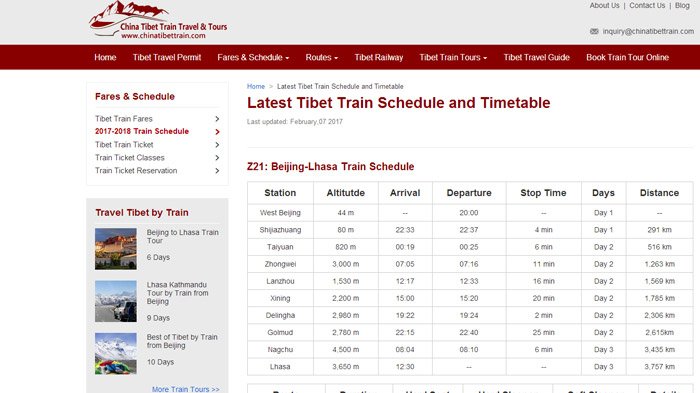 #8 Lonely Planet App
This has been a consistently improving brand for travel advice for years now. Starting with handbooks before the internet was even available, the Lonely Planet hierarchy have developed leading publications and websites for those who want real prices, real advice and conclusive evidence that where they are going is worth the trip! Available via the Playstore and iTunes, you will gain access to full carefully prepared guides to help you sculpt the best possible adventure at your chosen destination, and is especially useful in Tibet. It contains extensive knowledge on the best teahouses, the best guesthouses, and the most trusted tour guides to use. It also works offline in those hard-to-reach areas you will inevitably find yourself in at some point!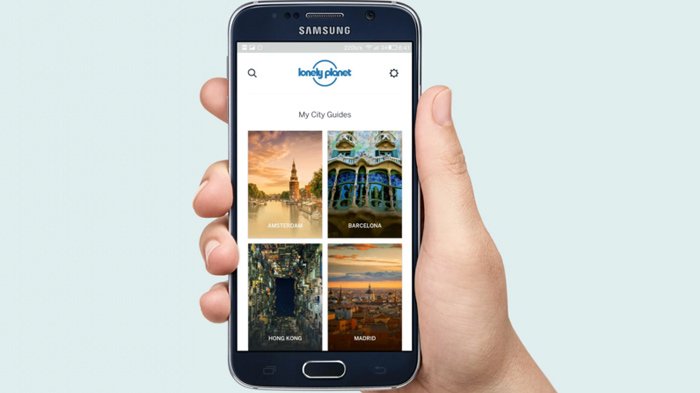 Make sure you equip yourself with the best apps to guide you through your time in Tibet. It is a difficult place to maintain connection with everyone back at home, especially via normal channels such as Facebook and Gmail, but these alternative apps will certainly give you peace of mind. So, clear some space on your phone and get downloading!