Tibet Travel Tips for Tour in June
Tibet would see flocks of travelers from all over the world in June due to the great Tibet climate. If you are travelling to Tibet in June, here are some Tibet travel tips for tour in June. Hope they are helpful for you.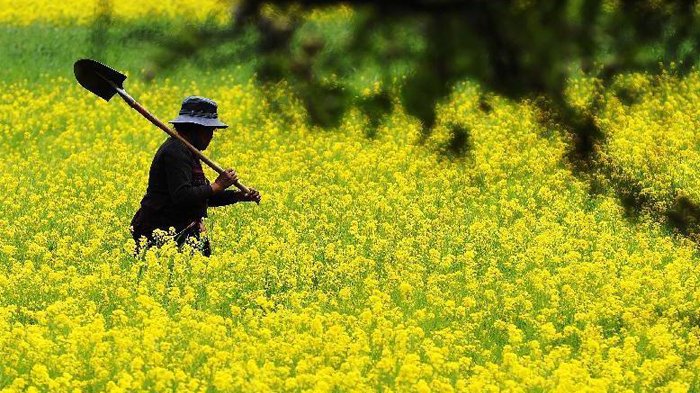 The World of Cole Flowers in Nyingchi Prefecture in June will attract many tourists.
Climate of Tibet in June
Tibet has entered summer in June and the temperature rises a lot compared with that in the previous months. The temperature of Lhasa is around 10-23 Celsius. The temperature of a higher place is lower. Actually, the daytime temperature of most areas in Tibet during this month always remains around 20 Celsius.
In June, you can enjoy sunshine most of the daytime because generally it rains at night. And the summer monsoon generally starts from the middle of June. The lovely sunshine and soft breeze here could always make visitors have a good mood.
However, it should be noted that the ultraviolet radiation in Tibet is very strong in Tibet. Sun-blocking cream, sunbonnet and sunglasses should be packed for your Tibet tour.
Recommended Clothing When Travelling to Tibet in June
If you only plan a tour in and around Lhasa, it is not necessary to prepare pretty thick clothes. In the daytime, T-shirt, long-sleeve shirt, and long skirts are enough. Some warmer clothes at night is necessary such as jacket, thin sweater, and sportswear.
But if you are going to visit Mt. Everest or overnight at Namtso Lake, it is best to prepare a down coat. In addition, pay attention to the obvious temperature difference between day and night. Low temperature in the morning and night, and high temperature at noon in Tibet require you to dress right for the weather.
Highlights of Tibet in June
With warmer and warmer climate in June, grasslands in Tibet turn green gradually, but there is still snow on some mountains, making picturesque scenery on the Tibetan plateau Herdsmen begin to move to the grasslands to start a new year's work. You can see flocks of sheep or yaks dotting the vast green land.
Visiting Lhasa in June
Lhasa city in June has also attracted lots of tourists all over the world. The weather warmer, so it is a good time to have a Lhasa Small Group Tour. Various tourist sites in Lhasa such as Potala Place, Johkang Temple, and Barkor Street will make you understand more about Tibetan culture.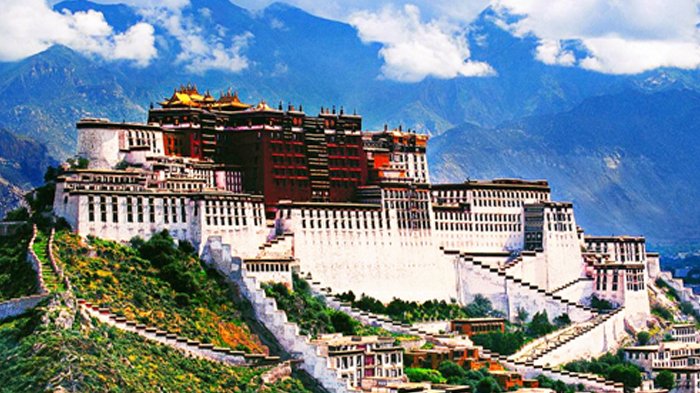 Potala Place in the sunshine is maignificant in June.
Visiting Namtso Lake in June
June is a wonderful time to visit the Heavenly Lake Namtso and the Nyainqentanglha Range north of Lhasa. You will marvel at the beautiful sunrise and sunset at Namtso Lake and appreciate the crystal clear water of Namtso Lake. And the shore of the lakes are full of kinds of animals.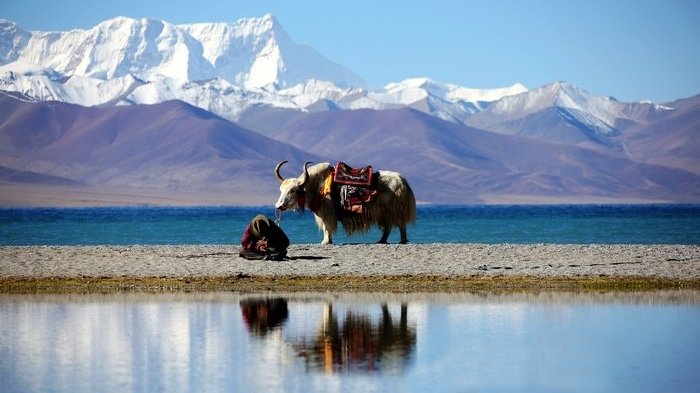 Crystal blue water of Namtso in June will make you heart calm and pleasant.
Visiting Mount Everest in June
June is one of the best time to visit Mount Everest. It is not as cold as winter, so the road is more convenient. And because of the good weather, you can see the magnificant peak clearly.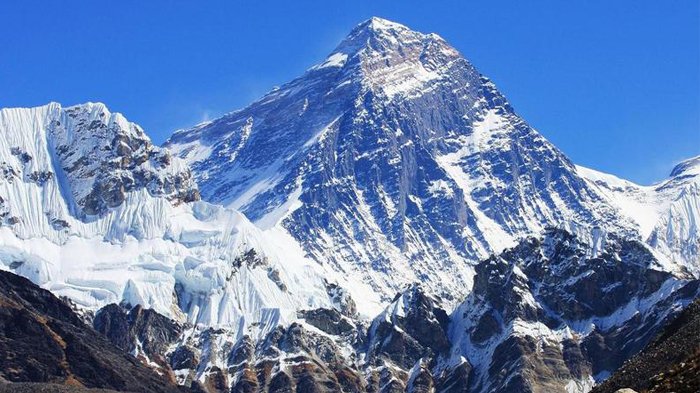 You can visit Mount Everest more convenient in June.
Tibet Trekking in June
The warm weather in June also allows travelers to enjoy a Tibet trekking tour from one sacred site to another one, such as Ganden to Samye Trek.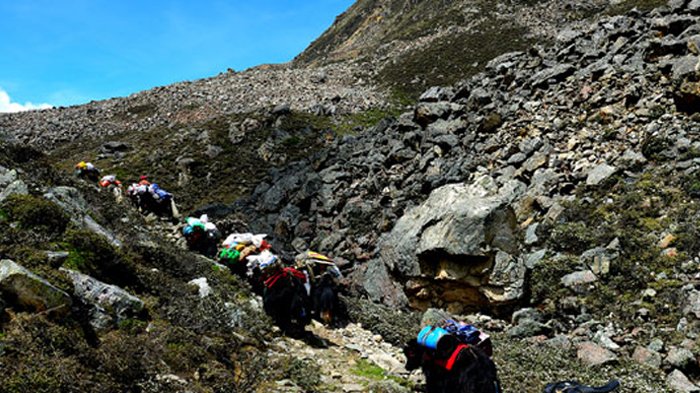 Ganden-Samye Trekking in is more interesting in June.
Traditional Festivals in Tibet in June
There will be interesting traditional festivals celebrated in June 2016. The most important festivals are Tashilhunpo Festival and Gyantse Horse Racing Festival. Both will be celebrated in late June.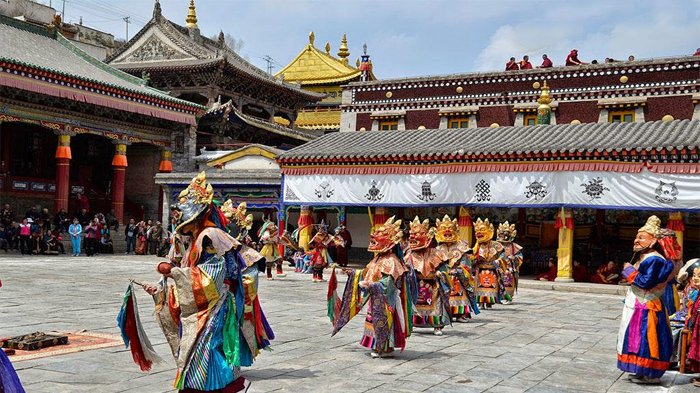 Tibetans are celebrating Tashilhunpo Festival in June.
Tibet Travel Tips in June
1. According to the current Tibet travel permit situation, it must be easy for foreign travelers to get Tibet permit in June. Since this April, many travelers have travelled to Tibet with Tibettravel org. Also lots of travelers booked their tour to Tibet in the next months.
2. As it is the peak season of Tibet tourism, it is also best to book air tickets or train tickets to Tibet in advance.
3. Due to the intense solar radiation, if you visit Tibet in June, you should wear sun glasses and sun bonnets to protect your skin.