Best of Tibet: Top Things You Must Visit and Experience in Tibet
Tibet is way too big!
Covering 1, 22 million square km, Tibet abounds with enigmatic places, exotic culture for exploration. From holy Buddhist temples, pious Tibetan monks, and awestruck Mt. Everest, to grand festivities, and superbly-made frescoes...you name it.
Faced with varied itineraries and loads of choices, you may be at a loss to decide where to go and how to plan your Tibet tour.
No worries! Here, we have handpicked 10 must-dos in Tibet for you. If you are the first-timers to Tibet, or with hectic schedule, then there's got be one that works for you.
Meanwhile, the difficulty ratings and days of itineraries are shown clearly below. It's highly advisable for first-timers to cover those easy and short trips.
1. Mt. Everest:Appreciate the Highest Peaks of the World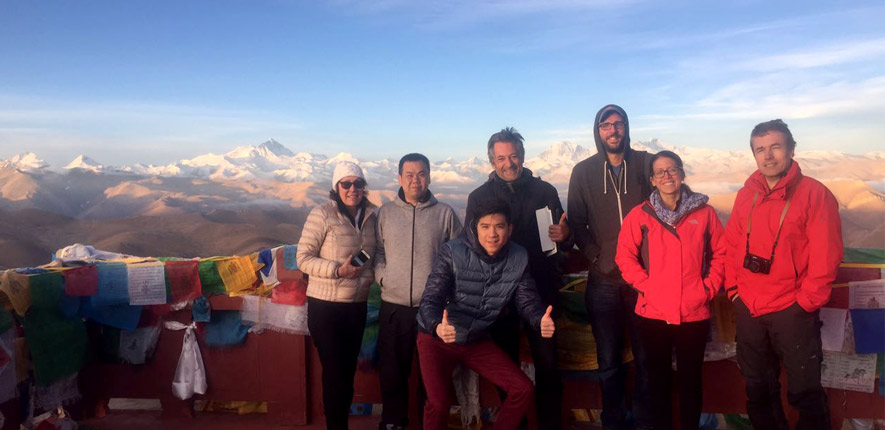 Enjoy the top peaks along Himalayas at Gawu La Pass(5198m)
If you long for the best mountain vistas, you will be having a real treat in Tibet. The Great Himalayas would grant you the ultimate visual ecstasy. Great Himalayas, the spine of the world, consists of over 110 lofty mountains, each with an average altitude of above 7300m. Incredibly, amid the 14 highest mountains (all above 8000m) in the world, 10 find their home on Himalayas.
You can even trek to the foot of Mt. Everest (8844.43m), the world's highest summit, and closely observe its full grandeur. It's the highest place a tourist can reach, one of the bucket lists for all travelers.
Rating: easy to moderate;at least 7 or more days are needed for travel; distance between Lhasa and Everest Base Camp is around 615km.
2. Yamdrok Lake: Stroll along the Stunning Alpine Lakes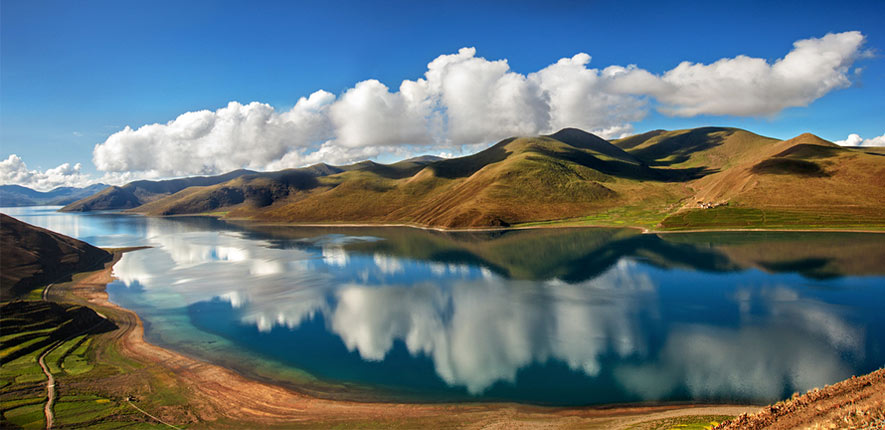 Follow the winding road, and round a bend, the stunning Yamdrok Lake appears.
Though lying miles away from big oceans, Qinghai-Tibet Plateau is well-adorned by over 1500 amazing alpine lakes dotted across Tibet. These enchanting lakes and rivers make Tibet the most beautiful place on our planet.
What makes Tibetan lakes so special is their unbelievable hues of water, dazzling with turquoise and sapphire colors. Besides, each lake is surrounded snow-capped towering mountains. In Tibet, all mountains and lakes are believed to be holy and worshipped by Tibetans.
Rating: easy; at least 5 or more days are needed for travel; Distance between Lhasa to Yamdrok Lake is around 220km.
3. Tibet Train: Enjoy the World's Highest Railway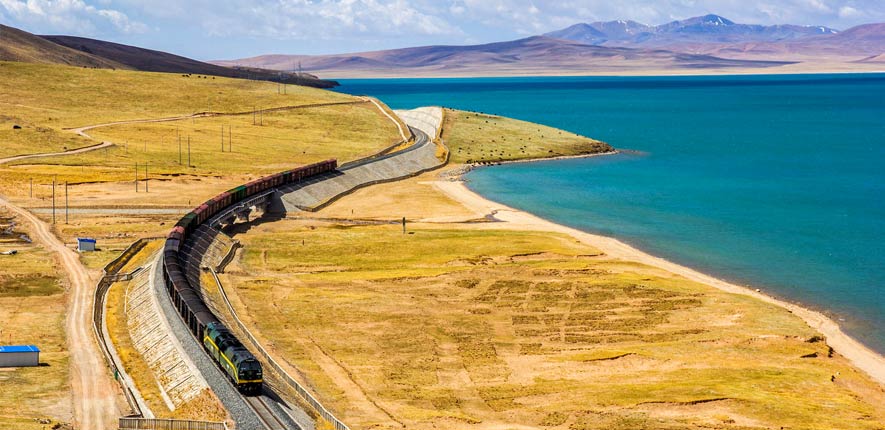 Running Tibet train on Qinghai-Tibet Plateau
Tibet train, also known as Qinghai-Tibet Railway, stretches as far as 2000km and it bridges inland China with Tibet Autonomous Region. Running on the plateau at an extreme altitude ( 4000m-5000m), Tibet train is crowned as the "Celestial Road", one of the greatest man-made wonders of all times.
The train ride gives tourists a rare chance to grasp the unparalleled plateau scenery along the way: snowy craggy peaks, vast prairies and steppes, alpine lakes, grazing Tibetan yaks, etc. much more for exploration.
Ever since the opening of the Tibet train, it has never failed to attract global tourists.
Rating: easy; Tibet train is the top choice for Tibet tour. You can board the train departing from Beijing, Shanghai, Chengdu, Xining, etc to Lhasa. The average duration ranges from 24-45 hours. At least 7 or more days are needed for train journey to Tibet.
4. Mt.Kailash: the Ultimate Destination for Adventurers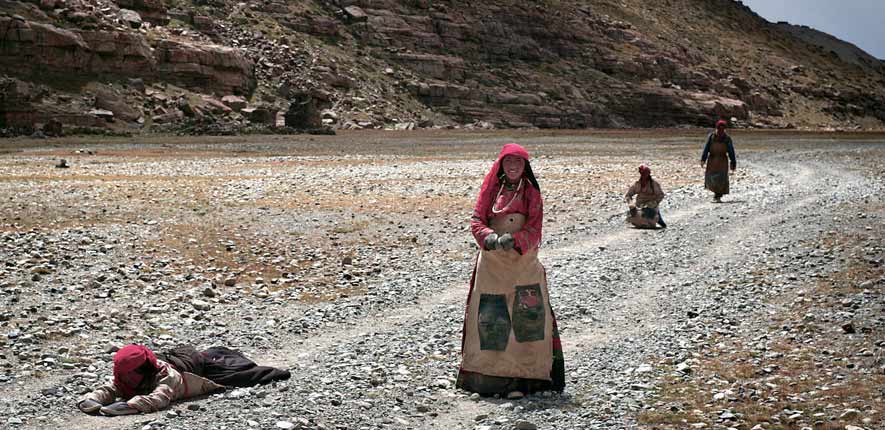 Tibetan family walking the kora around holy Mt.Kailash
Revered as the center of world by Tibetan Buddhists, Hinduists and Bonists and Jainists, sacred Mt. Kailash is taken as the holiest mountain in the world.
With an altitude of 6656m, Mt. Kailash stands as the main peak of the Gandise Mountains in western Tibet. For centuries, Mt. Kailash has been the ultimate destination for pilgrims and adventurers.
Prostration is a unique way for Tibetan pilgrims to worship this holy mountain. In the pilgrimage season, pilgrims of different religions from Tibet, India, and Nepal form endless streams along the ancient kora routes.
It is said that going one circle round the holy mountain can wash away all sins in an entire year.
Rating: strenuous; at least 2 weeks are needed for the tour; the distance between Lhasa and Mt.Kailash is around 1199.7km.
5. Potala Palace: Explore the Highest & Grandest Palace in the World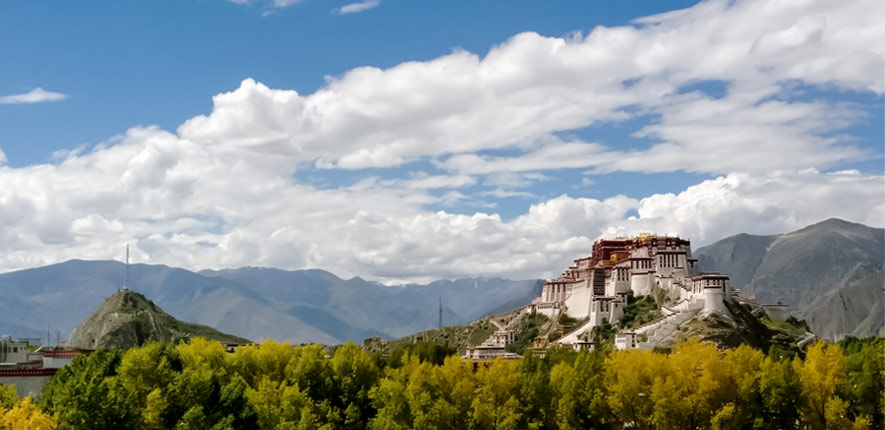 Incredible vista of Potala Palace in Lhasa
To our Tibetans, Potala Palace is indisputably our most revered palace and the pride of Tibetans.
As the landmark of Tibet, Potala Palace was officially written in World Cultural Heritage List in 1994. It used to be the residence and meeting place of supreme Dalai Lamas.
Perched on the Red Hill, Potala Palace juxtaposes the architectural features of palace, castle and Buddhist monastery. It is the best-preserved and largest religious complex in Tibet. A variety of dazzling treasure, Buddhist fresco, Thangka, tombs of generations of Dalai Lamas, etc can be seen inside.
Unequivocally, Potala Palace serves as the treasure house of Tibetan Buddhism and culture.
Rating: easy; half-day is needed for the visit; a must-visit place during Tibet tour.
6. Tibetan Buddhism: Experience the Palpable Sense of Holiness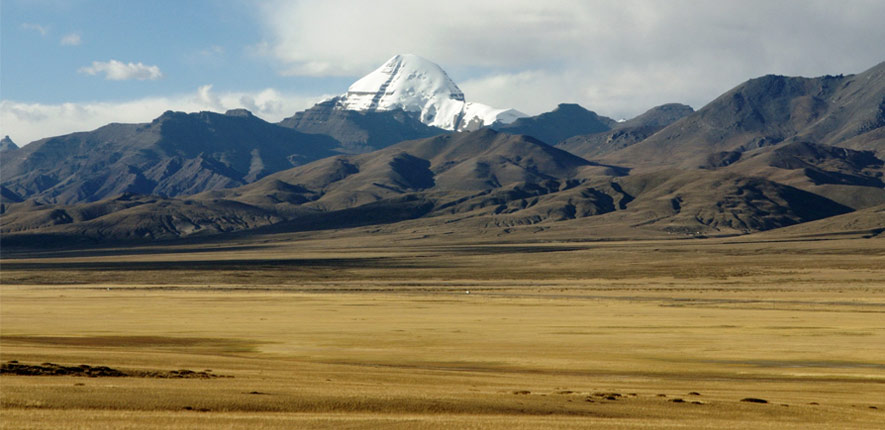 Spiritual journey to holy Mt.kailash
Practice of Tibetan Buddhism has developed and prevailed in the snow land for thousands of years.
Tibetans are deeply religious. The belief of Tibetan Buddhism takes root in the every aspects of Tibetans' daily life. What you see and experience in Tibet is not the lifeless man-made attractions, but the epitome of Buddhist kingdom. Worshipping, and praying, etc are integral parts of Tibetan Buddhists' study and practice.
Though globalization and urbanization are transforming the world in ways we could never possibly imagine, Tibet is probably one of the handful places where pure religion reins.
We, Tibetans, live and do things in line with Tibetan Buddhism. Probably, these are what truly set us apart from other peoples around the world.
Rating: easy; half-day is needed to tour the old residential area of Lhasa city, such as Jokhang temple, etc; you can enjoy the traditional way of life in Lhasa.
7. Roam in Myriads of Buddhist Monasteries and Temples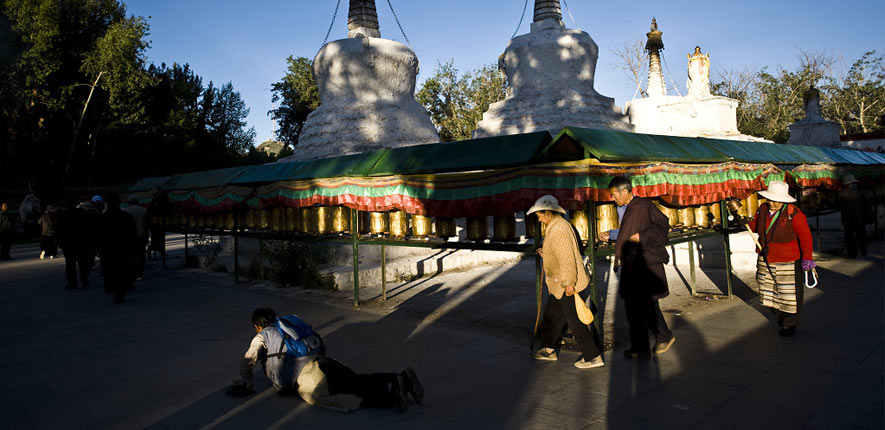 Pious Tibetan pilgrims spinning prayer wheels in Lhasa
Although, Qinghai-Tibet Plateau is notoriously known for its inhospitable environment, one thing Tibet never falls short of is the Buddhist temple.
No matter massive Buddhist academy that can accommodate thousands of monks or tiny Buddhist retreats and caves hanging on the rock face, it won't be difficult to spot a Buddhist site steps away.
However, these temples are not the attractions.
Instead, they offer a sanctuary for Buddhist study, a place free from the intervention from the outside world. As you travel in Tibet, I'm sure you will be deeply impressed by the pervasive influence of Tibetan Buddhism.
Rating: easy; a full-day visit is needed; apart from the must-visit religious sites in Lhasa city, those located outside the Lhasa city are also worth visiting, such as Tsurphu Monastery, Ganden Monastery, etc.
8. Wildlife: Venture into the Haven of Wildlife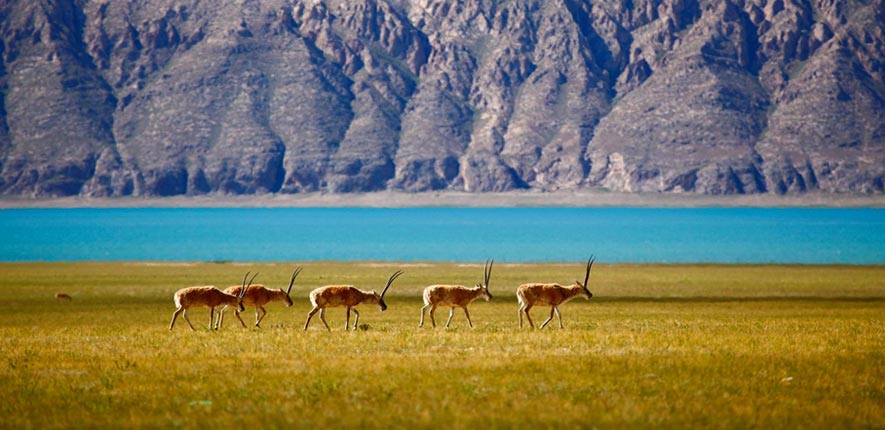 Lively Tibetan antelopes spotted in Ngari, western Tibet
Places too harsh for human's survival are actual the safe haven for the wildlife. Qinghai-Tibet Plateau boasts the largest prairies in the world, esp. in its northern and western region.
The boundless regions with little human presence are home to diverse wild animals. The wildlife and Tibetan nomads coexist harmoniously in these regions.
When visiting places like Qiangtang Prairie in Nagqu or wild Ngari, you will be likely to see intriguing creatures like Tibetan antelope, Tibetan wild ass, wolf, black-necked crane, vulture, musk deer and marmot, etc.
If you are lucky enough, you can even spot a snow leopard running in the wilderness.
Rating: moderate to strenuous; at least 2-3weeks are needed to venture into the animal kingdom in the remote western and northern Tibet.
9. Yarlung Tsangpo Grand Canyon Photographing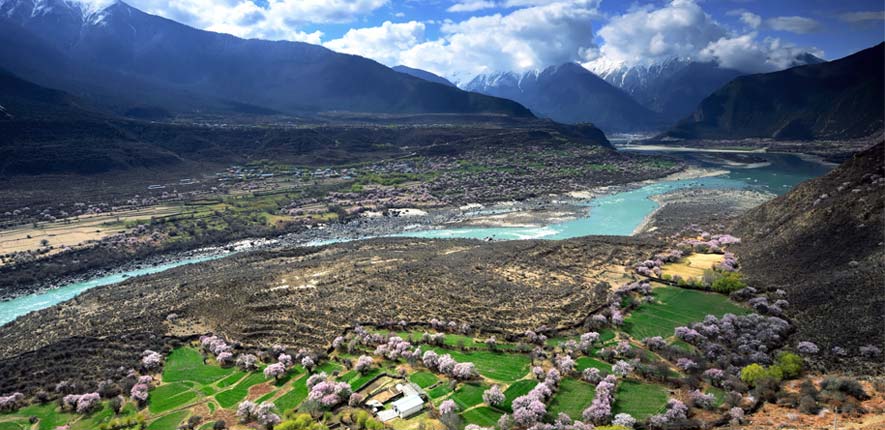 Enchanting view of grand Yarlung Tsangpo Grand Canyon in eastern Tibet
In Tibet, you can fully enjoy the spectacular Yarlung Tsangpo Grand Canyon, the deepest ravine on the continent.
The sheer drop of the canyon measures 2258 meters on average, with the deepest area reaching 6009 meters.
Covering504.6km, Yarlung Tsangpo Grand Canyon is undoubtedly the most magnificent one of its kind, no inferior to Colorado Grand Canyon in the US.
Diverse flora and fauna scattered around the vertical face of the canyon with snow-capped peaks above and raging torrent below will leave you in great awe.
Rating: easy to moderate; at least 8 days are needed for the tour; you need to travel around 500-600km from Lhasa to explore the lower ravine in eastern Tibet.
10. Tibetan Arts: Document its Multiple Forms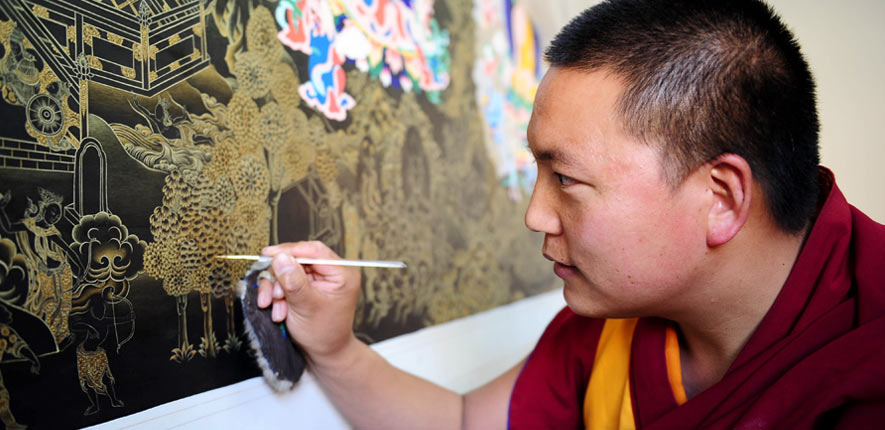 A Tibetan monk was carefully painting the Thangka on the wall.
When it comes to art, Tibet will also never disappoint you.
The exotic religious dancing, bizarre murals in the monasteries, exquisite handicrafts, artistic architecture, skillful Thangka making, lively Tibetan operas, etc all give away the profound history and unique charm of Tibetan arts.

Imaginably, the moment you step into the Tibetan monasteries, Thangka making workshops, etc, you will be blown away by the fine marriage of modern art and Tibetan Buddhism.
While closely appreciating the craftsmanship of local craftsmen, you are acquiring new ideas of Tibet and its secular and religious life.
Rating: easy; a full-day tour is needed; diversity of Tibetan Buddhism are ubiquitous in monasteries inside and around Lhasa.
Now:

What're you waiting for? It's time to hit the road.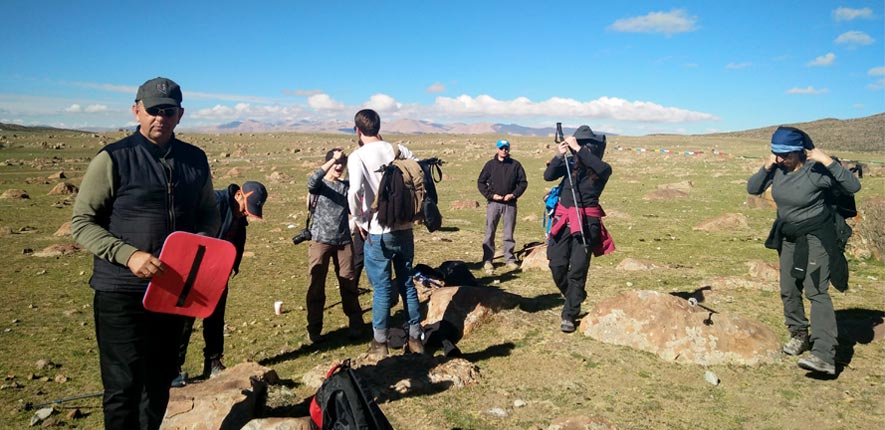 After reading 10 Amazing Things to Do in Tibet, do you feel more confident about your Tibet tour?
Why not start preparing for your Tibet travel now? Things like tour budget, when, where and how visit Tibet,etc.
Our travel consultants are readily available and will work with you to customize your Tibet tour.We have over 10-year experience running customized Tibet tour. Weather you choose our service or not, the consultancy is For Free.
One More Thing - Tibet Vista gives incentive policy to anyone who successfully gets other tourists to join a small tour group. The organizer gets a discount for his or her payment, or wins a free tour!
You May Need More Professional Tibet Travel Advices
Don't let the planning stress you out. Our Tibetan travel guru is always ready to help you plan a lifetime Tibet trip FOR FREE.
Latest Tibet Travel Questions Asked by our Clients