Is It Safe to Travel to Nepal Now after the Tragic Earthquake?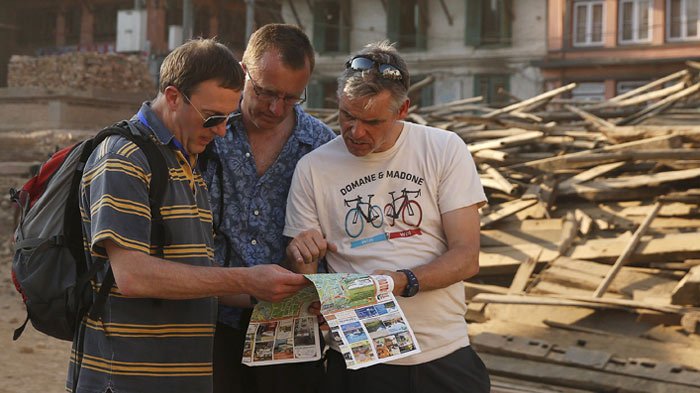 Tourists revisited Nepal and checked the original attractions on the map.
For world-wide tourists, Nepal has always been well-known for being an ideal country to explore exotic culture and history, and have thrilling adventures. Yet, the devastating earthquake on April,25 this year brought severe blow to a country whose economy depends heavily on its tourism. With over 8,700 people killed in this tragic earthquake, Nepal had been in chaos for quite a while. Till now, Six months after the quake, was it safe to resume travel in Nepal? The answer was definitely yes!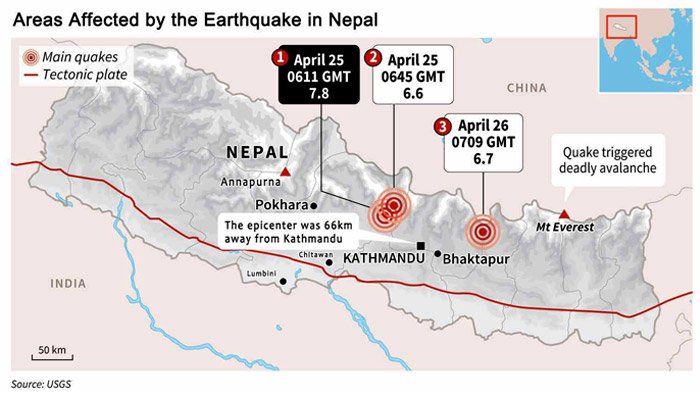 This map shows where the earthquake and its aftershock took place.
In fact, of the 75districts in Nepal only 14 suffered damage. The hardest hit areas were mostly in the central part of Nepal, including Langtang, Gorkha, Rolwaling, Ganesh Himal (Ruby Valley), Manaslu and Tsum Valley. Though the Everest region suffered deadly avalanche during the quake, the Everest Base Camp sites on both side of Nepal and Tibet were safe to travel under the guidance of professional guide. And part of the trekking routes in Everest regions had already been resumed in autumn to tourists with some alterations to original trekking routes.
Fortunately, many other hot trekking areas and the most of the national parks located in the western and southern Nepal respectively were exempt from this earthquake. Annapurna region, Pokhara, Chitwan National Park, Lumbini, the Upper and the Lower Dolpa, Bardiya, Illam remained safe to visit with stunning beauty and intriguing locals and flora and fauna to explore.
Nepal Top Tourist Attractions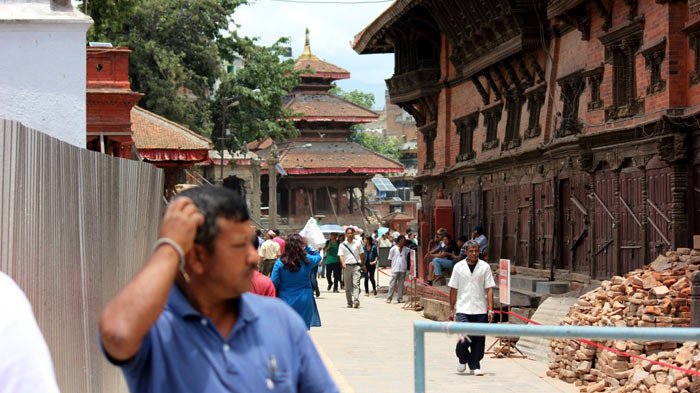 Tourists and locals wandered around the collapsed sites in Durbar Square in Kathmandu.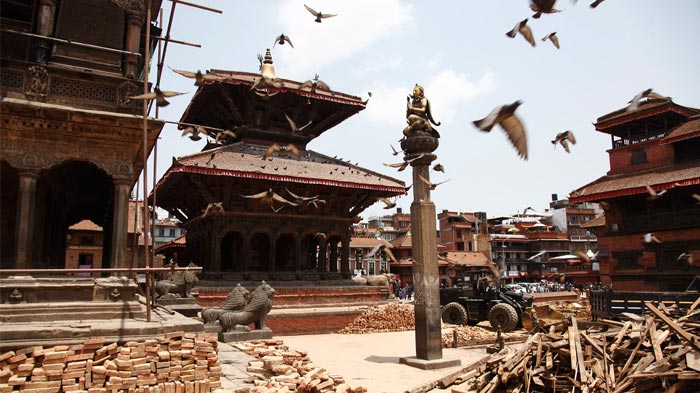 A bulldozer was cleaning the damaged site in Durbar Square in Patan city.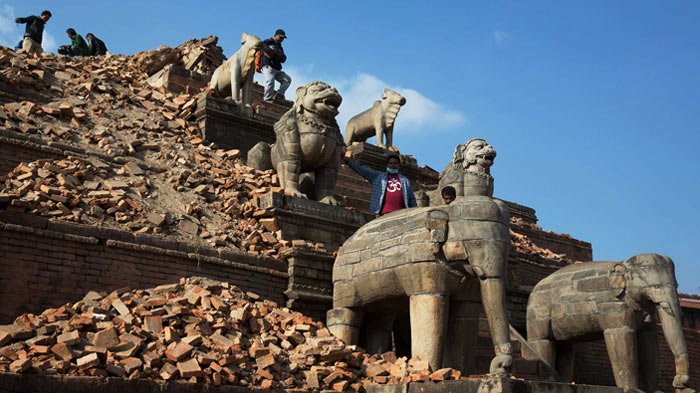 Tourists ascended Nyatapola temple of Durbar Square in Bhaktapur City
Overall, Three Durbar Squares in Kathmandu, Patan City and Bhaktapur respectively suffered tremendous damage. While the Durbar Square in Bhaktapur City reopened to public on Jun, 15, 2015.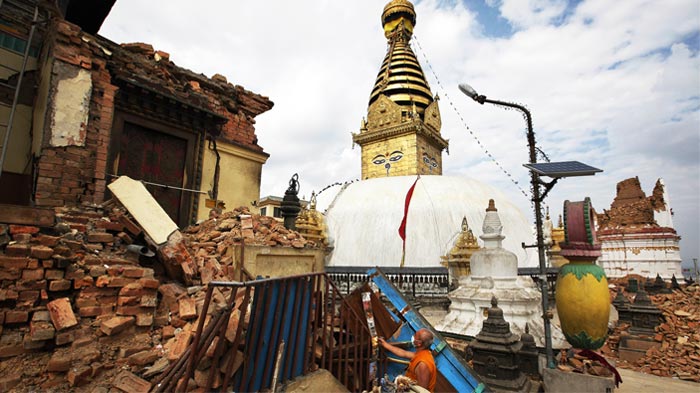 Swayambhunath suffered catastrophic damage with the central white stupa stay intact.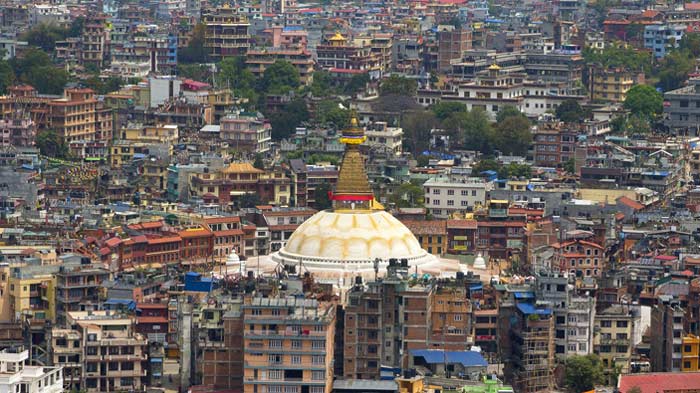 Boudhanath stupa was barely affected by the earthquake.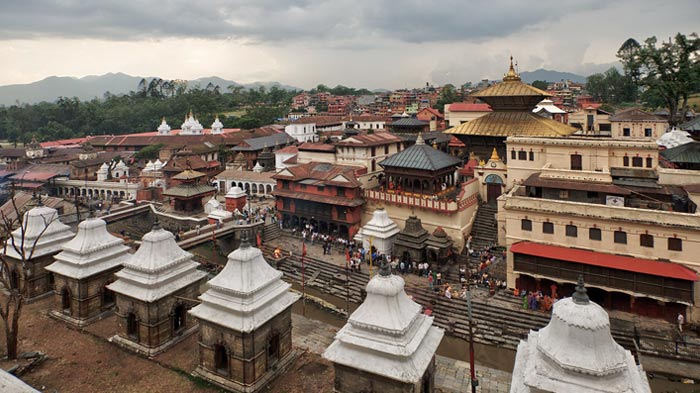 Pashupatinath Temple remained intact and survived from 7.9-magnitude earthquake.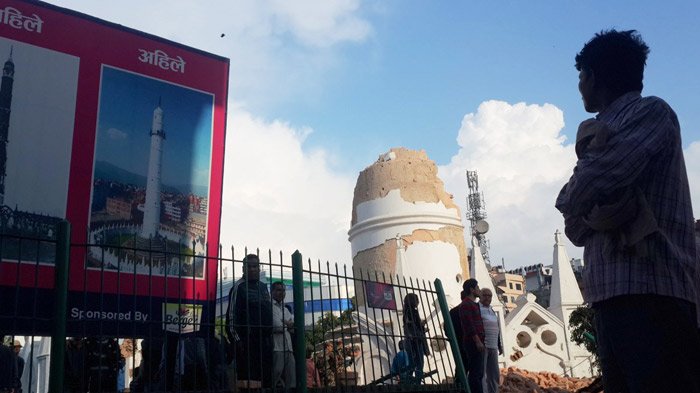 Unfortunately, Dharhara tower was collapsed and killed many visitors as it fell.
Current life of Nepalese
Shortly after the natural disaster, Nepalese people together with international disaster-relief efforts were busy involving in the rescuing the victims and rebuilding their community. Now the optimistic Nepalese's life was back to track and kept moving forward.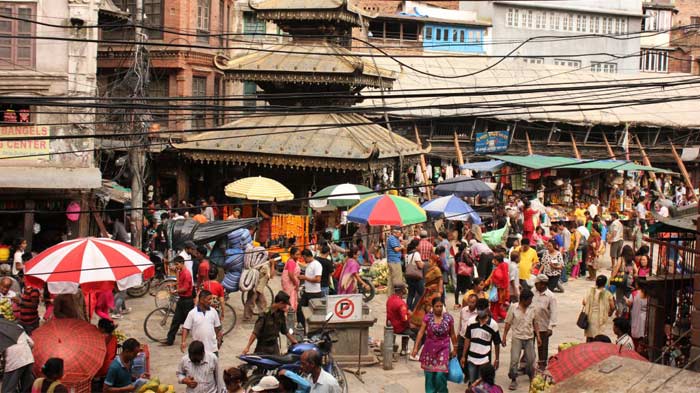 Ason,on of the oldest neighbors in Kathmandu, became alive again with bustling crowds.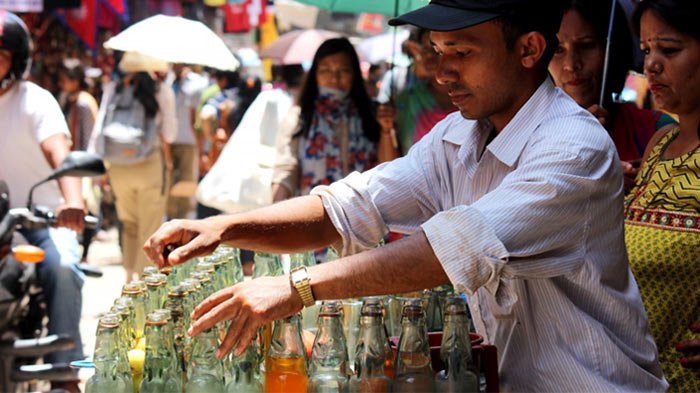 A street vendor is selling chilly soda to passerby in the local market.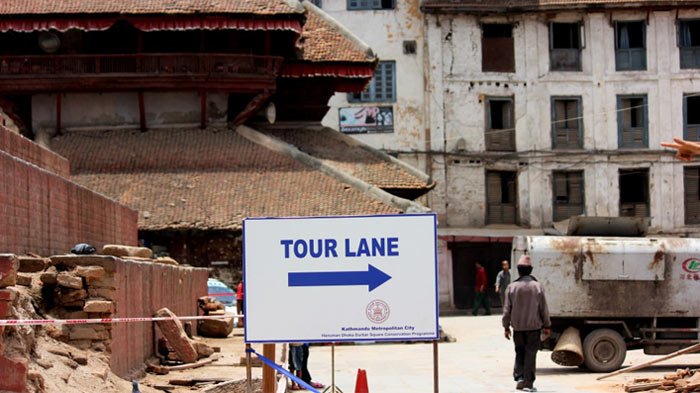 A sign signals the steady recovery of tourism in Durbar Square of Bhaktapur City.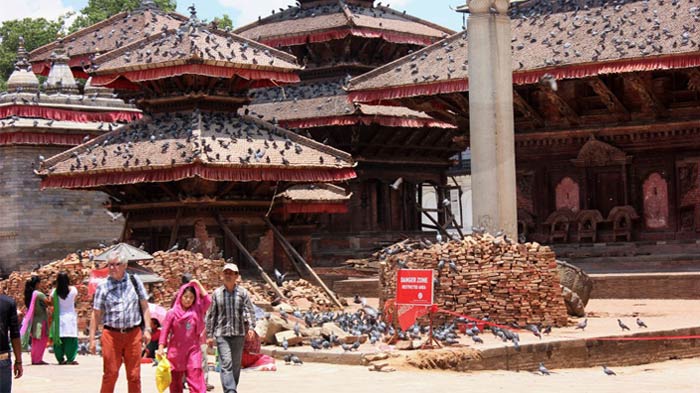 Tourists revisit the Durbar Square in Kathmandu after the tragic earthquake.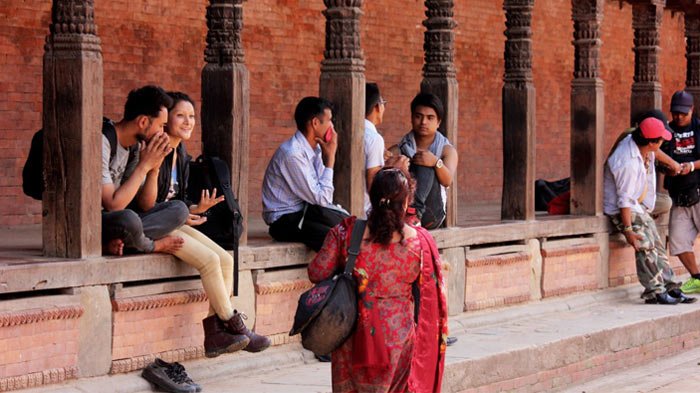 Nepalese enjoy a peaceful afternoon.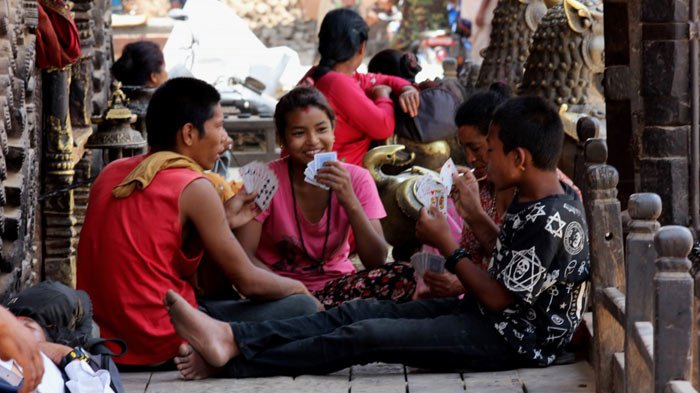 Locals are having their favourite pastime-playing poker.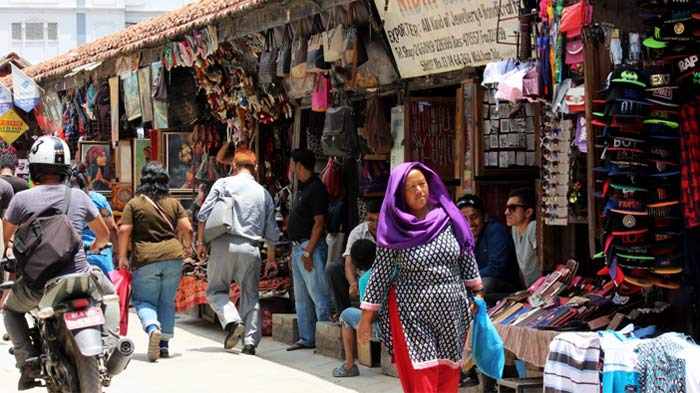 Souvenir shops reopen and are ready to receive upcoming tourists.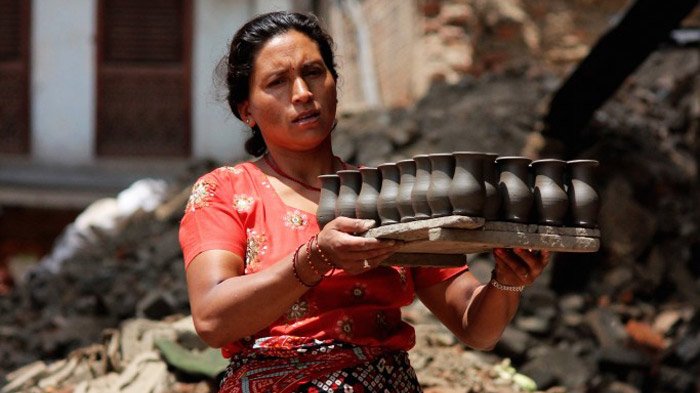 A pottery maker is carrrying newly-made jars around collapsed buildings.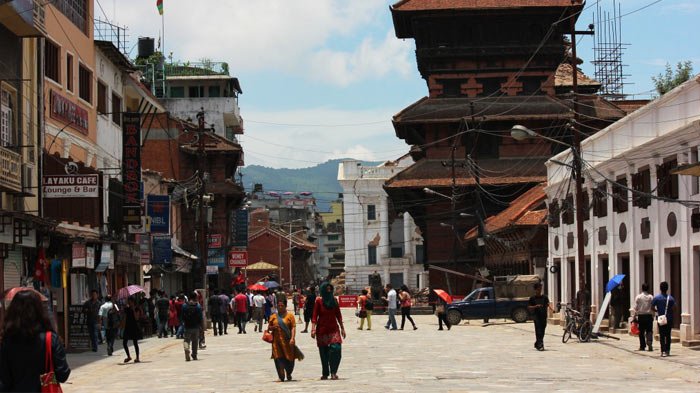 The road to Durbar Square in Kathmandu resumed its usual bustling scene.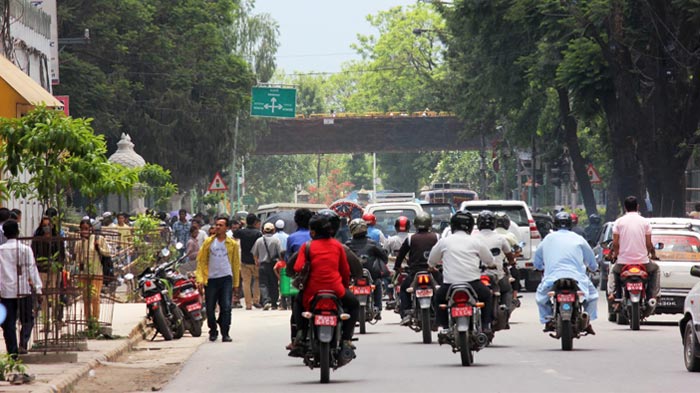 The city of Kathmandu got back on track with busy traffic.
Finally, As to the safety of travel in Nepal after the earthquake, Tibet Vista had an exclusive interview with Mr. Ram Pd. Silwal, the president of Friendship Nepal Travel Agency,asking him about disaster relief efforts in Nepal and current recovery situation of Nepalese tourism. check the vid and find out more.