How to Avoid Altitude Sickness, Advice from Doctor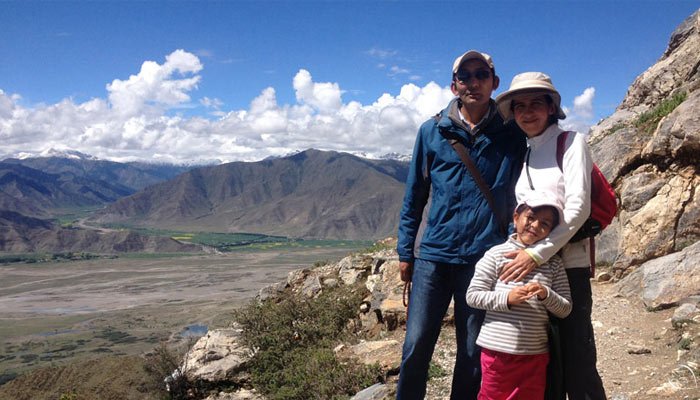 The manager Mr.Lotso of Tibettravel.Org visited Doctor Wu who is working for the Tibet Military Head Hospital, Mountain Sickness Department, in early August 2011 for how to avoid suffering from Altitude sickness. As the peak season of Tibet tourism is coming, more and more tourists are longing to travel to the mysterious highland. Meanwhile, they are worried about the altitude sickness and even some of them have suffered from it when they are in Tibet, Mr.Wu advised that tourists to Tibet should have a scientific and better understanding of the disease before they go.
Altitude sickness, also known as acute high altitude disease (AHAD) is a common physiological reaction caused by acute exposure to low oxygen content, low air pressure and dry weather when people getting up to a place with a certain altitude.
Acute altitude reaction usually occurs within hours or days after a person goes up to a highland above 2,700 meters above sea level from a region with a lower altitude. Most visitors to Tibet will suffer from at least some symptoms which will generally disappear through acclimatization in several hours to several days.
Most the travelers will have some sight symptoms such as headache, feeling heart beating fast, shortness of breath, lack of appetite, thirsty, dizziness, fatigue or weakness, hard to fall a sleep etc. after 1 or 2 days acclimation, they can adopt to local environment and these symptoms will disappear. So 2-3 days acclimation is very important for travelers who plan to travel from Lhasa to other higher places in Tibet.
If visitors still feel uncomfortable after 2 or 3 days, it is better not go to higher place and go to hospital to see a doctor.
However, Mr.Wu point out that human bodies have a very magic capability of acclimation. Therefore, altitude sickness is not that scary.
Prevention:
To prevent the occurrence of altitude sickness, visitors should have a proper rest and avoid strenuous activities days before they go to Tibet. After getting off the plane, they should not try to carry heavy things, run or outdoor activities.
Visitors (with a severe cold, a high fever, acute or chronic pulmonary diseases, severe cardiovascular diseases), women in late pregnant and kids under three years old should avoid traveling to regions with a high altitude.
Do not smoke and drink when acclimating.
Do not take shower at the first two days to avoid catch cold.
Mr. Wu also pointed out that it is not exactly true that taking atrain to Tibet can reduce the impact of altitude sickness for the train is pressurized, with oxygen pumped in; therefore the train is like that travelling at low altitudes, and you will only feel the affect of altitude when you arrive in Lhasa. He has received many patients suffering from high altitude sickness eventravelling to Tibet by train.
Treatment:
Proper rest and oxygen aspirating can both help relieve altitude sickness. If a patient does not show any sign of improvements after three to four hours, he/she should go to a hospital for medical treatment.