Ultimate Guide to Everest Base Camp Tour for Kids
Located on the border between Nepal and China's Tibet Autonomous Region, Mount Everest, the highest mountain in the world, attracts millions of tourists every year. It is not only the top destination for some single adult travelers, but also a fantastic place for families to make a lifetime memory. Possibly the single most popular attraction on the plateau, this massive mountain sparks dreams of adventure and excitement in the minds of kids, and can be a great place to take them to learn more about the mountain itself, as well as the culture and people of the land in which it lies.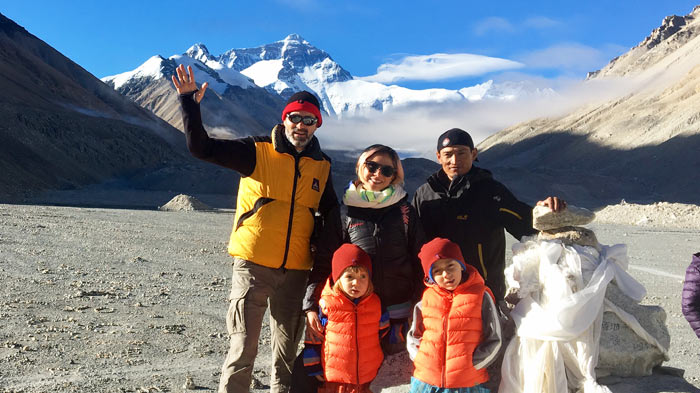 EBC tour for Kids
While a trip to Mount Everest's stunning base camp (EBC) is a great way for kids to learn more about the mountain, the landscape, and the people, it is important to follow a few simple guidelines to ensure the safety of your kids whilst traveling in Tibet. At extreme high altitudes, the Tibetan plateau has its concerns for family travel, not the least being the altitude itself, and we can guide you on how best to enjoy taking your kids to the world's highest mountain, on the Roof of the World.
Is It Safe for a Family Visit with Kids to EBC in Tibet?
While it is not actually dangerous for kids to travel in Tibet to EBC, there are some concerns over the effects of altitude sickness when traveling to the extreme altitude of the base camp. There is always a risk of altitude sickness for people traveling to EBC, as it sits at an altitude of around 5,200 meters (17,060 feet). For young kids, this can actually be more of a concern, especially if they are still young enough to not be able to understand what is happening to them when the feel the symptoms of altitude sickness.
That's not to say you cannot bring your kids to EBC at all. It just means that you need to keep a watchful eye on them at all times and know what signs to look for with altitude sickness, so that you can prepare and be ready for any instance that occurs.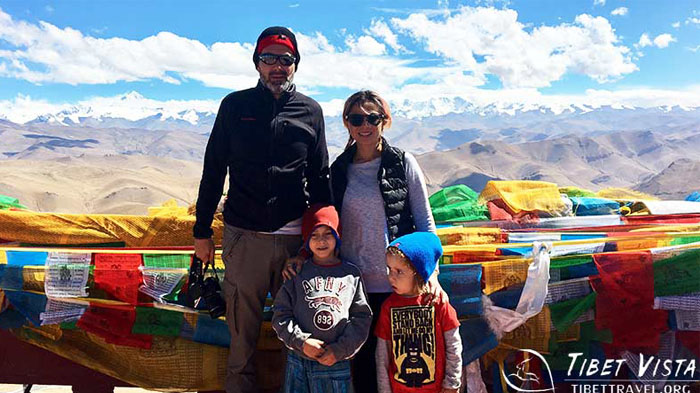 Enjoying the imposing Mt.Everest from Gawula Pass
In 2017, our youngest ever clients came to Tibet to visit EBC with their parents, and had a great time, exploring the Tibetan capital, Lake Yamdrok, Shigatse, and EBC itself.
At just 4 and 6, these two brave children were amazed at the astounding sights of the plateau, and thanks to our well-designed itineraries, expert advisors, and very professional guide, Keldor, were able to fully enjoy the trip to visit the world's highest mountain.
Ideally, kids should be around 5-6 years old before considering a trip to Tibet, as the higher altitude can present a problem in children that cannot express properly how they feel when altitude sickness strikes. This can sometimes cause problems, as you may not be able to treat the symptoms properly without knowing exactly how they feel. But if your kids are articulate already, and you know that they can let you know how they feel, then there is no reason why a child as young as four or five should not come to Tibet to visit EBC.
What Parents Should Know for EBC Tour with Kids?
For any family holiday, there are guidelines on what the parents should know when traveling, and Tibet is no different. In fact, because of its unique position on the roof of the world, it is more important for parents to have an understanding of the plateau region before traveling there with kids.
Decide the Best Time for EBC Visit for Kids
Knowing the best time to visit Tibet is one of the most important factors in deciding when to come. Tibet has a very unique weather and climate, and while it is a four-season region, it also experiences the southwest and northeast monsoons, so the weather is not at all typical. Winters can be cold, and are not really ideal, though the kids may love the snow more. However, the best time to come when you have small kids is normally from around mid-May to the middle of October. Summer, from June to September, is the monsoon season in Tibet, and while monsoon usually means rainy, on the high plateau, there is very little rain except in the eastern area of the region.
Summer, and the few months either side, are renowned as better times to travel also because there is more oxygen during the summer months. At higher altitudes, the air becomes thinner, but with the rains producing more natural plant growth, the oxygen in the air becomes richer for a short period. All plants use photosynthesis to convert carbon dioxide and water into oxygen, and in Tibet, this happens much more when the rains promote faster and stronger growth of the plants on the plateau. Which makes summer a time when the risk of altitude sickness is greatly reduced.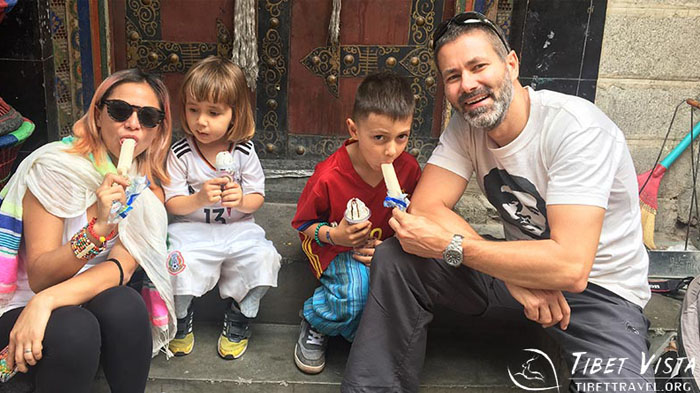 Summer, is one of the best seasons to Visit Tibet for kids
Choose the Best Means to reach Tibet for Kids
You have two ways of getting to Tibet, by flight or by train, and both have their pros and cons when it comes to traveling with kids. Flights can be faster, and all kids love to go on an airplane, so the excitement of flying can be a bonus. However, there is no chance to acclimatize at a lower altitude on the way to the plateau, so acclimatization time for the kids when you reach Lhasa may turn out to be a little longer.
Trains are a great way to travel to Tibet, and are an adventure unto themselves, with plenty of sights to see out of the window as you steam down over the vast Tibetan plateau. Moreover, taking the train is much more cost-effective, as the tickets are a lot cheaper than flights from the same city to Lhasa. On the down-side, trains to Tibet can be long and arduous journeys for kids, and it is often better to take the shorter routes for the Tibet trains, such as departing from Xining, the closest departure city to Lhasa, Lanzhou, Chongqing, or Chengdu.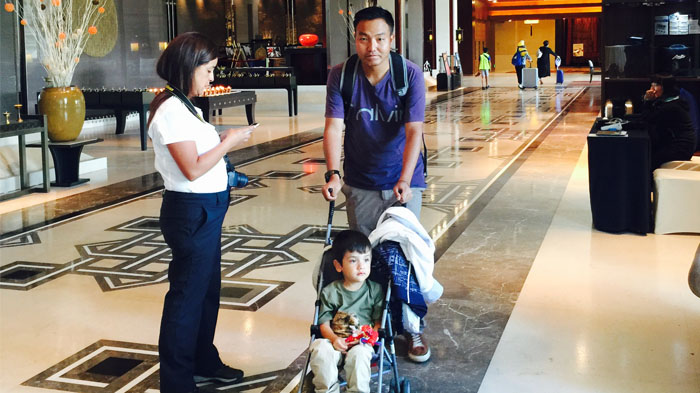 Choose the best means to reach Tibet for Kids is very necessary
If you do travel by train to Tibet, it is a good idea to have plenty of things for the kids to do to keep them occupied. Not all of the journey by train has something amazing and unusual to see out of the windows, so books, games, and apps on your mobile device can help to keep them from getting bored on the long journeys.
Keep a Close Eye on the Kids Moods for Signs
While an adult can often express what they are feeling as they adapt to the higher altitude of the plateau, small kids usually do not have the vocabulary or understanding to be able to explain fully how they are feeling. You will need to keep a close eye on them as you get up to the higher altitudes of the Tibetan plateau, and changes in their natural moods and behaviors are good signs that they are experiencing some effects of altitude sickness as their bodies adjust. It is also important to make sure that they remain well hydrated, do not run around too much, and rest properly whilst acclimatizing to the Tibetan plateau.
Before Leave for Tibet, Consult Doctors or Professionals for Medication Issue
One thing to remember is to always consult your local doctor before traveling to Asian countries with kids, to make sure they not only have the right inoculations against the illnesses that are still prevalent in Asia, but also to make sure that you can take medications with you to treat them in case of altitude sickness or emergency.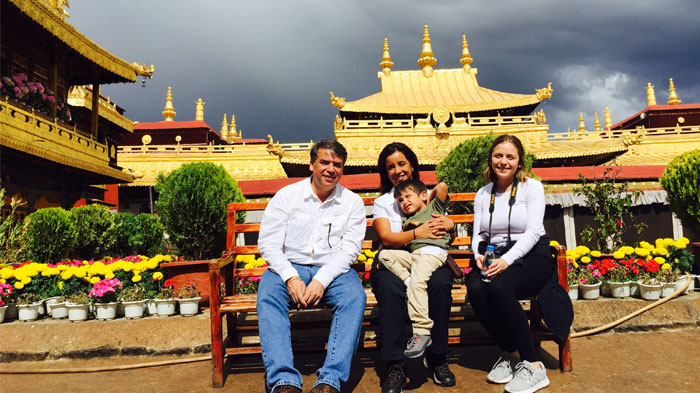 Exploring the ancient holy Jokhang Temple in Lhasa
Diamox is a popular treatment and preventive medicine for altitude sickness for many travelers to Tibet, and while it is always recommended to get your doctor's permission to take it, just in case you may have any strange reactions to the drugs, it is more important to check with a doctor as to whether it can be used for kids. Consult your local doctor regarding the best treatments for altitude sickness and about any daily medications that you or your kids take on a regular basis, as obtaining most prescription medications in China is impossible. Also, you should bring with you any usual medicines that you use for yourselves and your kids for things like diarrhea, colds, flu, headaches, etc.
Preferably, Customizing a Private Tour is the Best Option
Tours to Tibet come in two types, the Small Group Tours and the Private Tours. While a Small Group Tour can help to reduce the cost of the trip by sharing the cost of some of the items within the tour with the remaining members of the group, it is not always suitable for a family trip to Tibet. You will be traveling with other people that you do not know, and a larger group can inhibit the enjoyment of the trip for your kids. A private tour, where it is just you and your family, along with your own private guide and driver, is much more suitable for a family trip to Tibet, as you will be able to go at your own pace, decide on your itinerary in advance without restrictions, and have that perfect family time as you tour around the plateau region.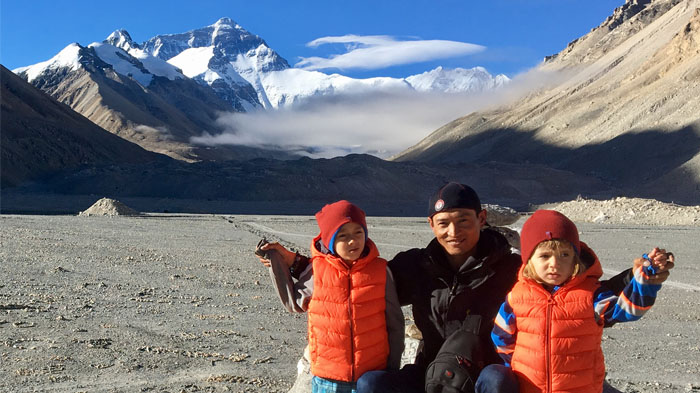 Customizing a private tour is the best option for you kids Tibet tour
Feed Kids Properly on Tibetan Plateau
Diet is extremely important for kids on the Tibetan plateau, and maintaining a healthy diet and proper hydration can help not only to reduce the symptoms of altitude sickness, but prevent it from recurring. A healthy diet for your kids depends on what they like to eat, and while the basic Tibetan diet of vegetables, noodles, mutton or yak meat, and tsampa are fine for adults and locals, you may need to bring some foods with you for your kids. Besides, not all kids will like the food of the plateau, and we all know how picky kids can get with food they do not know.
If you have concerns about what to give your kids to eat in Tibet, in Lhasa and Shigatse, you should have no problems, as you can find restaurants that provide western foods, as well as Sichuan cuisine and often Indian and Nepalese cuisines as well. For travel to EBC, however, you will not be able to find such foods, and you will need to bring packet and dried food with you for the kids to eat to make sure their diet is healthy and they can eat things they like.
Most Importantly, Find a Reputable Tibet Travel Agency
Your trip to Tibet as a family is an important event for both you and the kids, and you should make sure that you book your tour with a reliable and reputable travel agency that is registered as a Tibet tour operator. Independent travel is not permitted on the plateau region, and you must book a pre-arranged tour in order to travel here.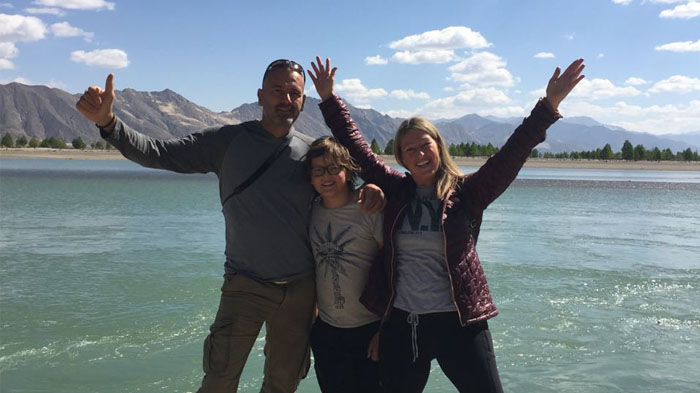 Enjoying a family Tibet tour with Tibet Vista is a best choice
A good reputable travel agency can offer things that can not only make your trip extra special, but can also ensure that your tour of the plateau with your kids is well-planned, has adequate equipment for your needs on the plateau, and puts the safety of you and your kids first. As one of the leading Tibet tour operators in China, we can offer you an experienced guide (usually a parent themselves) that can help with managing your kids as well, a wide range of resources and support for the entire trip, a dedicated customer service manager that can be contacted 24/7, and all the facilities you need. We can also help with booking hotels and train or flight tickets to Tibet, and can offer flexibility for private tours if you decide on an itinerary change mid-tour.
Conclusion
A trip to Tibet with kids need not be a major planning nightmare, and with our expert advisors and our years of experience of bringing families with small kids to the plateau, we can make sure that your trip in Tibet goes without a hitch. By remembering to follow a few simple guidelines, your trip can be as exciting for you as it is for the kids, and you can really enjoy your amazing lifetime tour to the Roof of the World.
Live Photos and Videos from Tibet Everest Tour for Family with Kids
Videos from Tibet Everest tour for family with kids
Video about Tibet Tour with kids
Video about Everest Base Camp Tour with kids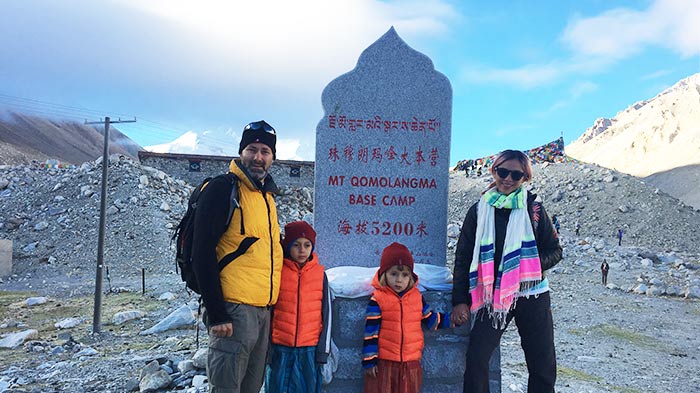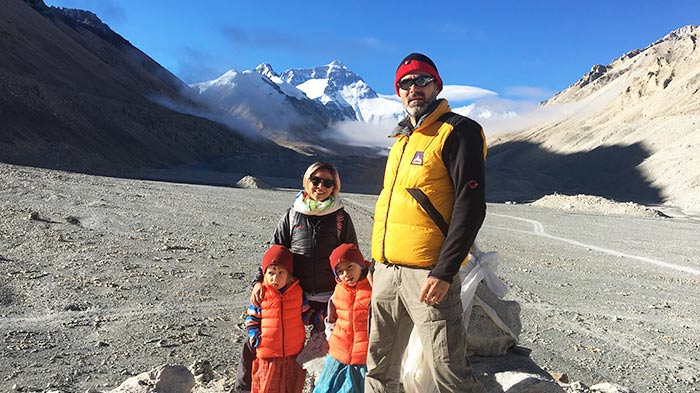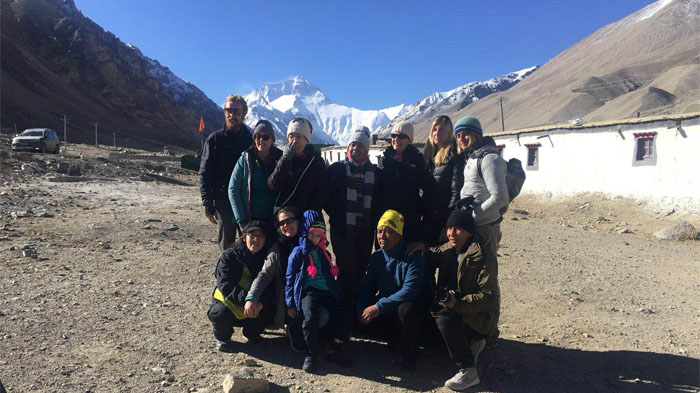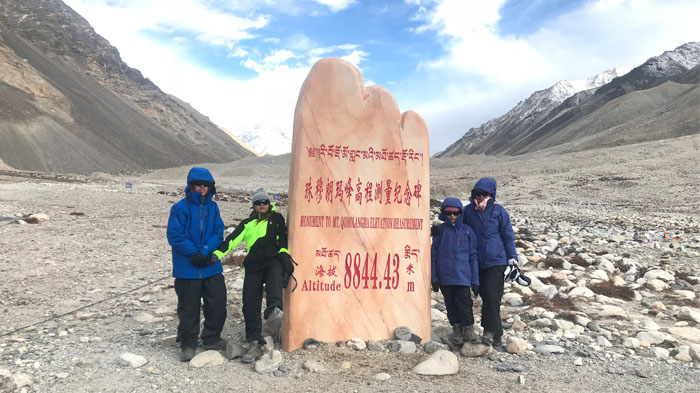 Recommended Everest Base Camp Tour Packages