Can I Travel to Tibet?
On the highest plateau in the world, at the western end of China, lies the ancient land of Tibet. Once a mystical land of Buddhism and mythology, isolated from the world for centuries, Tibet is now an opened region and a popular destination for tourists. Since it was first opened to tourism in 1984, the region has grown in its tourist industry, and is now one of the top destinations in Asia for western tourists. Nationals of every country in the world with Tibet travel permits can make the journey to the roof of the world. There are generally four concerns that are most voiced about travel to Tibet. With so many restrictions on travel within the region, these questions come up often, and can be easily answered.
Is the Tibet Travel Permit Available for Me?
One of the most frequently asked questions about travel to Tibet is whether they can get the Tibet Travel Permit (TTP). Currently, there is only one country in the world that is restricted in getting a permit to travel to Tibet. Norway currently has restrictions on travel to Tibet, although this is expected to change within 2018 to allow them to travel as well. Once that has been approved and policy allows Norwegian travelers to enter Tibet, the rules will be the same for them as for everyone else.
Latest Update (8,March 2018): According to the latest travel policy, now Tibet Permit is readily available to Norwegian citizens.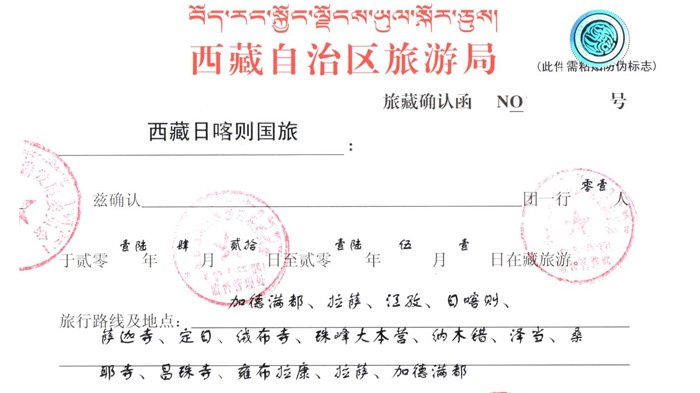 Tibet Travel Permit
Until recently, Bhutanese people could not travel to Tibet, either. However, with the improvement of relations between China and Bhutan, 2017 saw the first Bhutanese travelers entering Tibet for tours of this beautiful region. There are no direct flights from Bhutan to Tibet, so travelers must enter through China or Nepal to get to Lhasa. For everyone else in the world, there is no restriction on travel to Tibet, and the applications for Tibet Travel Permits are issued without any problems.
Applying for the Tibet Travel Permit is relatively simple, and can be done with ease. The first step towards getting your Tibet Travel Permit is to get in touch with a tour operator such as Tibet Vista, who have been running tours to Tibet since 1984. Once you have discussed your requirements and decided on your tour package, then you can book your tour and your tour operator will make the application for the Tibet Travel Permit on your behalf.
Permits to travel in Tibet cannot be obtained by individuals, and can only be applied for through a registered Tibet tour operator from the Tibet Tourism Bureau in Lhasa. The permit application requires photocopies of your passport and Chinese Entry Visa, which will be used for obtaining the permit. Once obtained, the tour operator will send the permit to your hotel in China ready for your journey to the roof of the world.
For those entering through Nepal, the Tibet Travel Permit is still applied for by the tour operator, although it does not require a Chinese Entry Visa for the application. Since travelers entering through Nepal have a Group Tourist Visa instead of the normal tourist visa for China, the permit is issued prior to getting the visa, which is obtained through the tour operator once you arrive in Kathmandu, on your behalf.
Your Physical Condition
Physical condition is something people believe is a deciding factor in travel to Tibet. While you should be able to walk around and be relatively fit, there is no need to be in the peak of physical health, and many people coming to Tibet are ordinary travelers who are not perfect specimens of fitness.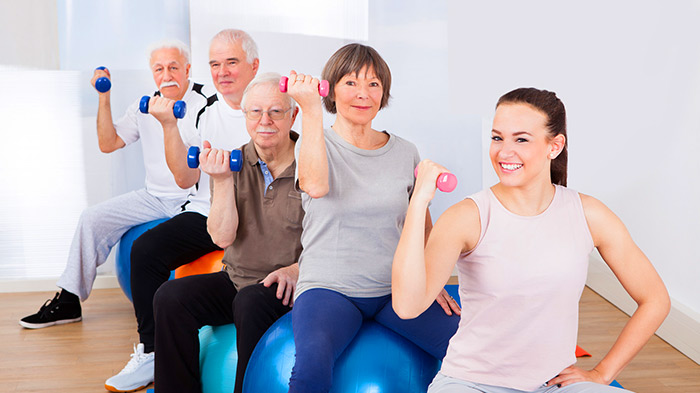 Physical health is quite important when you travel in Tibet
Fitness is relative in Tibet, and while there is indeed some physical exertion involved just being in the higher altitude of the plateau, it is more important to be healthy when visiting the region. Health is a major concern in regard to altitude sickness. While there is no knowing who will get it and who will not, having an illness such as a cold or flu can increase the risk of altitude sickness dramatically. It is one of the reasons that travelers are advised not to wash their hair for the first day or two, as wet hair in the cold climate can cause colds, especially if you are not yet acclimatized.
Trekking in Tibet or Mountain Everest climbing does require a good degree of physical fitness, and if you are planning a trek in the region it is a good idea to maintain a training schedule for several months before traveling if you have never been trekking in high altitudes before. Trekking along some of the routes in Tibet is arduous and exhausting, and a good level of fitness is required at high altitudes.
Your Age
While it might be considered an unsuitable location for older travelers and children, Tibet has actually seen both over the years, with Tibet Vista having kids as young as four and the oldest traveler ever to tour the region, who was 82 years old and even traveled to Everest Base Camp, at an altitude of 5,200 meters.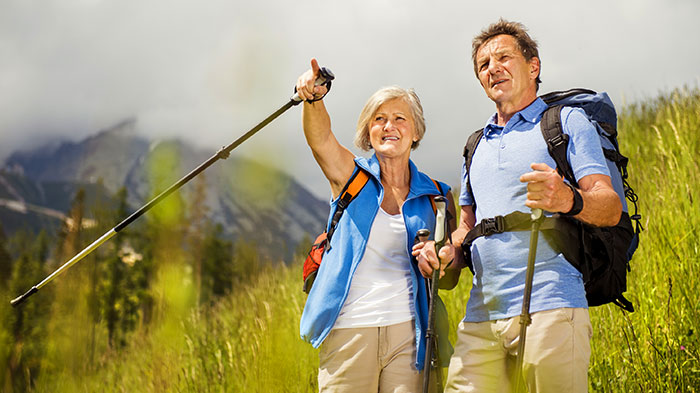 There is no strict restriction on age when traveling to the region
Age is just a number in Tibet, and there is no restriction on age when traveling to the region. As long as you are physically fit enough to manage to get around unaided (or with crutches, stick or wheelchair), then there is nothing stopping you from taking a tour of Tibet. Tibet tours are all in private vehicles with a driver and tour guide, and while there is some fair amount of walking involved to get to places like the Potala Palace (up 300 meters of steps to get to the top), or to walk around the kora of the Jokhang Temple, these are things that can be done at your pace, and do not require you to be a young and fit person to achieve them.
However, it is not advisable to bring small children under four, especially babies, to the plateau. the risks of altitude sickness are higher in very small and young children, and with babies there is an even greater risk. Add to that the fact that a baby cannot tell you how they are feeling, and often young children cannot properly describe the symptoms of altitude sickness they are having, then it can be very hard to know if they are being affected or not. To be safe, it is best to leave a Tibet visit with kids until they are at least 5 or 6 years old.
Safety in Tibet and Can I Travel Individually?
Overall, Tibet is a safe place, with very little in the way of crime. While petty and even violent crime does occur at times, majority of the crimes in Tibet are minor offenses of pick pocketing and bag snatching. And while tourists are often the targets of these opportunists, careful precautions to prevent pickpockets can ensure that you will not become a victim. Try to avoid being out too late at night, and avoid walking alone down dark alleys in unfamiliar streets. Foreign tourists have a guide for the duration of their tours, and it is useful to have the guide with you when wandering around in the evenings, especially since they can help with the locals in bargaining and local history and culture.
Keep valuables out of sight, and never wander around with your smartphone in your hand sending text messages or checking Facebook. ATM crime is on the increase in Lhasa, with an increasing number of ATMs being installed for foreign travelers. There are a few ATM scams that are still used in Tibet, which are outdated in the western world, but which would not be expected anymore, so still work there. If you need to use an ATM, stay away from street-facing machines, and choose those in more secure areas such as bank lobbies and shopping centers. Vigilance is the best way to avoid being robbed, so be aware, and stay safe.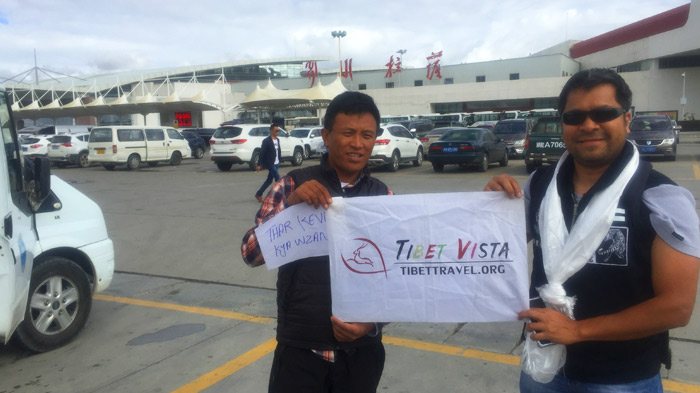 Independent travel in Tibet is not permitted without a guide, private vehicle, and driver
Independent travel in Tibet is not permitted without a guide, private vehicle, and driver. However, if you have these from a reputable and registered tour operator such as Tibet Vista, then you can, technically travel individually, just not independently. However, this is a very expensive way to travel, since you will be paying for the full cost of the driver, vehicle, fuel, and guide for the whole trip.
One of the most popular ways to travel in Tibet recently is with an organized group tour. Group tours from Tibet Vista are available for any size group of people expected in your party, or you can join a pre-arranged group tour that is organized by the tour operator, where you can join other people who want to travel as a group through Tibet. These join-in tours are not only a good way to save money on the cost of the tour, but are a great way to meet and get to know new people, often from many different countries, who share the same interests in Tibet as you. Saving-wise, you will share the cost of the driver, guide, vehicle, and fuel with the other members of the tour, making your costs less, and can join one of Tibet Vista's join-in tours that cover all kinds of different tour itineraries across the region.