FAQs about Tibet Train Trip
The attendant is helping the passenger to turn on the TV.
1. Do attendants on Tibet Train speak English?
Although not all conductors can speak fluent English, some of them can speak some basic English. If you have some troubles of communication, please seek help of other passengers, or contact Tibet Vista's travel consultatnt to help you out.
2. Is there private bathroom or sink place in the train?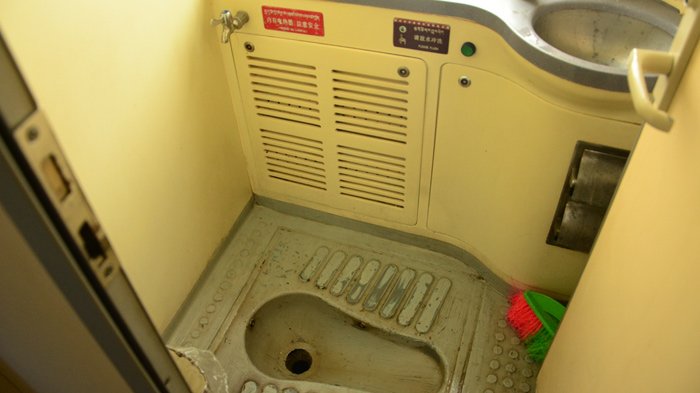 Chinese style toilet in the train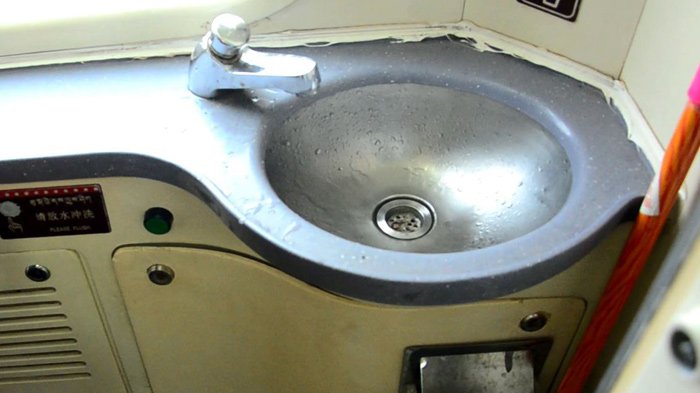 sink inside the toilet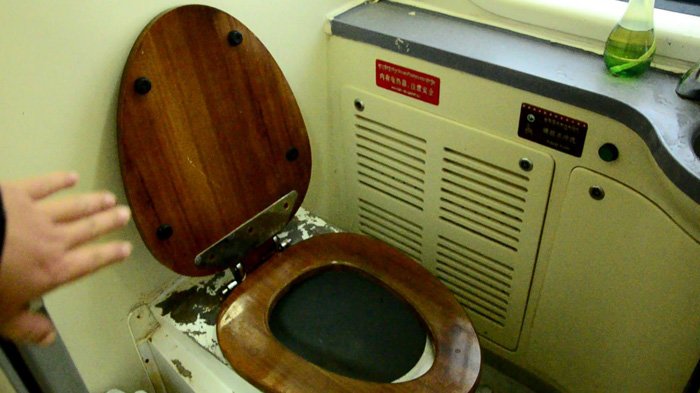 Western style toilet in the train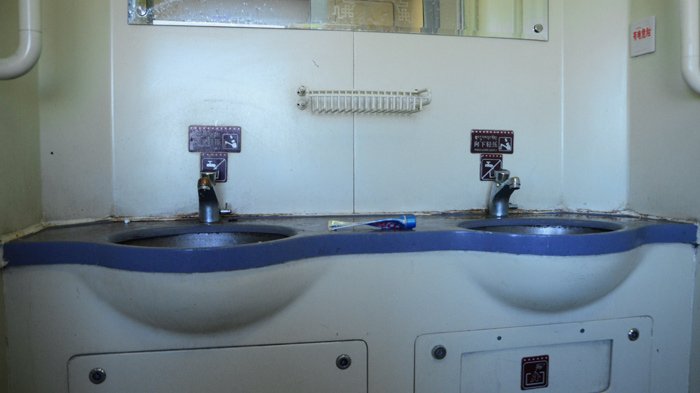 Public sink area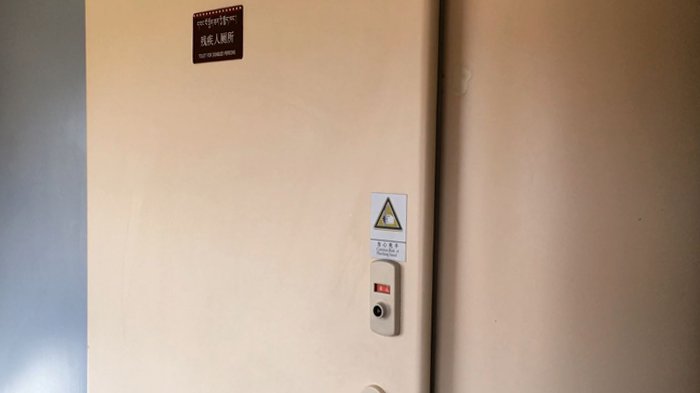 Bathroom for the disabled
There is no private bathroom, but 2 kinds of bathrooms (one is the Chinese style toilet, and the other is western style toilet) and 1 public sink area are equipped in each carriage. That means dozens of passenger will share them. But it is not biggie, because they are often cleaned by train staff.There is no toilet paper offered. Besides, tailor-made toilet for the disabled is also available.
3. Can I take shower in the train?
No place to shower on the train, so please have a bath before you board the train, because at the first two days you are in Lhasa, tour guides will tell you not to taking shower to avoid catching cold. So, there will be 3 or 4 days you can not take shower.
Waster dispenser near sink area provides 24 hours hot water supply.
4. Is there internet access on Tibet Train?
There is no internet access on the train.
5. Is mobile phone accessible on Tibet Train?
With the development of technology, China Unicom and China Mobile, two major telecom companies in China, can allow your mobile phones to work well throughout the majority of the train journey.
6. Are there any entertainment facilities on the train?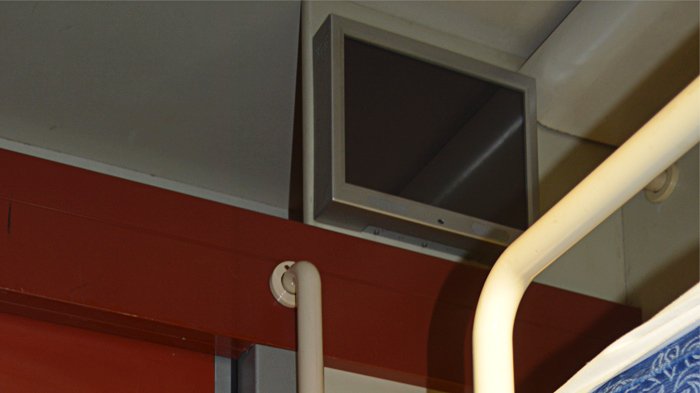 TV inside the cabin of a soft sleeper
Basically, there is not so much entertaining facilities in the train except TV hanging inside the soft sleeper cabin. And enjoying the window view of Qinghai-Tibet plateau would be a huge part of your pastime aboard. One suggestion is to bring a novel or Tibet Travel Guide to read during the train journey. Another great option is to download nice music into your phone or bring poker and some snack or fruit to eat.
7. Are there electric outlets on the train?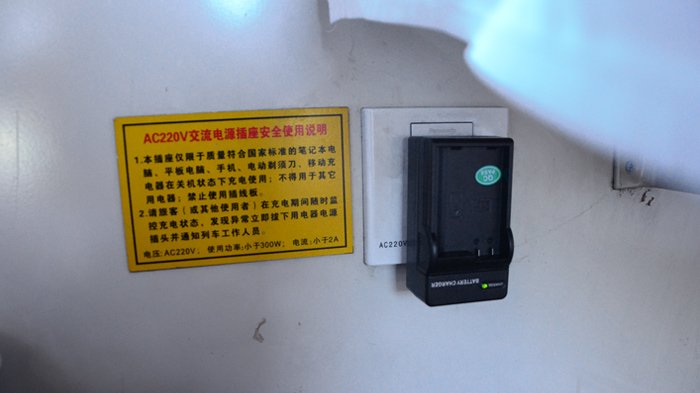 battery recharge facility in the train
Yes, you may recharge your mobile phone, camera, and use laptop computer, etc.
8. Is hot water available on the train?
Each carriage of Tibet train is equipped with hot water dispenser( available 24 hours) , you can get boiling water from this supplier, but please be careful to avoid being hurt by the boiling water as the train shakes slightly during its operation.
9. Is Tibet Train punctual?
Because of the special geographic environment where Qinghai Tibet railway constructed, Safe driving of Tibet Train is under strictly control. The train is required to arrive each stop over train station enroute on time, so Tibet train seldom delays.
10. How to book Qinghai-Tibet train during peak travel season in China?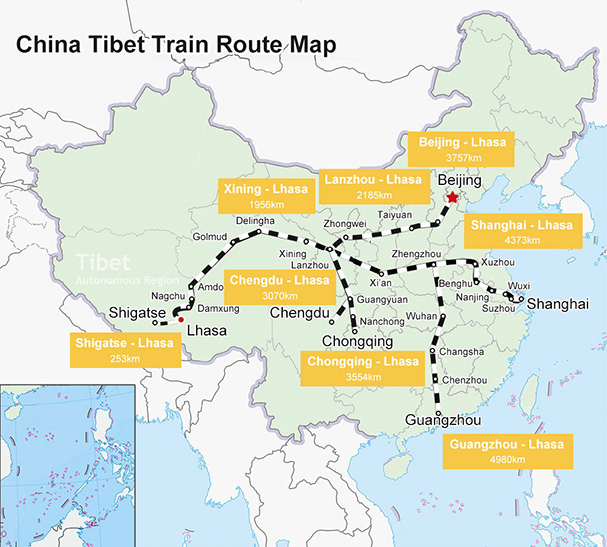 All train routes to Lhasa in China
The travel rush via train often takes place during important traditional Chinese festival (like 10 days before or after Spring Festival or summer and winter holiday for nationwide Chinese students). During this particular time, some hot train routes like Beijing-Lhasa, Shanghai-Lhasa train ticket will be extremely difficult to book. Therefore, a good solution is to use both flight and train. For example, you can fly from Beijing to Xining and later take Xining-Lhasa train to Tibet, which is a fairly flexible and workable way to Tibet during peak travel season.
11. What can I do if I have altitude sickness in the train?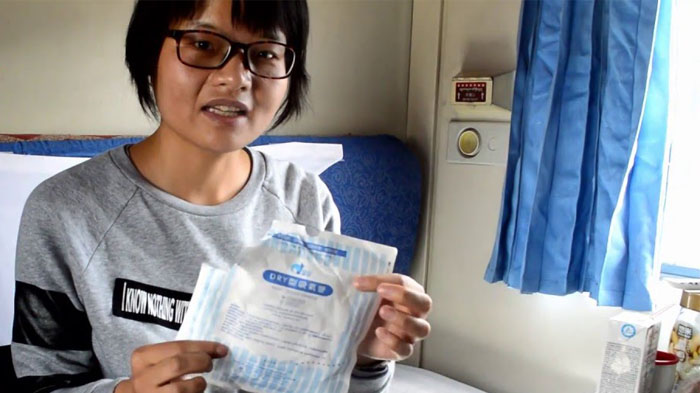 Oxygen tube you can get from the conductor.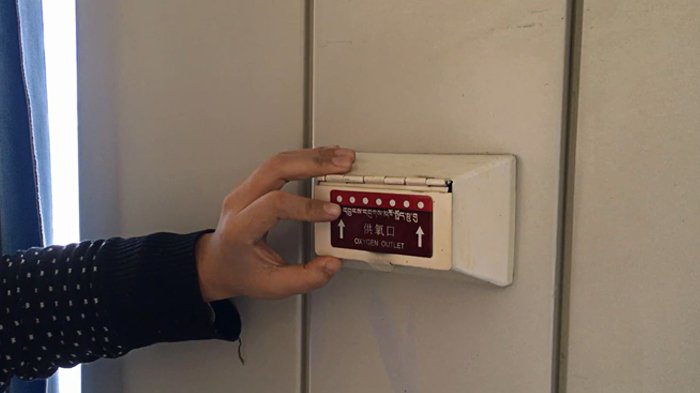 Oxygen outlet along the corridor in the tain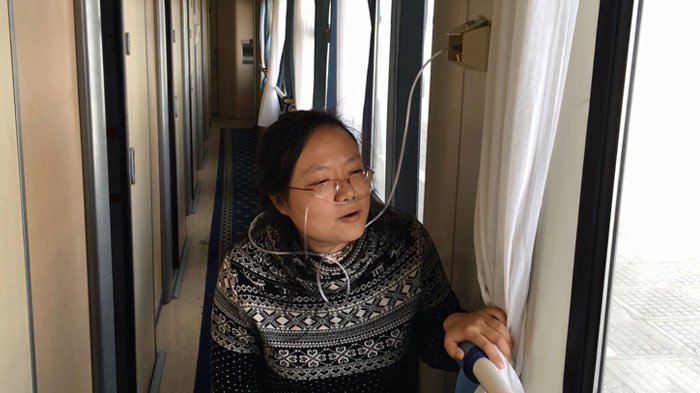 Use oxygen supply system in the train
In fact, choosing to take train to Lhasa is the best way to minimize the side effect of altitude sickness than flying in. However, most of the passengers will have some symptoms of altitude sickness as the train passes Tanggula Mountain Pass( 5,072m railway). The Qinghai-Tibet train is equipped with oxygen supply system to help you ease the headache, shortness of breath, insomnia, dizziness. You can ask the conductor to get oxygen tube to inhale oxygen from oxygen outlet. If you still feel uncomfortable, you can ask help from then conductor and the well-trained staff can give you timely treatment.