Drinking water or hot water supply on Tibet train
In China, there is boiled water supply on each train. Thus, drinking water or hot water supply on Tibet train is also available. You can find a water tank at the connection between each two cars of the Tibet train, but you need to prepare your own cups for drinking water. The boiled water can also be used for preparing instant noodles.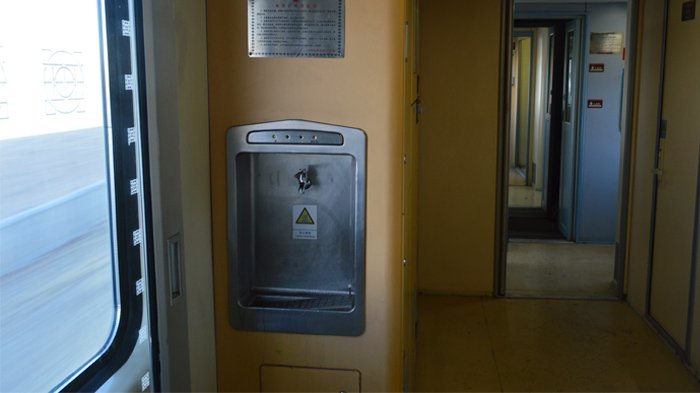 hot water dispenser in the train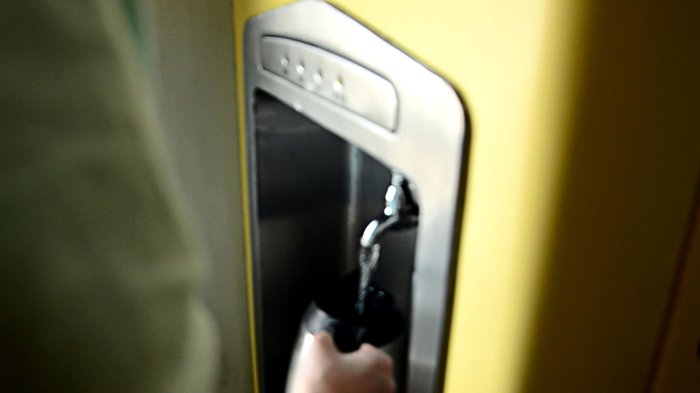 A passenger is getting hot water from the water dispenser.
The drinking water is available for 24 hours. You can get the boiled water by yourself from the water tank, but do be careful to avoid being hurt by the hot water especially when the train is moving. In addition, you can also ask help from the conductors on the Tibet train. The conductors on the Tibet train would offer boiled water for passengers at regular time, generally at 8:00, 12:00 and 18:00 each day. In fact, if you need, they will bring it for you.
Besides, hot water is available at Sink Area on Tibet train for cleaning or washing something, but the hot water at sink area is usually undrinkable.