Dining Car on Tibet Train
Dining is always one of the top concerns for the Tibet train journey. All the Tibet trains are equipped with a dining car. Usually, the general cookhouse is next to the soft sleeper carriage on each Tibet train, and a dining carriage adhere to the cookhouse provides tables and seats, and offers passengers 3 meals a day. You can ask the train attendant to make sure where the dining car is.
The Dining Car on Tibet Train
The dining car on Tibet train is equipped with a bar area and dining area. Besides the ordering service, the bar area also offers tea, coffee, and some bears. The dining area has tidy tables, seats and large glass windows on both sides which allow you to appreciate the spectacular scenery while enjoying your food. Even though the attendant in dining car don't understand English, you can still choose your dish from the picture on the menu or the dishes served on the table.
Video about dining on the Tibet train
The dining car offers 3 meals a day. Breakfast is served from 7:30 am to 8:30 am, lunch is served from 11:30 am to 2:00 pm and supper from around 5:30 pm to 7:30 pm. It offers Chinese and Tibetan dishes and accepts cash payment, Wechat Pay, and Alipay.
For breakfast, you will be served with baozi (steamed stuffed bun), mantou (steamed bun), eggs, porridge, pickles, bread, and milk, which is about 15CNY/serving but with balanced nutrients.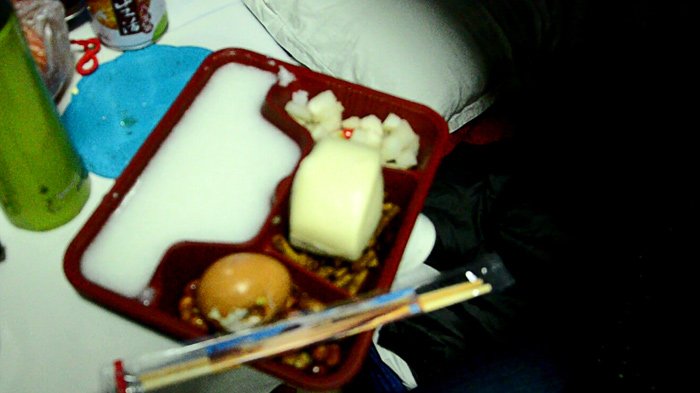 Nutritious breakfast on Tibet train costs about 15 yuan.
For lunch and supper, you will have Chinese and Tibetan style dishes, and noodles. Among all train dishes, there are 55 cold dishes, 8 Tibetan dishes, 32 ordinary dishes, and 8 soup dishes. Reporters say that they witnessed stewed yak with crassulaceae at 25CNY/serving, turnip & carrot yak at 28CNY/serving and Ginseng salad at 18CNY/serving. Those who are in favor of noodles could choose Snow Vegetable Noodle, Beef Noodle, Steak Noodle, etc. Tibetan style dishes are the most popular with passengers.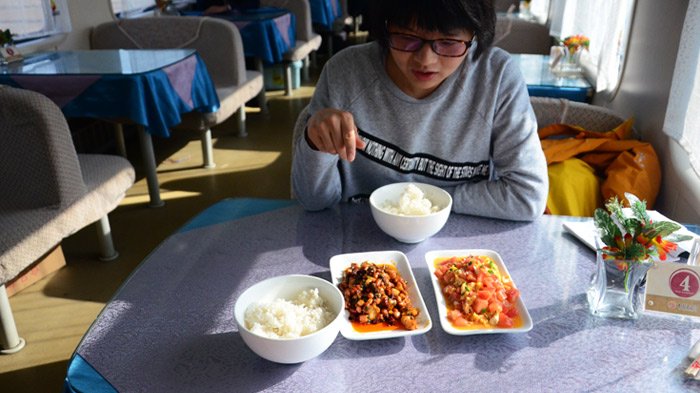 You can order tasty food in the dining carriage.
Boxed-Meal of Tibet Train
At mealtime, since the dining carriage is busy and has limited seats, the train attendants will push the food cart or trolley into every carriage to sell boxed-meal. All the food on the cart is Chinese style, a lunch or supper package including three dishes in Chinese style will cost you about 20 CNY.
At non-mealtime, you can also buy snacks, fruits, and beverages from the trolley pushed in regularly by train attendant. The snacks include biscuits, potato chips, peanuts, nuts, etc. The fruits are sold in a box and include apples, pears, bananas, etc. If you want to sit at the spacious dining car to enjoy the scenery outside, you are kindly required at least to buy a glass of beer or a cup of tea.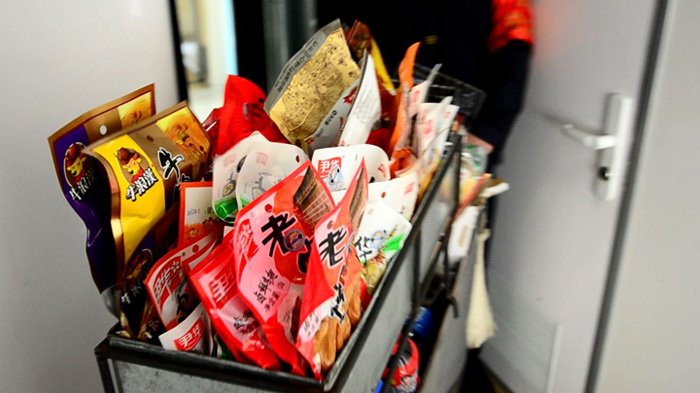 You can buy snacks, drinks, and fruits from the trolley pushed into by train attendant.
Food on the train is about twice as expensive as that in common cities, but the quality is not as good as its price. You can choose to bring your own food and snacks, and get free boiled water from the hot water dispenser at the end of the carriage.
Conclusion
In all, there is no need to worry about what to eat and drink on the Tibet train. The dining carriage and trolley on Tibet train provide you with safe and nutritious Chinese and Tibetan food as well as snacks and drinks. The staff on Tibet train work very hard to offer the first-class service and ensure passengers can enjoy the train travel experience and the breathtaking scenery along Qinghai-Tibet Railway.
Most Popular Tibet Tour Packages