Unlike the physically-demanding cycling journey, the adventurous motorbike tour in Tibet brings you a sheer joy of freedom. Hop on your roaring motorbike and drive past the holiest Buddhist sites and explore the world's highest peak along Himalayas, etc. The action-packed ride across the spine of the world will fulfill your childhood dream.
With offices based in Lhasa, Chengdu and Kathmandu, we offer attentive services and promise you a seamless Tibet motorbike tour from all directions. You may easily handle your travel documents and begin your motorbike adventure from either Kathmandu or Lhasa. Our expertly-designed itineraries help you acclimate to Tibetan Plateau, and savor the authentic Buddhist atmosphere from Lhasa to Kathmandu via EBC or the other way around.
Just be prepared to be greeted by the dazzling sunshine and heaps of warm smile from our passionate Tibetan guides and lovable local Tibetans. Please take your time to pick your favorite Tibet motorbike tour right below.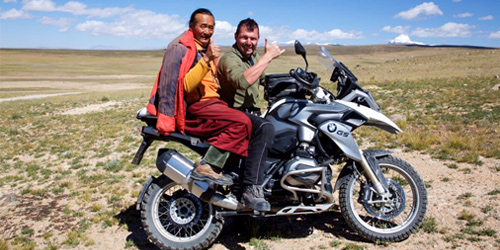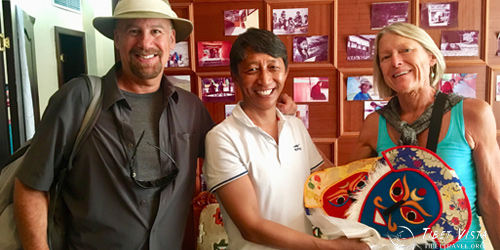 What Makes Us Different?
Well-established travel agency with offices in Chengdu, Lhasa and Kathmandu; Never use third party contractor
One-stop service as to booking for flight, Tibet train, and hotels and travel documents in China, Tibet (TAR), and Nepal
Life-saving gears for EBC and Mt. Kailash travel, such as oxygen supply device, first-aid kit, etc.
Designated customer service manager, 24/7 call service
Dedicated, friendly and seasoned travel guides in China Tibet Nepal
Professional team's support: Support truck, Transportation of MotorBike, Motorbike Rental Serivce, Motorbike Driving Permits and License, and Motorbike Spare Parts, etc.
Most Common Questions about Tibet Motorbike Tour
1. What Travel Documents Do I Need for Tibet Motorbike Tour?
Firstly, If you enter Tibet from other Chinese cities, like Beijing, Shanghai, and Guangzhou, and Chengdu and Xining, etc. you need to get Chinese Visa first and then Tibet Permit is needed to take Tibet train or flight to Lhasa. If you plan to enter Tibet from Kathmandu, in addition to Tibet Permit, you also need China Group Visa. And you need to set aside at least 3 days in Kathmandu to process Group Visa.
Besides, to legally driver your own motorbike in Tibet, you have to get Chinese License Plates and Chinese Driving License. To get these license, it may take one or two days. So a more efficient way is to rent a motorbike in Tibet. And we can offer the rental service for you.
2. When Is the Best Season to Enjoy Motorbike Tour in Tibet?
Other than the monsoon seasons from mid-June to early Sept, Tibet is a motorbike-friendly destination all year around. Overall, the best time to enjoy motorbike tour starts from mid-April to early June and Sept. to early Nov. You can enjoy the crisp air and deep blue sky, particularly for visiting Himalayan Range, esp. the Everest Base Camp.
Travel Tips: March is not available for international tourists to visit Tibet due to the Tibet travel policy. Normally Tibet tour begins from April to mid-Feb next year.
3. Is It Safe to Drive in Tibet?
Well, due to the improvement of road condition, the asphalt road almost dominates the major highway from Lhasa to Kathmandu. You can following the winding roads past turquoise alpine lakes to the entrance of Rongbuk Monastery, which is within walking distance to the tented area of EBC. Meanwhile, you may also drive off the main road for an adrenaline-pumping ride on the vast untouched wilderness and prairies.
A great advice is to follow the gradual ascent to avoid acute altitude. With an average altitude of 4000m, Tibetan Plateau is a great playground to test your lungs and heart. It's vital to follow your Tibetan guides' travel tips and have a good acclimatization before riding your bike for the thrilling ride.
Meanwhile, as a guided tour, we also have staff on another support truck to offer timely help, just in case your bike has flat tire or other mechanical problems. Or you have acute sickness, our well-trained staff will give you time treatment with oxygen bags and other first-aid kits. At EBC, we even have Hyperbaric Oxygen Chamber to guarantee your safety. With your request, a chef will also join the group and make tasty food for you along the way. We suggest you bringing your own repairing parts if you drive your own motorbike.
4. Can I Rent Motorcycle in Tibet? What Type Is Available?
As to the motorbikes, we offer BMW motorcycle for rental in Lhasa. Motorcycle Series are G310 (399RMB daily rental fee), F800(899 RMB daily rental fee), and R1200 (1099RMB daily rental fee) and Adventure(1199RMB daily rental fee). And a back-up truck will logistic supply, oxygen supply and Tibetan guide, etc. will follow you. As a common practice, we will have a test ride to Ganden monastery to see if you can fully acclimatize to the Tibetan plateau while riding the bike.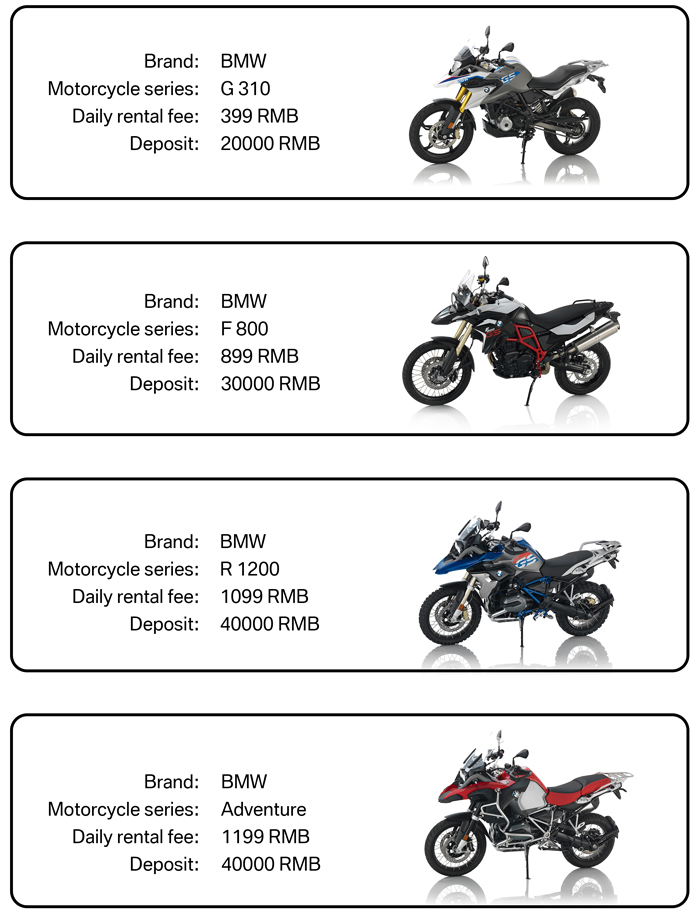 Some of the motorbikes available for rental in Lhasa
Further Read for More Useful Guide to Tibet Motorbike Tour:
Quick Inquiry
Scan the QR code to get 1-on-1 consultation with our travel expert on Wechat.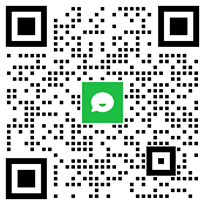 Or, leave your message below to get quick reply via email.
If you are planning to enjoy motorbike tour to Tibet, yet have no ideas of how to sort it out the details, no worries! We would like to hear your tour plan and offer free professional consultancy and viable solutions. Please feel free to contact us.