Journeying west from Shanghai to Lhasa by Tibet train proves to be a once-in-a-lifetime experience. The 47h22min's rollercoaster ride, covering a total of 4373km across 8 provinces, takes you from Shanghai, the financial center of China on its east coast to Lhasa, the spiritual heart on lofty Tibetan Plateau.
Your train (Z164, Shanghai-Lhasa train) departs at 20:08 in Shanghai Railway Station and arrives in Lhasa Railway Station at 19:30 (around 3day's train journey). It's readily available on a daily basis from Monday to Sunday, with its return train (Z166, Lhasa-Shanghai train) leaving from Lhasa at 11:30. As the train travels from Golmud to Lhasa, you get the highlights of the journey. Do grab your camera for the amazing window view of glittering alpine lakes, grazing yaks and snowy peaks, etc.
So, what are you waiting for? Check the top Shanghai Tibet train tours we handpicked below and let us help you secure your Tibet Permit and Tibet train ticket for an eye-opening journey now.
Most Popular Shanghai Tibet Train Tours
Wanna get quintessential experience of Shanghai Tibet train tour and go much beyond? You got it! Below, we offer you the all-time favorite tours from Shanghai to Tibet by train, with flexible and easy visit to other fascinating cities in cities like Xi'an, Chengdu, Chongqing, Beijing, etc. across China. In addition, all the Shanghai Tibet train tour packages include a Tibet train ticket and the Tibet Travel Permit. Sounds cool? So, just take your time to pick your favorite Shanghai and Tibet by train and leave the hassle for us to take great care.
Shanghai Tibet Train Schedule and Timetable
Z164 Shanghai to Lhasa Train Schedule
Shanghai to Lhasa Train Timetable
(Simple Click to Enlarge the Timetable)
Shanghai Lhasa Train Duration: 47h 22m
Frequency: Daily
Shanghai to Lhasa train is one of the most popular train routes to Tibet. Please book your Train ticket as early as possible.
Frequently Asked Questions about Shanghai Tibet Train Tour
a.How to book the Shanghai Tibet train ticket?
Answer: Basically, you have two options: one is to book the Shanghai-Lhasa train ticket online by yourself; the other is via a travel agency. If you can have no language barrier or have a Chinese bank account and know how to use Apps likes Wechat or Alipay in mainland China, you may have a try. However, in reality since traveling from Shanghai to Lhasa is one of the most popular train routes to Lhasa, it's very likely you may end up failing to get the train ticket, esp. during the high season of Tibet travel (April to Oct. and other during other Chinese festivals), because a large number of train tickets have already been reserved by big travel agencies.
So, the best way is to book your Shanghai Tibet tour by train from us, the reliable travel agency. In this case, not only can your train ticket (hard sleeper) be secured but also plan your Tibet tour together. You are free from much hassle. So, Why not?!
b.How can I get my train ticket from you?
Answer: There are two situations. One is that our staff will deliver the train ticket to you in person. The other is that your travel consultant will give you the Train Booking Confirmation No. and you go the ticket office at the railway station for the ticket yourself. In this case, you are expected to arrive at the railway station much earlier (2hours will do.) because long lines occur very often in China. Get to the ticket office and show your train booking confirmation No. and Passport and Tibet Permit (or copies) to get your train ticket.
c.Can I get off the train for sightseeing at Xi'an and board the train again days later?
Answer: Well, if you board the Shanghai-Lhasa train and get off the train before reaching the final destination for a couple of days' sightseeing. Your previous train ticket would become invalid. You need to buy a new train ticket to reboard the train heading to Lhasa.
d.Do I need to be worried about altitude sickness aboard?
Answer: Absolutely not! During the invention and construction of Tibet train, Chinese engineers have taken this issue into consideration and ingeniously solved it. The Tibet train is equipped with smart oxygen supply system. As the train reaches places with extreme altitude, such as Tanggula station (5072m), on the Tibetan plateau, oxygen will be released though the oxygen outlet in the train cabin. You may ask for the oxygen tube from the staff for the convenience of oxygen inhale. Meanwhile, the medical staff may also stay in the train for emergency.
All the travelers will respond to the altitude ascent. However, the symptom varies. And there is no need to panic. If you do feel the need to take the medication, you can buy Diamox , Rhodiola rosea (红景天) or Gaoyuanan (高原安) on pharmacist's or consult your doctor.
e.Can I have shower in the train?
Answer: Interestingly, there is no shower facilities in the Tibet train, largely due to the concern for the conservation of fresh water. Meanwhile, it can effectively reduce the chance for passengers to catch a cold, which can be a serious health issue on the Tibetan Plateau. However, hot water and water for washing face and hands and fruits are available.
f. What food is served in the train?
Answer: If you prefer a former dinner, in fact, a dining car is in the train. Mostly, traditional Chinese dishes, like egg and tomato stir, Kung Pao chicken, chicken soup, etc. are served in the train. You can order the food on the menu. Also, during the meal times, the staff will pull the food trolley where soft drinks, snacks and instant noodles, sunflower seeds, and boxed meal are available. While in the morning, you can enjoy porridge, boiled eggs and pickle, etc. For the pastime, you may buy some fruit or snacks with you before boarding the train.
Quick Inquiry
Scan the QR code to get 1-on-1 consultation with our travel expert on Wechat.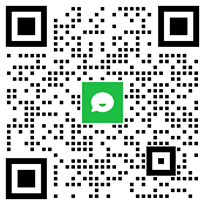 Or, leave your message below to get quick reply via email.