Tibetan Shoton Festival Will Fall on Sep.1st, 2016
With the theme of "Beautiful Home, Happy Lhasa", Shoton Festival 2016 will further advocate Tibetan festival culture and show the world the new achievements made in economic and social development via a series of interesting activities, involving culture, sports, tourism, trade and so on. Meanwhile, it's created rich atmosphere for The Third China Tibet Tourism and Culture International Fair.
2016 Tibetan Shoton Festival will be held in Lhasa City, lasting from September 1st to 7th. There will be nine major items and eleven activities, namely, Shoton Opening Ceremony, Buddha Exhibition, Tibetan Opera Performance, Investment Attraction Signing Ceremony, The Tenth Namtso Trekking Assembly, Tibetan Chess Popularization, Painting and Photography Exhibition, "Online Shoton" Promotion and 2016 China · Lhasa Shoton Carnival ( including Real Estate and Car Fair, Tibetan Costume Fashion Show, Shoton Souvenir Design Competition, Happy Shoton Week-"Yogurt· Food · Music" ).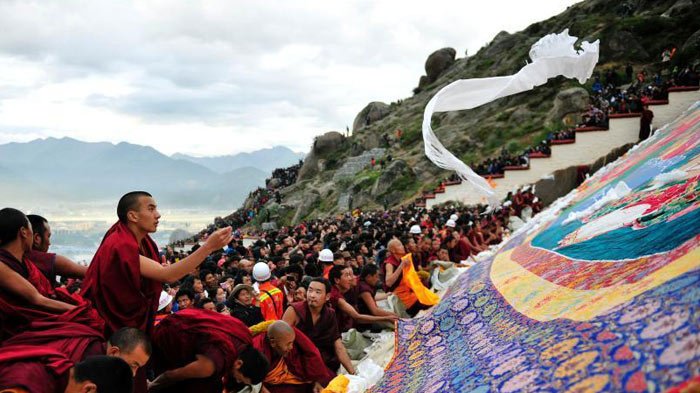 Buddha Exhibition Festival
2016 Lhasa Shoton Opening Ceremony will be held at Basketball Hall in Lhasa Masses Culture & Sports Center on the evening of September 1st. According to traditional customs, Buddha Painting Show will be celebrated in Deprung Monastery and Sera Monastery. And starting from Sep. 1st , The Forth Tibetan Opera Competition and The Fifth Tibetan Opera Performance will be organized at Norbulingka and Zongjiao Lukang Park separately for the whole week. Tourists must be amazed at the charm of Tibetan opera.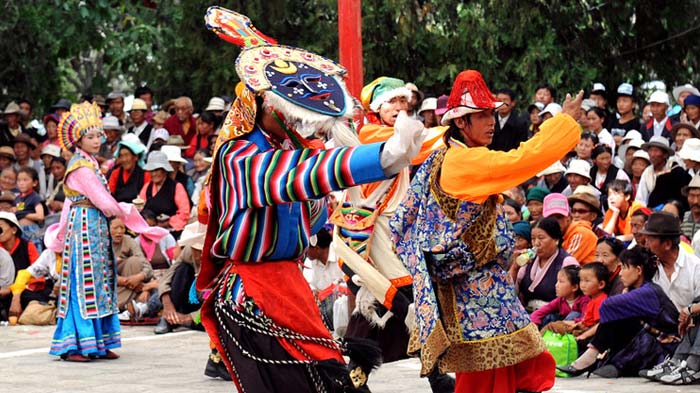 Tibetan Opera Festival
Investment Attraction Signing Ceremony will be held at InterContinental Lhasa Paradise on September 1st, The event aims at using Shoton platform to introduce the investment projects, propagandize distinctive resources and special products, and further promote the development of characteristic industries in Lhasa. When the time comes, the relevant persons in investment sectors, industrial parks, municipal departments will be invited to participate in the discussion.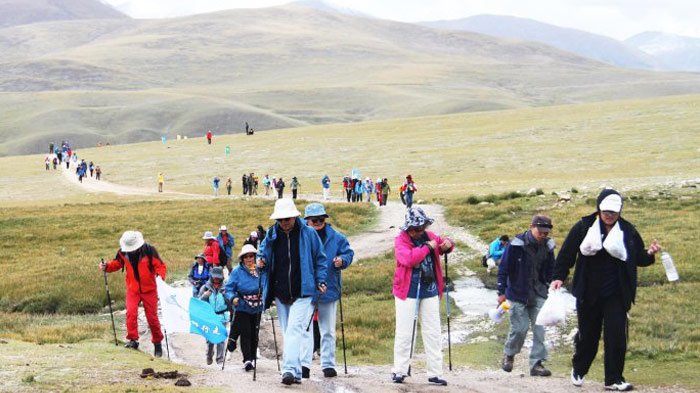 Our clients were trekking around Namtos Lake during Shoton Festival .
The Tenth Namtso Trekking Assembly will take place on September 2nd. Domestic cultural celebrities, movie stars, hiking enthusiasts and tourists take part in trekking so as to publicize the beauty of Lake Namtso and arouse people's awareness of environmental protection.
The Six Lhasa Painting and Photography Exhibition will be conducted at Tibet Yak Museum from Sep. 1st to 7th. "China Dream · Lhasa Chapter" is the theme at painting and photography exhibition, reflecting the great achievements in terms of economic development, social stability, cultural prosperity, and national unity and local people's happy life.
In addition to traditional events, the newly added activities are worth your attention!
2016 Tibetan Chess Popularization will be held at Zhuzigui Education (Hongqi West Road) and Lhasa Youth Integrated Practice Base (Education City), which helps the masses get more about Tibetan chess skills and constantly promotes the inheritance and development of Tibetan chess.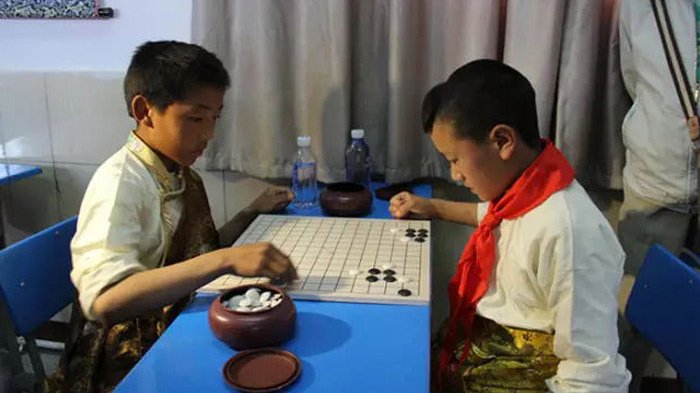 Two Tibetan little boys were playing Tibetan chess.
"Online Shoton" Promotion will take place during Shoton Festival. Major medias and new-media platforms will do some promotion works, like carrying out the award-winning quiz about Yoghurt Festival, rewarding retransmission, etc.
2016 China · Lhasa Shoton Carnival (with three events) will be celebrated at Lhasa Masses Culture & Sports Center from Sep. 2nd to 7th.
Real Estate and Car Fair & Tibetan Costume Fashion Show last from Sep.2nd to 6th. Those festival exhibitions are calculated to foster consumer market and attract more people's attention on the traditional culture of ethnic dress.
Shoton Souvenir Design Competition will continue from Sep.2nd to 6th. Outstanding creative works will be selected out and produce in a large scale. Meanwhile, Shoton Creative Market will be convoked to group the professionals and products in Lhasa cultural and creative industry and build the platform for innovative product marketing.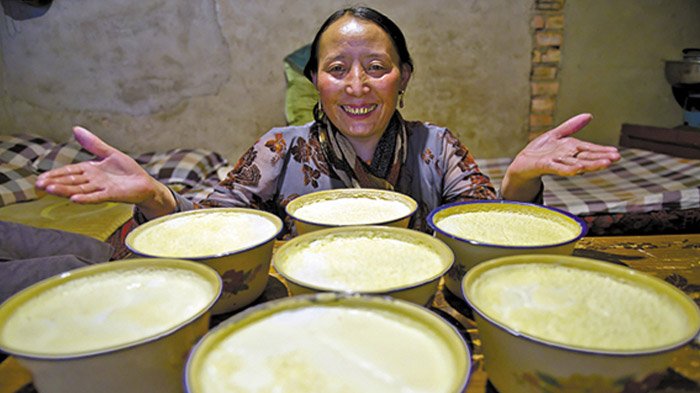 Tibetan yogurt is something you shouldn't miss in your Tibet tour.
During Happy Shoton Week-"Yogurt· Food · Music" , tourists can attend Eating Yogurt Game, Tibetan Cuisine Fair, Taiwan Specialty Exhibition and so forth. What's more, local singers will be invited to perform for the audience. Adding delicious food and folk music to yoghurt festival, Shoton culture gets further enriched.
As time approaches, you are highly recommended to set aside some time to experience shoton festival in Tibet. Please don't hesitate to contact us for more Tibetan festival tours!