Tibet Vista Made Its Debut in ITB Travel Fair 2018
As the first local Tibet travel agency from China, Tibet Vista team, headed by Mrs. Catherine Jigme, the managing director and Mr. Yong Yang, the operating director of Tibet Vista Tour Co., Ltd attended the 5-day annual ITB travel exhibition in Berlin, Germany.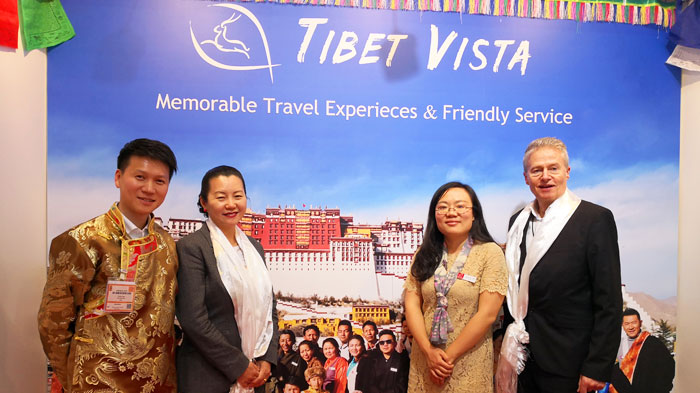 Bustling events and exhibitions at ITB
Touted as the world's largest tourism trade fair, the annual ITB (Internationale Tourismus-Börse Berlin) was really something for the global leading travel agencies to rub shoulders with potential clients and tour operators across the globe. This year's grand expo lasted from 7th to 11th, March 2018 and drew 7973 exhibitors and 2172 tour operators from over 180 countries.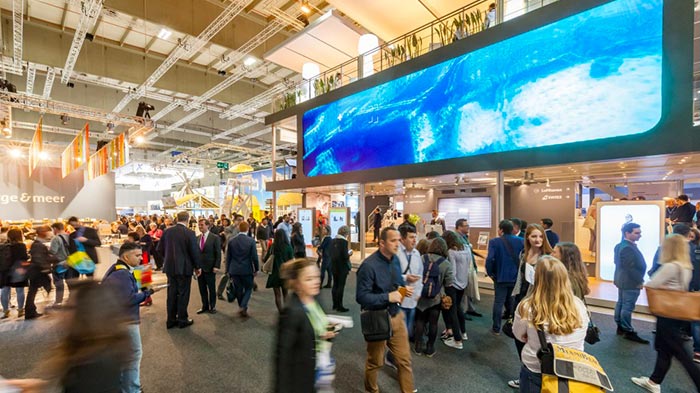 The bustling exhibition hall was filled with worldwide visitors and tour operators
Being the only Tibetan voice from China, we received and had a lively exchange with more than 30 buyers and tour agents from India, Nepal and other western countries. They showed a keen interest in further developing the distinct tourism resources on lofty Tibetan Plateau.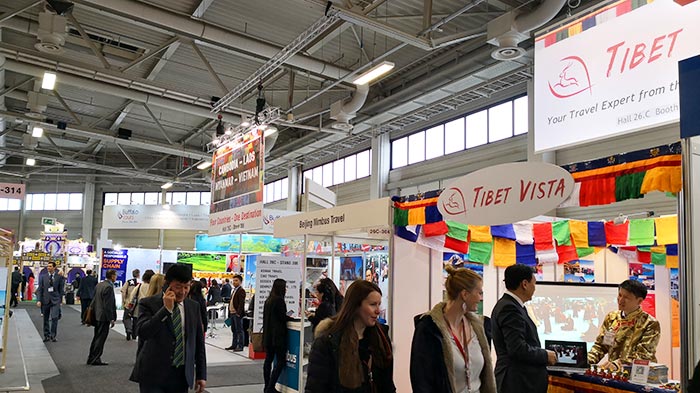 Tibet Vista's travel booth inside China tourism exhibition hall
During the 5-day exhilarating event, the unparalleled Tibetan culture and the highlights of Tibet tour were brought alive to the eyes of the world at our booth. Standing right beside the big names of the travel industry, we showcased our latest tour products and tourist-friendly services, esp. for fully independent travelers.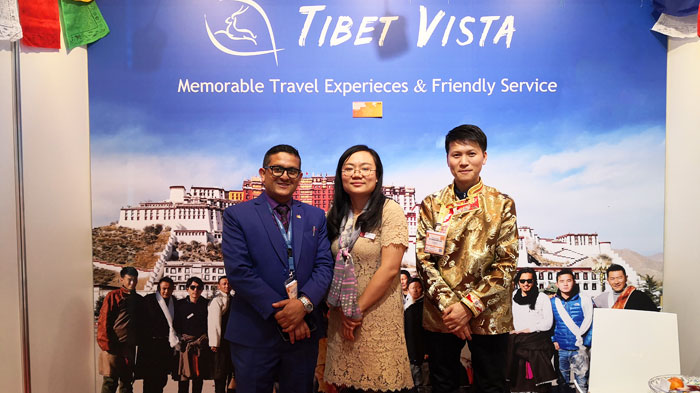 Mrs. Catherine Jigme and Mr. Yong Yang with tour agent from other country
Staying committed to the philosophy of "Bringing the most memorable travel experience and friendly service" to our clients, we would keep finding innovative ways to improve our travel services and bring you a spiritually-uplifting experience in holy Tibet.