Tibet Vista Annual Guide Award of 2017 Ended with a Great Success
What an amazing and fruitful year for Tibet Vista! Over 7000 tourists across the globe used our tour service to visit Tibet in 2017. As the world crossed the threshold of the New Year, on 6, Jan 2018, Tibet Vista's annual ceremony of the guide award of 2017 was successfully held in Gang-Gyan Hotel, Lhasa.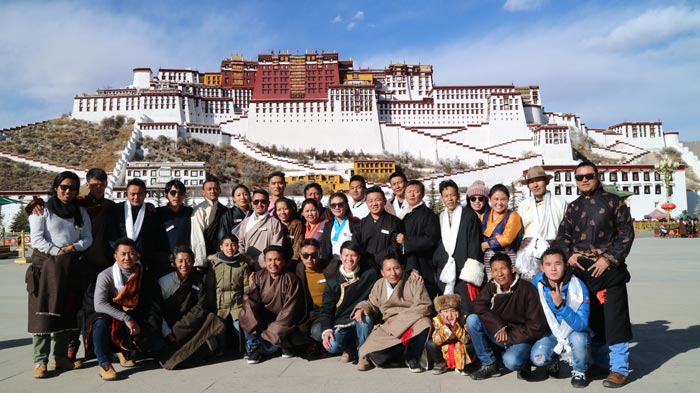 Big Family of Tibetan guides with Tibet Vista
Presided over by Kunga Dhundup, the customer service manager of Tibet Vista, the annual award ceremony was filled with laughers and a palpable sense of deep commitment to better tour service. Looking back on it, seasoned guides took turns to share the precious moments with global tourists and exchanged their valuable guiding experience.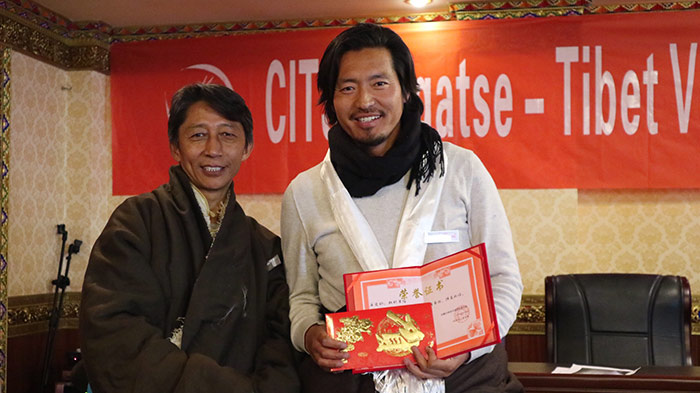 Mr. Kunga presented the award and bonus to excellent Tibetan guides.
At the close of the ceremony, the whole team of Tibetan guides vowed to work creatively and responsibly in 2018. As the best Lhasa-based Tibet tour operator awarded by TripAdvisor in 2017, we promised to keep working hard and bringing you an authentic and memorable Tibet tour experience, like no other!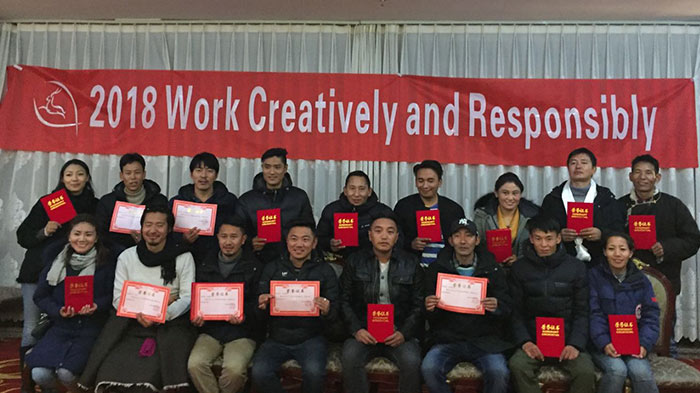 Thanks for the great job done by excellent guides of 2017
Just tell us your date, your activities and your preference, we make your long-awaited Tibet journey come true in the New Year.