We Delivered Tibet Travel Permit to Our Clients in Person within 24 Hours
Since Tibet Tourism Bureau did not process the application of Tibet Travel Permit during the annual National Congress (Oct.18-24), all the visitors had to postpone their Tibet trips till Oct. 29th. However, accidentally due to the computer breakdown in TTB for several days, Tibet Entry Permits won't be authorized until Oct.27. To ensure our clients to entry Tibet successfully without any more delays and troubles, Tibet Vista have taken actions immediately and handed out Tibet permits by flight once issued.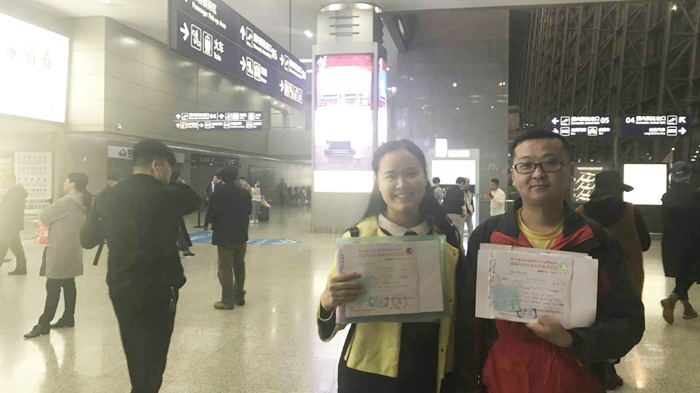 Our staff were about to board the train to deliver the permit
Only within 24 hours, Tibet Vista managed to deliver dozens of permits to guests in 9 cities across China, including Beijing, Shanghai, Chengdu, Kunming, Guangzhou, Chongqing, Xian, even in remote cities like Lijiang and Shangri-La. Our staff were running against time only to make sure each permit could be delivered to the hands of our clients on time. Their miraculous efforts proved to be the most efficient Tibet Permit delivery in history - we made the promise and we kept it as always!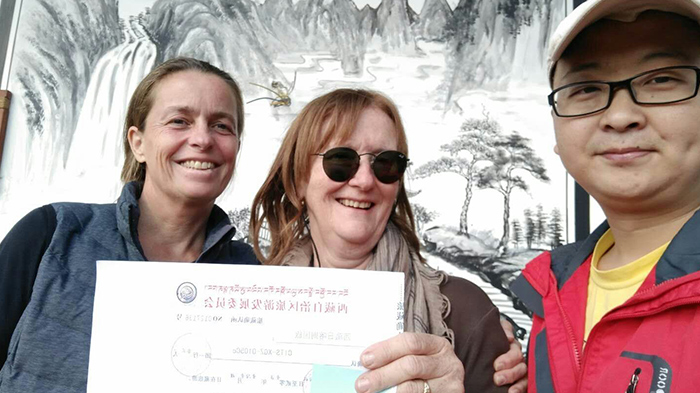 The permit were successfully handed to our clients
Since 2001, we have successfully obtained Tibet Travel Permit for thousands of travelers, who also enjoyed our great tour services. We admit that there have been difficulties, but we are always trying our best to help travelers get the permits, no matter they come in group or private tours. What you need to do is email us the photo copy of your passport and Chinese Visa, then we'll take care of the rest! Hope the following useful articles would give you more hints of Tibet Permit Application from Nepal and mainland China!
>> A. Tibet Travel permit application for travelers entering Tibet from mainland China
>> B. Special Chinese group visa application for travelers entering Tibet from Nepal
Notice: Please be ware that it is not possible to obtain any of the Tibetan Permits on your own. All Tibet Travel Permits and Alien Travel Permits must be obtained through a registered tour agency.
One more thing needs to mention is that we can also provide one-stop tour service, including all the permits application, Tibet train and flight ticket booking, hotel reservation and tailor-made tour routes, etc. And we can help you get your Tibet Travel Permit for free, after you book one of our Tibet tours.