Is Nepal Safe to Travel?
One of the most asked questions when traveling to Nepal is "Is it safe?" Without a doubt, the answer to that is "Yes", although there are a number of things you should take into consideration before you go.
Here in this passage we list the things you care most about safe travel in Nepal, and give our expert advice and tips. Read to prepare yourself a pleasant and invigorating trip to Nepal.
1. Is Nepal Safe to Travel under Covid-19 in 2022?
There are currently 3241 confirmed cases in Nepal (as of the time this article was updated) and the entire country is still taking anti-epidemic measures. To date, Nepal has completed full doses of the COVID-19 vaccine for over 70% of the population over 18 years old.
For travelers to enter Nepal, proof of COVID-19 vaccination is required. Traveller insurance is no longer mandatory for vaccinated travelers. And those unvaccinated will be quarantined for 10 days after entry. However, to be on the safe side, it is still suggested to purchase travel insurance that covers the Covid-19.
During your travel in Nepal, it is necessary to wear a mask when utside. After making contact with public items, wash and disinfect your hands promptly. If conditions allowed, avoid going to those popular and crowed attractions, or avoid the visiting in peak season.
2. Do I Need to Afraid of Altitude Sickness in Nepal?
While there are a few things to watch out for in Nepal, one of the biggest worries for tourists to Nepal is altitude sickness. If you are traveling to any areas that are above 3,000 meters, then you should be aware of the symptoms of altitude sickness, and know what to look for in yourself and others.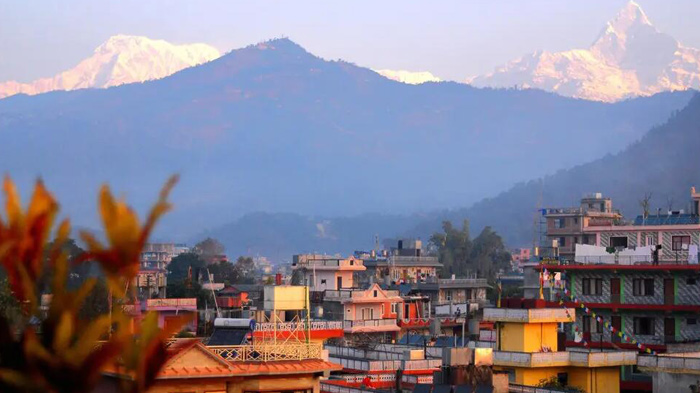 Pay attention to the altitude sickness when traveling to areas above 3000 meters.
Altitude sickness normally occurs once you reach altitudes of more than 3,000 meters and have not given yourself enough time to acclimatize before heading out to exert yourself, trek to even higher altitudes, or go drinking. So before trekking in high mountains of Nepal, you are suggested to stay at lower regions like Kathmandu for a couple of days.
Symptoms of altitude sickness include headaches, nausea, dizziness, vomiting, shortness of breath, and general malaise. Severe altitude sickness can be fatal, so if you feel any of the symptoms, you should rest and breath oxygen, or move to a lower altitude to recover.
3. Is Trekking and Mountain Climbing Safe in Nepal?
When trekking in the mountains of Nepal, there are a few things to remember in order to keep yourself safe. All trekkers in Nepal must purchase the Trekkers Information Management System card, or TIMS as it is more commonly known. A Park Entry Permit must also be obtained before entering trekking regions in the Annapurna Range, Mount Everest area, and the Langtang Region. These are required so that the Trekking Agencies Association of Nepal and the Nepal Tourism board have a correct count of the number of people out trekking in case of missing persons.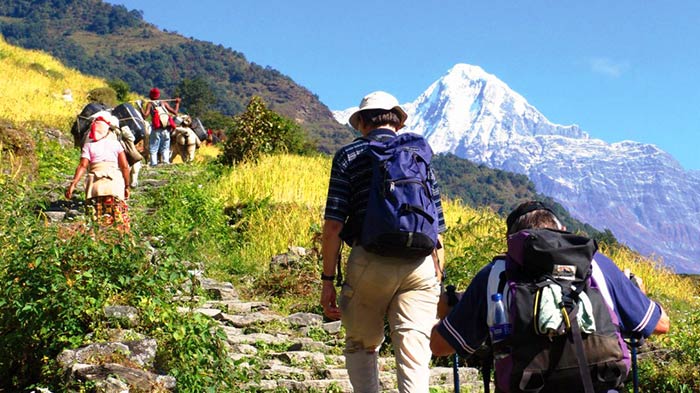 When trekking in Nepal, you need to prepare well to ensure safety.
When trekking in remote and high altitude areas, it is possible to get stranded or injured if you are not fully aware of your surroundings and abilities. Many of the most popular trekking routes ascend to more than 5,000 meters, and acute altitude sickness can be fatal.
Sudden temperature changes or drops in temperature, or even avalanches, can occur, and you should be well prepared for these eventualities. Stay informed of the local weather forecasts, and prepare for changeable weather conditions.
One important thing to do, especially if you are going trekking, is to register with your embassy in Kathmandu. You should also keep your friends and family updated on your whereabouts and how you are, and notify them if you will be entering an area where cellphone reception is non-existent.
It is also best to travel and trek in groups, using an experienced guide from a reputable company. Registered guides are more expensive than the local guides at some of the trailheads touting for work, but are safer in the long run.
Take photocopies of all your documents, especially your passport, and use the copies for identification requirements for getting passes and into places. Comprehensive travel insurance should also be acquired prior to travel Nepal so that you can be sure of help from the insurance company should something go wrong, and if you plan on trekking, use a company that offer full coverage for high-altitude treks.
Water is not safe to drink from the tap in Nepal, and you should always stick to bottled or boiled water for both drinking and brushing teeth. Avoid ice with your drinks and be wary of watered-down local beers or home-made alcoholic drinks. This should be especially noted for those traveling on the hiking trails, and do not accept bottled water that has the cap-seal broken.
4. Is Road Travel Safe in Nepal?
Travel by public bus is a popular way to travel, and it is normally fairly safe, during the day. However, you should avoid traveling by public bus in remote areas at night. Public transport in Nepal has a tendency to go fast, sometimes at what appear to be breakneck speeds on narrow roads and through mountain regions. Night buses are more prone to accidents.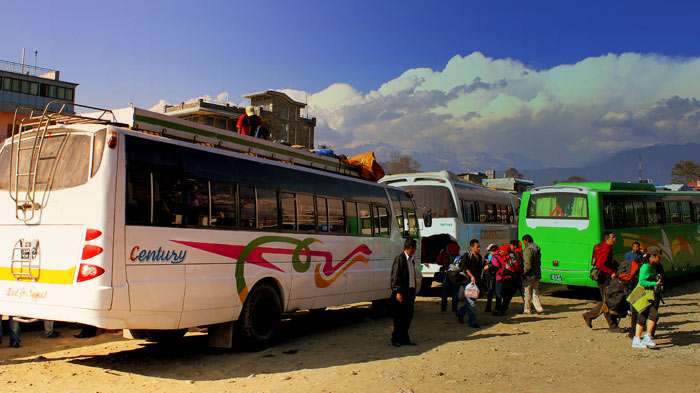 Traveling by bus is normally safe except in remote areas at night.
Taxis are another thing to be wary of, and if you get a taxi from the airport that is not one of the government approved taxis, then you should make sure that you have the number of your hotel with you. Taxi drivers will sometimes tell tourists that the hotel they are looking for does not exist, and offer to take them to another hotel, usually one where they have an arrangement for commission with the hotel owners. Insist in calling your hotel before accepting the taxi ride, and show them the hotel is real and you know where it is.
5. Are Local Nepalese Friendly to International Tourists?
Nepal is a relatively isolated country, with very little contact with the outside world apart from its tourist industry. Majority of Nepalese have never been out of their own country, some have never even left their home villages, and there are prevailing customs and traditions that may seem unusual to the outsider.
In actuality, Nepal is safer than many countries around the world, mainly due to the religious nature of its people and their own inbuilt habitual kindness. Nepal has seen an amazing growth in tourism over the past decade, and the people are very hospitable to travelers, as tourists are the local source of income for many people.
Tourism is the mainstay of the Nepalese economy, and the people are welcoming and eager to provide a good service. When travel in Nepal and make contact with local people, you just need to be careful to respect their traditional customs and religious beliefs, and not to break some religious taboos.
6. Will I Encounter Demonstrations & Strikes in Nepal?
Demonstrations and strikes can happen occasionally in Nepal. You can read up on the political news of the country before traveling to ensure you are aware of any issues at the time. Normal demonstrations are small and peaceful. If a strike does happen near your hotel, just stay inside, it will soon pass and disperse.
7. How to Avoid Crime when Travelling in Nepal?
Crime against foreign tourists is not as high as most people believe it to be, but it does happen, just as it can happen anywhere in the world. With a little care and attention to detail, you can avoid being a victim of crime in Nepal.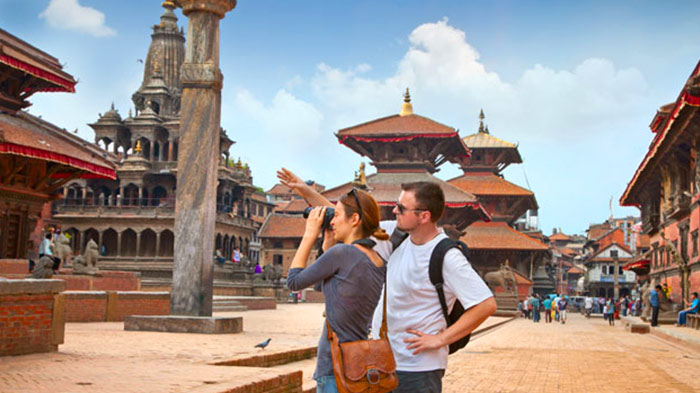 Crime in Nepal is not as high as most people believe it to be.
Try to avoid walking along dark alleys at night on your own, espeically for female traveler. When you are in busy places like tourists sites, keep your belongings safe from pickpockets. Don't easily trust strangers you come across, such as when they ask for a handout or say they can help you renew your visa, etc. to avoid being scammed. The best thing to do is to ignore them and walk away.
8. Conclusion
Safety is a factor that everyone takes into account when travelling. As a rule, Nepal is a safe place to travel around. While you need to take some safety precautions, especially if you are going hiking. For more advice on safety in Nepal, you can go to your local government website and look for the government advice for Nepal tour. Or, you can just also contact us for your questions.