Tibet and India: the ultimate guide on how to plan a Tibet & India tour together
Traveling in Tibet and India on the same trip is a great idea, as you can get to travel in two of Asia's most religious regions, discovering more about the Buddhist and Hindu cultures of both India and Tibet.
How to Plan a Tour to Tibet and India Together
The first thing to do when planning a tour to India and Tibet is to decide what it is you want to do and where you plan to travel. While you can always just go to India and just travel around pretty freely, going where you like on a whim, this is not possible in Tibet, as all tourists are required to be on an organized tour.
What to See in Tibet and How to Plan a Tibet Tour
Traveling to Tibet is not as easy as it used to be, and now there are strict restrictions in place for international tourists. The first thing is the fact that you need to have a pre-booked tour to even be able to get the Tibet Travel permit, the main permit required to get into Tibet from either Nepal or mainland China. Here at Tibet Vista, we can provide you with a wide choice of tours that are available, starting with short tours of Lhasa and ending with 15-day tours of Tibet, including Mount Everest Mount Kailash, and a trip to the Nepal border.
Most people traveling to Tibet and India together start their tour in Tibet, as it is easier to travel from Tibet to India than vice versa. Tibet's strict restrictions on foreign travel within the region means that all tourists have to travel through either Nepal or another part of China to get to Tibet. Since direct travel between Tibet and India is not possible, then the best option is to start in Tibet, and then move through the region to the Nepali border, dropping down to Kathmandu and traveling on to India, on the other side of Nepal.
Most tours of Tibet that start in Lhasa and end in Nepal travel through some of the most stunning landscapes on the planet, traveling along the Friendship Highway to Gyantse and Shigatse, and then on to Mount Everest and Rongbuk Monastery before heading over the border at Gyirong Port.
However, the choice of route is entirely up to you if you are planning a private tour. Group Tours are made up of different people from all over the world that join a pre-arranged tour on a pre-set departure date with a pre-set itinerary. While hugely popular with many tourists to Tibet, they do not give you the freedom to travel to other places outside the main route. If you want to visit somewhere specific, then you need to be on a private tour.
Deciding where you go on your tour can be a hard choice, as you are spoilt for options. There are so many things to see and do in Tibet that many people really have no idea where to start. That is where we come in. Our friendly and helpful advisors can give you up to date information on the best places to visit in Tibet, as well as what is the most popular, which are the quietest in terms of tourist numbers, where they are and how to get there, and how long is the norm for visiting each place. From that, you should be able to work out a workable itinerary between you that would become the basis of your Tibet trip.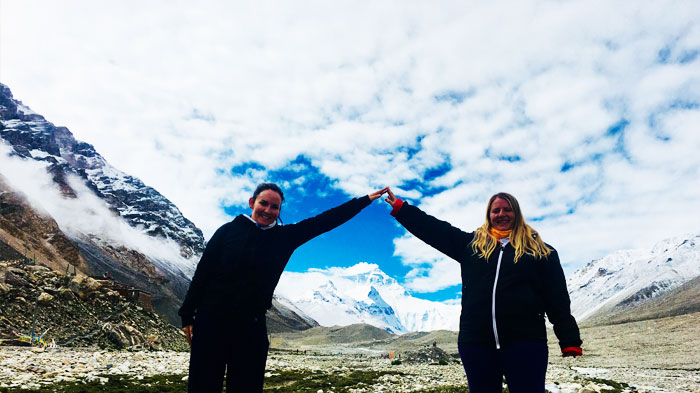 Everest Base Camp in Tibet
What to See in India and How to Plan an India Tour
India is a vast country, and it is almost impossible to see all of it, even if you had a year to travel around. Since most people do have a limited time for travel abroad, there are certain must-see attractions and cities that can be recommended to visit when you move from Tibet to India.
The Golden Triangle is one of India's most popular tourist destinations, and a great place to start your tour of India. Consisting of the major cities of Delhi, Agra, and Jaipur, they are only a short distance apart and contain some of the most stunning sights in India, Including the Taj Mahal in the stunning city of Agra. You can manage to get around the Golden Triangle in less than a week, spending enough time in each place to truly appreciate the intense beauty of this spectacular region of India.
If beaches and sun-drenched seas are your idea of heaven, then you need look no further than Kerala, the laid-back capital of beach holidays in India. Lying in the luscious state of South India, the city if famous for its laid-back atmosphere, the languid backwaters, and the traditional rice-barge cruise that has come to be a must-do excursion for almost all tourists to the area. If you want a break from the whole beachiness of Kerala, then head a little way inland to visit some of the southern state's spectacular wildlife sanctuaries, spice and tea plantations, and rolling hills that make up the interior of Southern India.
One of the holiest places in India, Varanasi is the religious heart of this deeply spiritual nation. Lying on the banks of the River Ganges, you get to see both together, understanding a little more of India's rich culture, a mix of intense spirituality and devout religious fervor, while also being able to relax on a Ganges boat tour along India's most holy river. Along its banks, the life of India is played out every day, and you can discover the details of how the rituals of life, and death, affect these devout people. Hindus believe that dying on the banks of the holy Ganges releases you from the everlasting cycle of rebirth, and many people along the river are cremated on the banks, their ashes scattered onto the water. For the ultimate experience on the banks of the river, you are welcomed to join in with the Ganga Aarti, the prayer ceremony that is held every evening on the riverbank that is open for all to attend, even those that are not Hindu.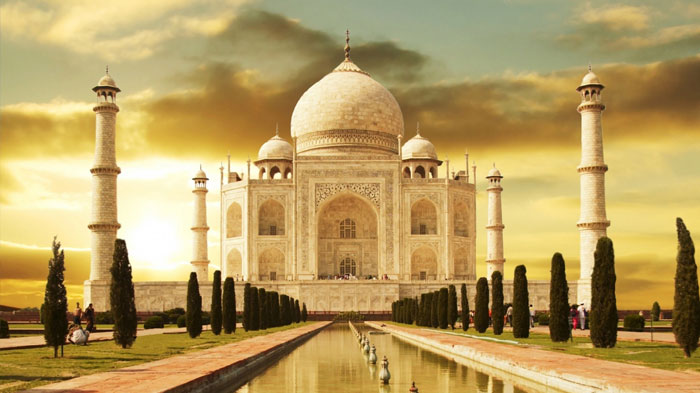 How many days to visit Tibet and India together
For a tour of Tibet that would take you from Lhasa to Kathmandu, you should really expect to take at least 7-8 days, and if you want to visit Mount Kailash along the way, around 15 days is ideal. The ideal time to spend in Tibet, though, is the time that you have available. And our professional advisors can help you decide which tour to take in the time span you provide.
India, however, is a much cheaper place to travel around, and while the optimum time in Tibet is usually a week to ten days, you can spend a lot longer in India for very little cost. Ideally, it would take a lifetime to travel around India and see all of her stunning sights, but for an initial visit, a month would be a good time span to spend exploring the main sites of this vast country. At a stretch, the shortest time to spend in India would be at least two weeks, spending around two days in each of the locations you visit. A rough itinerary is the best option in India, as you may find that some unavoidable Indian mishaps occur, such as blocked roads or longer than normal travel times. You may also find yourself taking unplanned detours to new destinations after a few days speaking with the locals about places to visit nearby.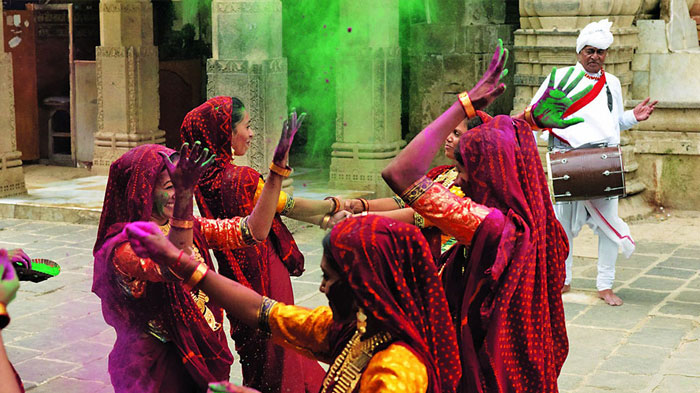 Required Travel Documents and Visas for Tibet and India tour together
Tibet has very strict requirements for travel documents, and on top of requiring you to get a Chinese Entry Visa, you will need to have the Tibet Travel Permit just to get on the train or flight to Lhasa. Aside from that, you may also need other permits, if you plan to travel to places outside Lhasa. The Tibet Travel Permit covers your entry into Tibet and travel in Lhasa, and for travel outside Lhasa you will also need the Alien's Travel Permit. If you plan to go to Mount Everest and then cross the border into Nepal to head to India, you will also need the Frontier Pass, required for all tourists traveling within the areas of China's borders with Nepal, India, and Bhutan. On top of that, if you are traveling to Mount Kailash, you will need the Restricted Areas Permit. The good thing about this is that, with the exception of the Chinese Entry Visa, all of the permits are obtained by your tour operator.
For India, the only thing you need is the visa, and for travelers from certain countries, even that is not required. Visas on Arrival are not available to most nationals, although E-visas are simple to get, and around 80 percent of the world can make the applications online. However, this is the only document you need, as India likes to promote free tourism in the country, and this helps to boost their struggling economy.
How to get there for a Tibet and India tour together
Getting to Tibet can be done easily from either Nepal or another city in China, such as Xining, Chengdu, Chongqing, Beijing, and Shanghai. There are flights from more than a dozen cities across China to Lhasa, though the main cities with direct flights are Shanghai, Guangzhou, Beijing, Chengdu, Chongqing, Kunming, Xining, and Xi'an. Trains can also be used to travel to Tibet, and there are seven gateway cities across China where you can book and catch the train. These seven cities are: Guangzhou, Beijing, Shanghai, Chengdu, Chongqing, Lanzhou, and Xining. Times run from around 22 hours to 55 hours to make the long but relaxing and enjoyable journeys across China to Lhasa.
Check for the most detailed information about how to get to Tibet from India here.
Getting to India from Tibet can be done via China or Nepal. Since traveling to China and then on to India means traveling back on yourself, the best route is through Nepal. Most tours in Tibet that are continuing to Nepal run overland across the border to Kathmandu, using the border crossing at Gyirong Port and Rasuwa Gadhi. Once into Nepal, you can either fly from Kathmandu's Tribhuvan International Airport to one of India's many international airports, or travel overland across one of six border crossings into India. The crossing at Nepalgunj is one of the most popular, and once in India there are extensive railway networks that mean you can travel around the country with relative ease.
Check for the most detailed information about how to get to Kathmandu from Lhasa here.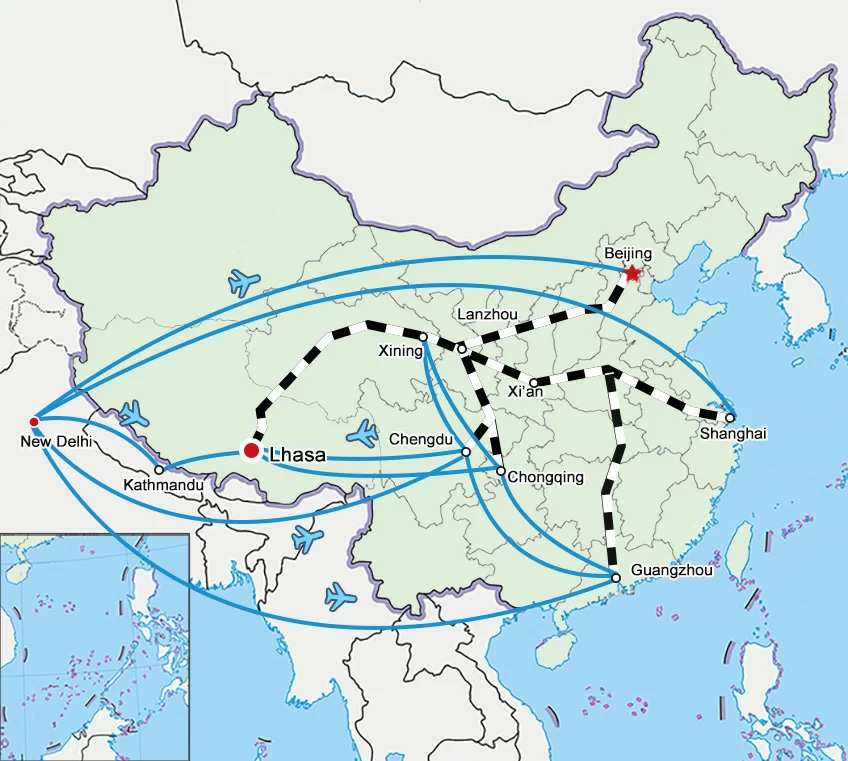 Map of How to Get to Tibet from India
Best Time to Visit Tibet and India together
For Tibet, there are three best times to go, though the most obvious one is when you have the time. Weather wise, it is best to travel in Tibet from April to December. Spring in Tibet runs from April to May, and is one of the best times to travel if you are planning to trek on the plateau. Similar to autumn, with the exception of the falling leaves that makes autumn more colorful, the weather in spring and fall is mild and dry, and warm enough to travel comfortably across the plateau.
The vast size of India means that it has a very varied climate and weather patterns. The best time, in general, to travel to India is from October to March, when the weather is dry and clear. The rainy season in India runs from June to September, which is also the hottest time of the year, with high humidity levels. However, in some of the southern areas of India, the monsoon runs from July to October, so it is best to visit from December onwards. April and May can be good times to visit, but with the increase in temperatures, it may be too hot for most people traveling around the country, and there are higher chances of thunderstorms.