Service & Facilities
English-speaking service
Breakfast buffet
Free internet
Heater
Neat hotel garden
Yard
Quiet surroundings
Clean public territory
Rooms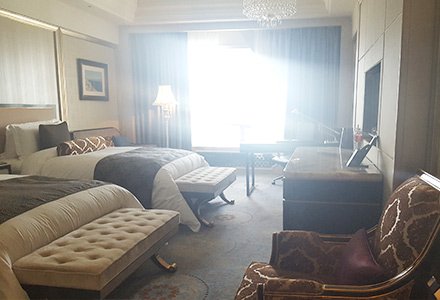 Twin Room
(57㎡ )
Free WIFI
Shower room
Bathtub
Brand-new facilities
Excellent Cleanliness
Oxygen system provided (10:00 pm - 6:00 am)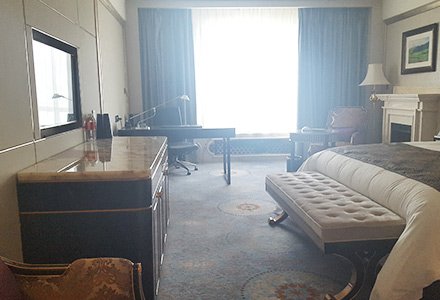 Double Room
(55㎡ )
Free WIFI
Shower room
Bathtub
Brand-new facilities
Excellent Cleanliness
Oxygen system provided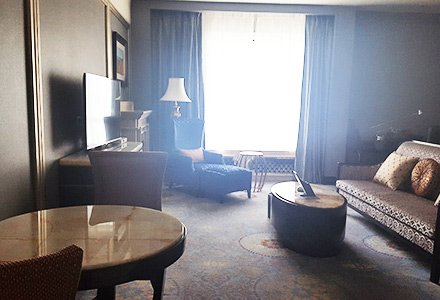 Executive Room
(72㎡)
Free WIFI
Shower room
Bathtub
Brand-new facilities
Excellent Cleanliness
Oxygen system provided
Situated in Lhasa downtown area along the Lhasa River, Intercontinental Lhasa Paradise Hotel is close to Tibet famous attractions, Potala Palace, Jokhang Temple, Ramoche Temple and Tibet Museum within 7km, and approximate 15 km away from the Lhasa Railway Station, about 65 km away from the Lhasa Airport. It is also one of the most luxury hotels in Lhasa with 5 stars.
In Intercontinental Lhasa Paradise Hotel, there are 472 rooms in total, which offers 24-hour room service, minibars, and TVs with satellite channels. Guests will also find coffee makers, hair dryers, and phones in the room. Along with 3 restaurants, this resort has 4 bars and a coffee shop. Free WiFi in public areas, free self parking, and a free area shuttle are also provided. Additionally, 24-hour room service, a business center, and meeting rooms are onsite to meet guests' needs.
Hotel Amenities and Services:
-24-hour front desk
-Free area shuttle
-ATM/banking
-Business center
-Coffee shop
-Concierge services
-laundry service
-Free self parking
-Free WiFi
-Gift shops or newsstand
How to Book a Hotel
Send us a request with the hotel name, room type, your check in and check out dates

Get back to you to confirm the booking.

Pay the Room Rate.

Get Hotel Voucher from Tibet Vista

Check in hotel
Book this Hotel
Print the Taxi Directions
Print out
Please drive me to Intercontinental Lhasa Paradise, thank you!
请送我到拉萨圣地天堂洲际大饭店,谢谢
Address: No.1, Jiangsu Avenue, Chengguan District, Lhasa.
地址:江苏大道1号
Tel: 0891-6569999
Other Hotels at the Same Class
Just a Reminder
Joining in a small group tour is the very BEST way for solo travelers or traveling Tibet on a budget!
As the Pioneer of Tibet Tourism for global tourists since 1984, TIBET VISTA has been the FIRST TOUR OPERATOR of running join-in group tour business in local and with ability of organizing over 5000 visitors a year. For Tibet Vista's special contribution to Tibet Tourism especially to Mt. Everest Tour, we were the ONLY company awarded by Tibet Tourism Bureau Shigatse "THE EXCELLENT ORGANIZER OF MT. EVEREST TOUR "in 2015.
View our Tibet Small Group Tour