Age Limit and Health Concerns for EBC Trek in Nepal
Everest Base Camp in Nepal, also known as South Base Camp lies at an altitude of 5364 meters and is one of the most popular and adventurous trekking routes in the Himalayan region. Thousands of tourists visit this place each year, and it is one of the most beautiful trekking routes in the Everest Region. It is well known for its spectacular views and hospitality of the locals. The country is a mix of natural beauty, fascinating culture and warm hospitality, and this is what makes the Everest trek one of the most unforgettable treks in the world. The trek offers an inspiring experience with a spectacular view of the highest mountain in the world.
Potential trekking hazards for EBC treks in Nepal
Trekking carries far less risk than mountaineering, however every year trekkers die and go missing hiking in the Khumbu and Gokyo Valleys. Posters of missing hikers are plastered at trail checkpoints, a stark reminder of just how far out there you really are. Any plan to trek in the Himalayas, especially around the trail to EBC, includes being well informed and aware of the potential hazards.
Be well-prepared
Preparing for potential emergencies at high altitude is essential. Getting informed is the first step and carrying an insurance policy with evacuation coverage that covers trekking activities above 5000 meters is a requirement. Always make sure you know what your policy covers, and keep the policy number and contact information handy should it become necessary.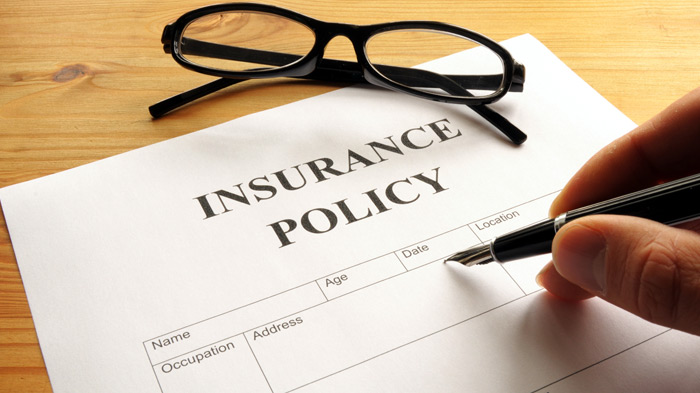 carrying an insurance policy with evacuation coverage
Fully aware of the altitude sickness issue
Altitude Sickness is one of the most common and potentially fatal conditions faced by trekkers in the Himalayas, and there is no way of predicting how the body will adapt to lower oxygen levels on the trek. Altitude sickness, clinically known as Acute Mountain Sickness (AMS), can become a killer. To avoid a life-threatening situation all trekkers need to acclimatize properly. The general rule is to ascend slowly, never sleeping higher than 500 meters from the previous night. Diamox can be taken to treat or help prevent AMS, and if the early symptoms do appear, move to a lower altitude to recover. More severe symptoms may require helicopter rescue to a much lower elevation and you will need oxygen and emergency medication.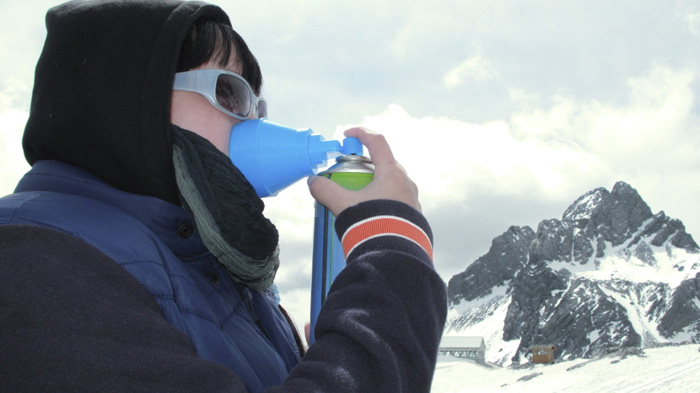 Acute Mountain Sickness
Climate in EBC region
The weather in the Himalayas, especially around Everest, can be unpredictable, and what can start being a lovely day can quickly turn sour. The best trekking time is from March to May and from September to November, but you should be prepared for times when you can see all four seasons in one day. Having the right gear for cold and wet weather is essential, and it is important to stay dry in the cold climate. Frostbite is a very real issue in the Himalayas, and waterproof pants and jackets, as well as good Gore-Tex walking boots, can help to keep it at bay.
>> Know more about When is the Best Time to Enjoy EBC Trek in Nepal
Wildlife around EBC
The area around EBC is pretty devoid of dangerous animals, although the most dangerous you will see is the one you walk with – the yak. They are normally docile animals, though they have been known to get angry for no apparent reason, and while they are not exactly going to rip you to pieces, a butt from the head of a yak can leave a nasty bruise. They have also been known to unwittingly knock people off the trails, so it is always good to stay on the uphill side of the trail from the yaks.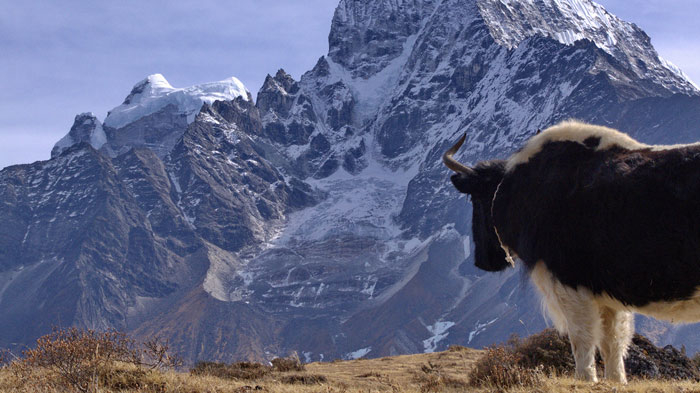 The yak
Other Situations
Rock falls are another hazard to be very aware of in the Himalayas, and indeed in any mountain range. Anytime you hike on steep terrain there is a chance of falling rocks. Areas around glaciers and icefalls can also be relatively dangerous, and care should be taken for falling ice chunks and loose ground on the glacial moraine.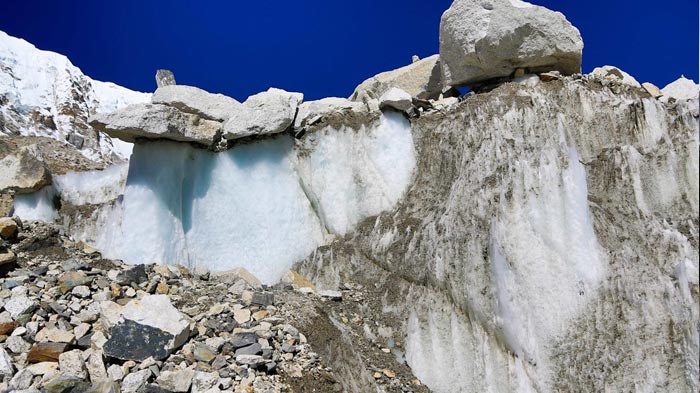 Rock falls are another hazard to be very aware of in the Himalayas
Recommended age for EBC trekking
There is no age limit for trekking to Everest, as long as you are healthy and fit, and give consent. People as young as seven and as old as 70 have successfully completed the trek.
Young trekker
On average, the normal age for children trekking to EBC should not be less than seven or eight years old, as the extremely high altitudes can be more detrimental to their health, especially if they have never done any hiking in high altitude areas before. It is harder for younger children to be able to tell their parents if they are suffering from the symptoms of altitude sickness, which could make the trek more dangerous. Moreover, even with kids who are older, parents should still pay particular attention to their physical conditions, to ensure they are aware of any changes that may be attributed to altitude sickness. For children who are under 14-15, it is best to hire porters to carry the heavier equipment, since the children will not be able to manage the heavy loads over rough terrain, and you do not want to have to carry all their stuff as well as your own.
Elderly trekkers
The same can be said of the older generations. While many elderly people over sixty may be able to make the long trek from Lukla to EBC, the need to be physically fit and have no serious conditions is hugely important. Fitness is the key factor when preparing for a trek in Nepal. Mid-range fitness is recommended. If you don't currently exercise or are not active then it's advisable to get into shape long before your trek. Also, consider going to Nepal during good peak weather conditions rather than in cold winter months or wet monsoon months. Trekking poles are one of the best pieces of equipment someone over 60 can take on a trek in Nepal. Two trekking poles can help take the burden off your knees when descending. They can also help to firm up your footing when ascending.
Group trekkers vs Solo Trekkers
There are certain things to be said for both group tours and private tours to Everest Base Camp, and each has its own pros and cons. Group tours can be good for travelers who like to get to know other people, and if the group tour has other children or older people, then it is definitely of benefit to use group travel options for your EBC trek.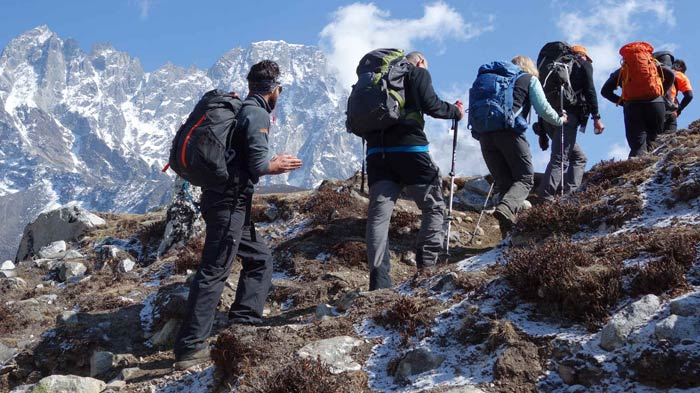 Trek Everest Base Camp on Nepal side in September
Private tours can also be a good idea, especially if you are traveling as a family, and there are children or the elderly in the party. While a group tour will have a set number of days to achieve the spectacular feat of reaching EBC, on a private tour you can go as slow or as fast as you like, and even take more acclimatization days along the route to allow for rest periods for those who are struggling a little. The average trek to EBC and back is normally 12-14 days, but this can easily be extended on a private tour to 16-18 days, to allow for less distance each day and extra rest days.
Physical examinations by a good doctor are also recommended for all before attempting to trek in the area of the highest mountain in the world. Illnesses such as hypertension, diabetes, and any respiratory illnesses are grounds for staying away from long, hard treks such as the one to EBC.
>> Know more about Guide to Solo Trek to Everest Base Camp in Nepal
How to trek safely from Lukla to EBC
Nepal is on a par with most other mountainous destinations when it comes to trekking safety. Accidents do happen, some unavoidable, some avoidable, but for the vast majority of the 100,000 or so trekkers who visit Nepal every year, the biggest upset they will experience on a trek is blisters.
Khumbu is a very safe region and violent crime is almost unheard of. However, due to the amount of people flowing through the area on treks, it is advisable to always keep your valuables in sight.
Altitude sickness affects even young and healthy people and is a genuine problem in Khumbu. If you feel dizzy, suffer palpitations or severe headaches, return immediately to lower altitude. Do not take altitude sickness lightly as it can and does kill.
Do not drink the water no matter how pristine it appears. Use iodine tablets as a purifier or purchase boiled or bottled water. Exceptions: Namche and Phortse have clean water supplies that the locals drink directly from the faucet. However, this may not be a good idea for visitors lacking immunity to local bacteria, but certainly it should be fine for brushing teeth.
Most of the places in Khumbu region are now equipped with telephone lines, and trekkers can now enjoy mobile coverage in the region. The two main telecom companies, Nepal Telecom and Ncell, provide very good signals on the trail, and can be used on almost all roaming accounts. Useful in cases of emergency and for mapping and route finding.
Hire a guide to go with you on your trek. Unless you have done the trek many times before, it is easy to wander off the trail and get lost, and in the wilderness of the Himalayas, you can wander round in circles for days. The local guides know the area well, since it is the land of their birth, and will make sure you can enjoy the trek without mishaps.
Complacency is the biggest killer in the mountain regions of the world, and being prepared as well as cautious can save your life. Risk is always present in the mountains, and the old adage "fortune favors the prepared" is one that definitely applies here.
Join-in Nepal Everest Base Camp Trekking Tours
Recommended Nepal Everest Base Camp Tour Packages