Day Trip to Samye Monastery
(TTD-004) First monastery of Tibet in the shape of Mandala
Price from

USD240 p.p.

Price Notes:
based on double occupancy;
3-star accommodation level in low season;
international airfare is not included;
price is subject to change according to group size and payment methods;

Tour Type:

Join-in small group with fixed departure!

Group Size:

around 10 Pax

Trip Level:

Easy - suitable for all level of fitness, family with kids and senior groups.

Trip Level Guide:
easy - suitable for all level of fitness, family with kids and senior groups.
Moderate - suitable for those having average level for fitness, family with kids bigger than 12 years.
Moderate to Strenous - suitable for those physically fit and have experiences of high altitude trekking.
Strenuous: suitable for adventures and individual with physically fit and healthy.

Season: 春
Spring夏
Summer秋
Autumn冬
Winter
Highlights (Visiting Places) One by One
Samye Monastery is famous for its sacred mandala design: the central hall symbolizes the legendary Mt Meru, the center of the universe, while the outer temples represent the oceans, continents, and other features of the Buddhist cosmology. The monastery combined Chinese, Tibetan and Indian architectural styles. The layout was designed completely according to the ideal universe found in Buddhist scriptures.
TRIP HIGHLIGHTS
Your every second with Tibet Vista counts!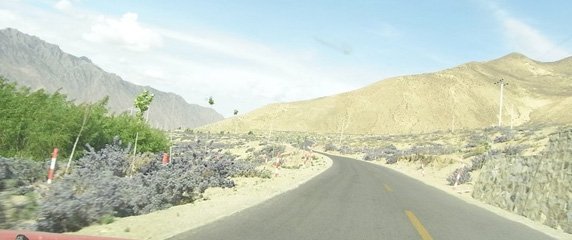 1Drive on the new & smooth road
The road to Samye monastery was just finished at 2015. It will be a great time on the way to Samye monastery.
2Follow the Yarlong Valley(Bhramaputra)
The first civilization of Tibet came into being near Samye monastery because of the Yarlong Valley. Also the 1st burial of Tibet is water burial too. So you will have the greatest view of the source of Tibetan civilization. Brahmaputra flows into the areas near by Samye Monastery, and the riverbed becomes very broad, and you can see the boats ferry across the river and small sand islands in the riverbed.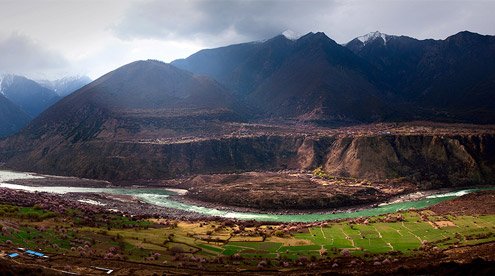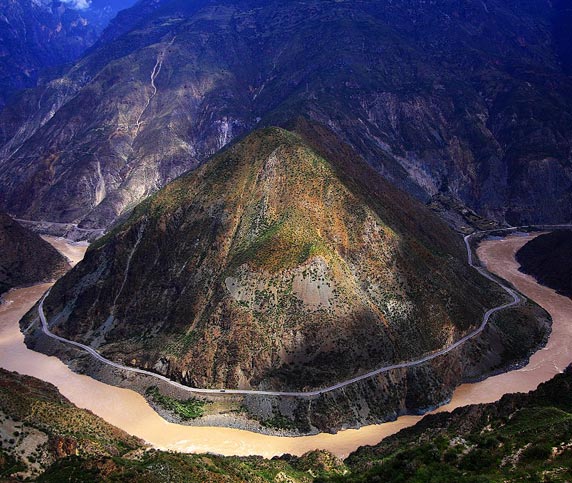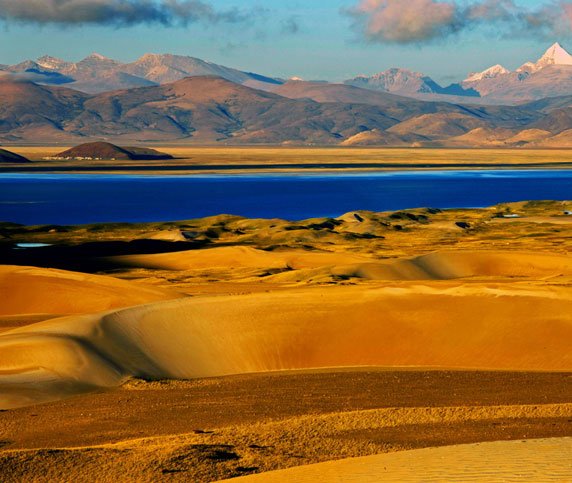 3Great view of sand dunes
On the way to Samye monastery you will see sand dunes at the north side of Yarlong Tsangpu river, and if there is enough time you may climb that dunes for the great photos.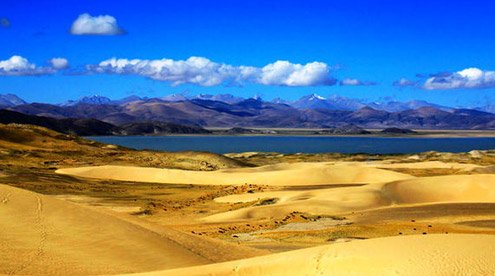 4Visit Samye monastery
Built on the northern side of the Yalong Tsangpu River, Samye monastery was the 1st monastery in whole Tibet and established in the mid-8th century by the 2nd greatest religious king of Tibet called Trisong Detsen. To make this monastery special the king invited one of the greatest Indian Buddhist masters called as Guru Pathma Sam Bhava.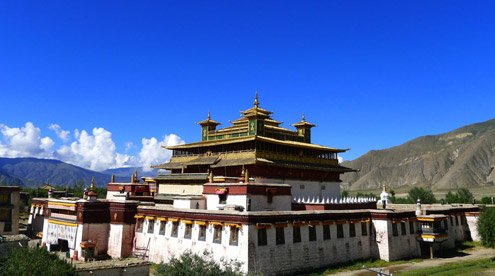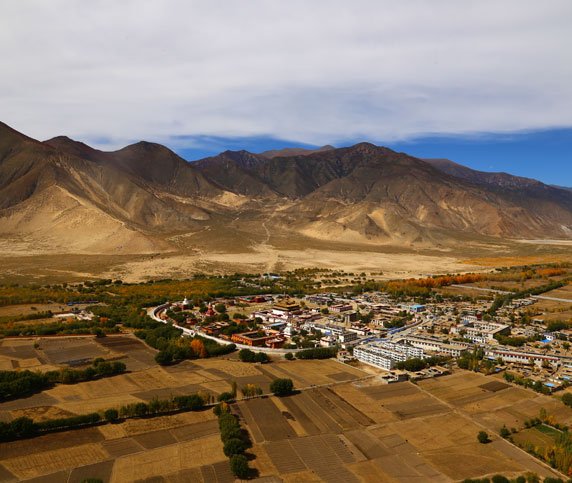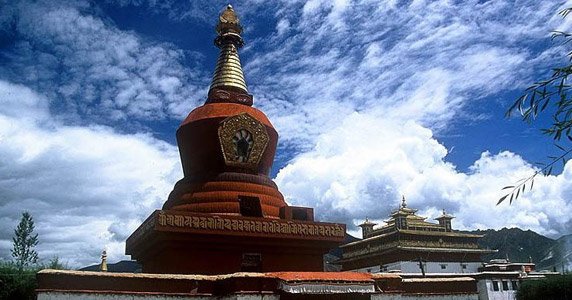 5Architectural Wonders
Based on the Buddhist idea of universe, Samye Monastery was built in the shape of Mandala. The oval-shaped monastery surrounds a golden main hall, and 4 stupas in red, white, black and green respectively are scattered on the four corners of the monastery. Inside the monastery are solar and lunar halls, which symbolize 12 halls of 12 continents in the spiritual world of Tibetan Buddhism. Samye Monastery which is known as the architectural wonders in history features Tibetan, Han and Indian architectural styles.
HOT TIBET TOUR PACKAGES INCL.
SAMYE MONASTERY
In Total: US$469
ALL-INCLUSIVE PACKAGE PRICE:
ONLY US$735
View Details
Inclusions:
1. All admission fee of all tourist sites listed in the itinerary;
2. English-speaking local Tibetan tour guide;
3. Tourist vehicles from 7 seats Van to 22 seats tourist bus according to the group size;
4. Tibetan dishes dinner at local restaurant;
5. Tourist accident/casualty insurance;
Customer Care
1. To take care of clients healthy condition with finger fingertip blood oxygen pulse monitor.
2. Drinking water provided on tour.
TRIP REVIEWS
Don't take our word for it; Just have a look at what our customers say.