Mount Everest Climbing Expedition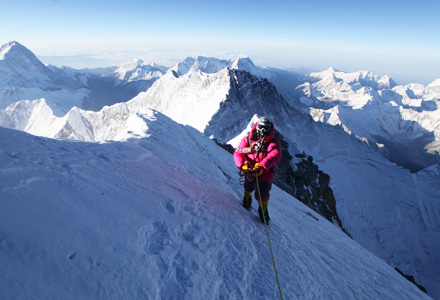 There are so many lofty mountains to climb. But no one equals the satisfaction and pride you feel when standing on the top of Mount Everest (8844.43m). It is your biggest trophy, the pinnacle of your mountaineering career. However, Mount Everest is no pushover. You have to confront possible altitude sickness, exhaustion, and exposure and fall, ice collapse, jet stream, snow blindness, etc. So, even for experienced climbers, you need to have a long preparation and training, both physically and mentally. Traditionally, climbers can follow South Col from Nepal and Northeast Ridge in Tibet to summit Everest, with latter being more difficult. Only those with guts, tactics, and teamwork spirit and good luck can reach the summit of the world.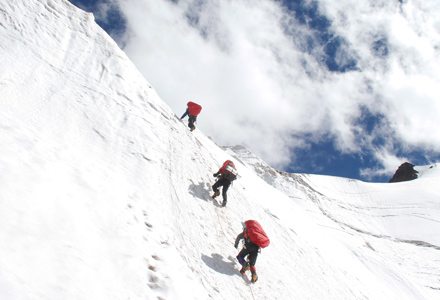 To help seasoned mountaineers fulfill their bucket list, we team up with Everest summiters and Everest mountaineering associations to run the Mount Everest climbing expedition in both Tibet and Nepal. Following the guidance and footsteps of former Everest summiters, you can effectively avoid fatal mistakes in extreme weather conditions and challenge your boundary, and accumulate your mountaineering experience while moving to the top of Everest. Find the classic Mount Everest climbing tours and useful guide below.
Why Climb Mount Everest with US
Climb with former Everest Summiters
Avoid low-cost and problematic mountaineering management
Only organize small mountaineering team with enough Sherpa and assistant guide to take care of clients
One-stop service for all permits for Mount Everest climbing , booking of flights, hotels, Tibet train tickets, yak caravan, porters to EBC, Sherpa service, chief, etc.
Safety guarantee: well-train mountain guides, satellite phone, first-aid device, chopper in Nepal and hyperbaric oxygen chamber for the emergency in Tibet, etc.
Eco-travel for Everest climb, leave no human waste and man-made pollution on the sacred mountain
Climb to the Summit of Mount Everest from Nepal and Tibet
Well, technologically two climb routes for Mount Everest climbing involve different daunting challenges. The South Col in Nepal has menacing Khumbu Icefall and Hillary Step while the camping sites in Northeast Ridge are much higher and there is much more rock climbing on the 2nd step and jet stream to be avoided. But, with an accurate weather forecast, experienced leaders and full preparation, and many emergency plans, you are more likely to make it to the top. Check the two classic Mount Everest climb expedition tours below.
Mount Everest Climbing Expedition in Nepal

Tour Route:Kathmandu - Lukla - Phakding - Namche Bazaar - Tengboche - Dingboche - Duglha - Lobuche - Everest Base Camp - Mount Everest - Lukla - Kathmandu

Climbing Mount Everest is a dreamed adventure for everyone. However, it is very difficult and challenging due to its high altitude. Therefore, this tour will offer you a golden opportunity to fulfill your dream.

View Details

Mount Everest Climbing Expedition via Northeast Ridge in Tibet

Tour Route:Lhasa - Gyantse - Shigatse - Everest Base Camp - Advance Base Camp - Mount Everest - Shigatse - Lhasa

There are two routes to climb Mount Everest - from Nepal or Tibet. This tour covers some impressive attractions along the road from Tibet to Mount Everest.

View Details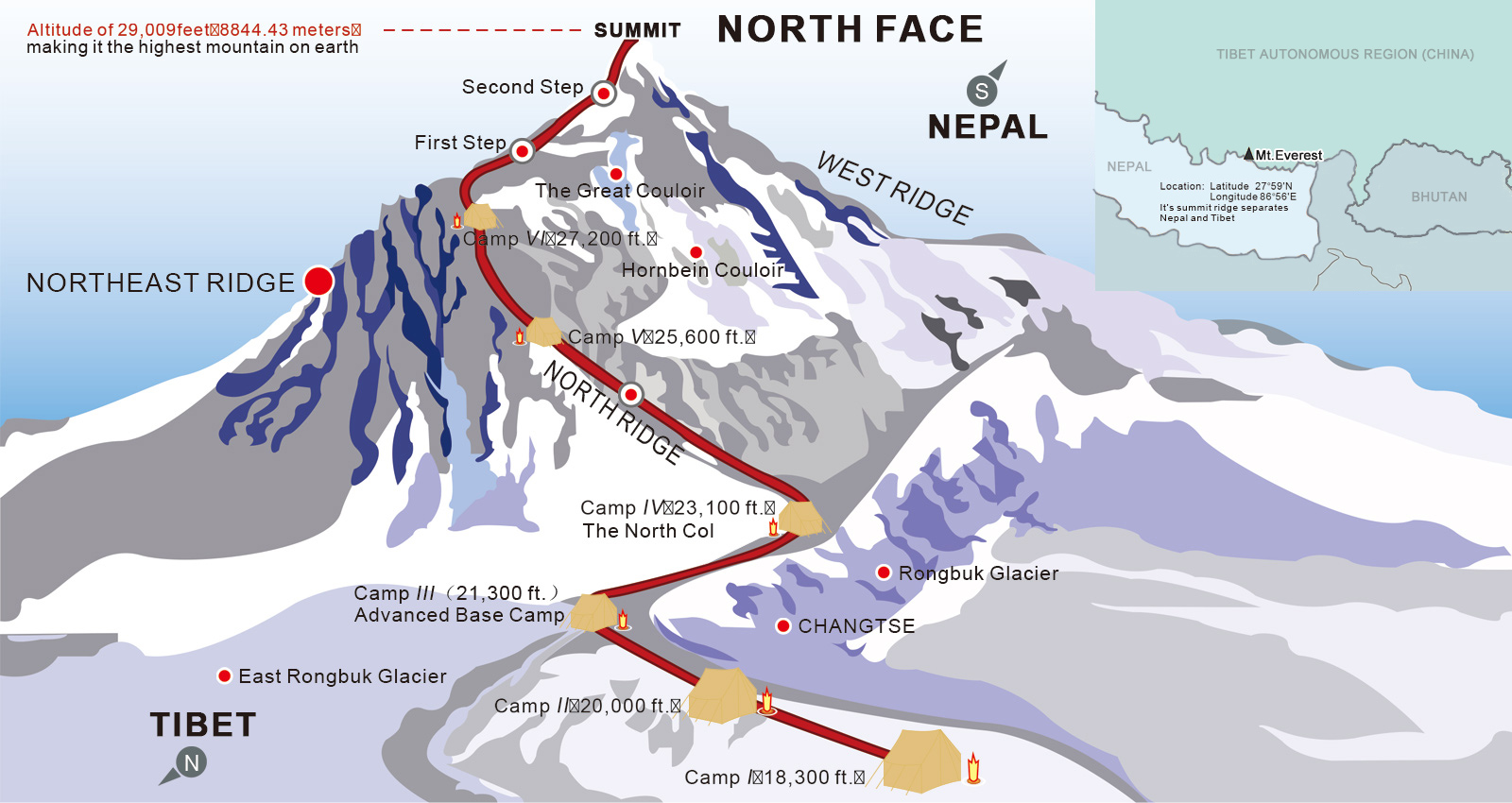 Useful Guide to Mount Everest Climb
You probably have tons of questions concerning the very details of Mount Everest climbing. Find your answers in the following articles.
If you are planning to challenge your limit by climbing Mount Everest in either Nepal or Tibet, yet have no ideas of how to sort it out the details, no worries! Just tell us your tour plan, travel date, and your preference, our professional travel consultants will work with you to customize your EBC climb. Please feel free to contact us for free consultancy.