Long been used as a major gateway to Tibet, Chengdu offers you a fresh start for an epic overland tour across lofty Tibetan Plateau to lively Nepal. To ensure you can make the most of the exhilarating tour, our travel experts present you with well-crafted itineraries and flexible travel mode amid these three destinations.
As the only local Tibet travel agency with offices in Chengdu, Lhasa, and Kathmandu, you can enjoy our reliable Tibet permit service and hassle-free booking for the hotel, guide, and transfer, etc. Check the hottest Chengdu Tibet Nepal tours below and relevant travel advice.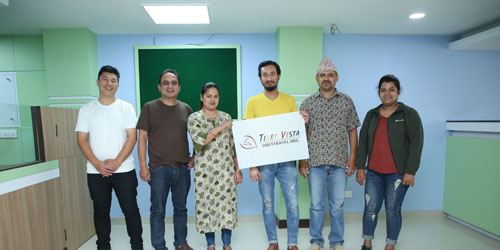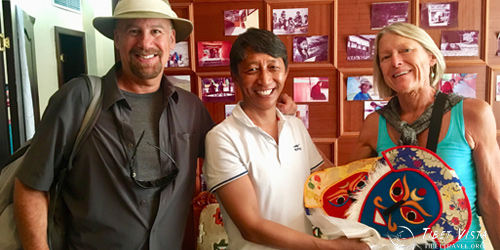 What Makes Us Different?
Well-established travel agency with offices in Chengdu, Lhasa and Kathmandu; Never use third party contractor
One-stop service with reliable booking for Tibet train, flight, travel documents in Tibet, Nepal
Life-saving gears for EBC travel, such as oxygen supply device, first-aid kit, etc.
Designated customer service manager, 24/7 call service
Friendly and seasoned travel guides in Chengdu, Tibet and Nepal
Professional team's support and trusty networking inside the industry
Most Common Questions about Chengdu Tibet Nepal Tour
1. What Is the Best Time for Chengdu Tibet Nepal Tour?
Answer: The weather patterns vary a lot for such as long-distance travel. For visiting Chengdu and Tibet, anytime between April and Oct would be ideal for the travel. While for visiting Nepal, the best weather starts from Oct to Nov. Next comes March to May. Mid-June to Sept. would be monsoon season in Nepal and the sporadic downpours may ruin your mood for trekking. - Further reading about When Is the Best Time to Tour Tibet and Nepal Together?
2. By Flight vs by Train from Chengdu to Lhasa, Which One is Better?
Answer: Overall, for better tour experience and acclimatization to altitude ascent, traveling by train to Lhasa from Chengdu has the edge over the flight. Not only will you enjoy the contrasting landscape and amazing window view from Golumd to Lhasa but also experience the rather steady ascent from the Chengdu basin to lofty Tibet than by flight.
However, if you are pressed for time, the multiple flight departures from Chengdu will give you easy access to Lhasa. Yet, you need more time to get acclimatized to quick ascent.
3. Is It Safe to Travel to Kathmandu by Road from Lhasa?
Answer: Yes, of course. Traveling overland from Lhasa to Kathmandu has been a popular travel route both for travel and trade. You can enjoy a safe ride on the asphalt road all the way from Lhasa to Gyirong port (Sino-Nepal border). The most treacherous road would be initial around 10km's ride close to the border area. However, the experienced Nepali drivers will manage to take you safely to your hotel in Kathmandu.
Meanwhile, in summer the mudslide can be quite troublesome and sometimes cripples the road around the border. Other than that, it's fairly safe to travel by road to Kathmandu from Lhasa.
4. What Travel Documents Are Needed for Chengdu Tibet Nepal Tour?
Answer: For the classic Chengdu Tibet Nepal tour via EBC, basically, you need four travel documents: Chinese Visa, Tibet Permit, and Alien's Travel Permit and Nepali Visa.
To enter Tibet, firstly you need to get Tibet Permit. To do so, you need to get a Chinese Visa ( L visa for tourism) on your own. Then email the photocopies of passport and Chinese visa page to us to apply for Tibet Permit.
Then, after we get Tibet Permit for you, we will forward it by express to your hotel in Chengdu. So, you are ready to head to Lhasa from Chengdu.
After you finish the tour in Lhasa, our Tibetan guide will help you get Alien's Travel Permit in Shigatse before moving to EBC. By following part of G318 national highway, we will travel to Gyirong port (Sino-Nepal border), where you can apply for on-arrival Nepali Visa to enter Nepal by road.
Quick Inquiry
We'll get back to you within 24 hours.
Travel Tibet and Nepal from Other Cities of China
If you are planning to enjoy a trip from Chengdu to Tibet and Nepal, yet have no ideas of how to sort it out the details, no worries! We would like to hear your tour plan and offer free professional consultancy and viable solutions. Please feel free to contact us.