Why Is Bhutan So Expensive? What Costs the Most
A trip to Bhutan is one of the most unique and incredible experiences in the world. However, it's also considered to be one of the most expensive trips in the world that you can embark upon. The government has placed a minimum fee of around $200 USD per day per person in low season and $250 USD per day per person during high season for visitors to Bhutan. This is to help protect Bhutan's culture and environment. Naturally, this makes your trip to Bhutan remarkably expensive.
Top Reasons Why Bhutan Is So Expensive
There are a number of reasons why Bhutan is so expensive; there are a number of things that your fee of $200-$250 USD per day covers.
All Internal Taxes and Charges
One of the reasons that Bhutan is so expensive is that your daily fee covers the costs of all internal taxes and charges. This may seem like an awful lot of money to pay but it ensures that Bhutan is well looked after and sustained.
Tourism Royalty Fee
Another reason that Bhutan is so expensive is that a portion of the daily fee contributes towards free education and free healthcare, plus helping towards the building and renewal of infrastructure. Of course, this may seem unusual to have to contribute towards these fees when you're just embarking on a trip there, but it really helps Bhutan to become much more sustainable and a much nicer place to visit and live.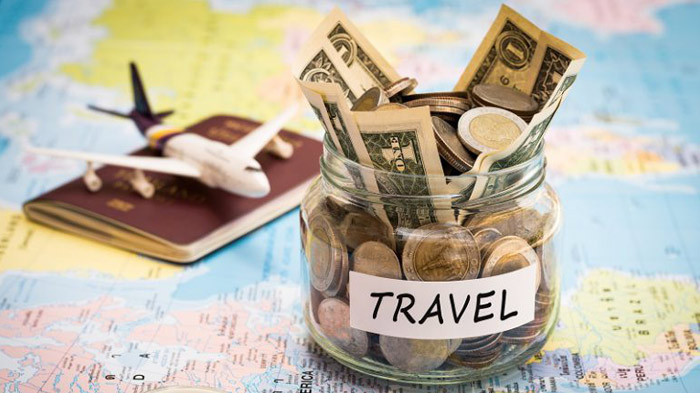 The Tourism Royalty Fee helps Bhutan to become more sustainable and nicer.
The Bhutan government's policy for tourism is 'high value, low impact'. This means that they're well aware that the extortionate prices for a trip to Bhutan may dissuade people from visiting. While they don't necessarily want to prevent people from visiting Bhutan, the government do want to ensure that it's kept as pristine as possible.
Accommodation
While you won't be experiencing 4 and 5 star accommodation for the daily fee that you have to pay, you will receive accommodation of a respectable standard. This means you don't have to pay any extra towards your accommodation fees (unless you wish to stay in a more lavish location or hotel). Know more about How to Choose Different Accommodations in Bhutan
Meals
Your required fee will also ensure that you receive your meals each and every day of your trip to Bhutan. You may not experience the most incredible cuisines, but you're sure to be well fed during your trip.
Tour Guide
A licensed Bhutanese tour guide is also included in the price you pay each day to stay in Bhutan. This means you'll be able to get around more easily with an experienced tour guide to show you around.
Internal Transport
The daily fee will also cover the costs of internal transport - however, you won't be covered for flights to Bhutan so if you're planning to take an internal flight during your stay then remember you'll need to pay for that separately. There are also no direct flights or discounts available in Bhutan, so this really helps to rack up the costs and makes a trip to Bhutan so expensive.
What Costs the Most for a Bhutan Tour?
Despite all the above points detailing what the price of visiting Bhutan includes, you may still be wondering what exactly costs the most for a Bhutan tour and why Bhutan is so expensive.
You'll be contributing a lot of money towards the government. This is to help ensure that Bhutan runs smoothly and successfully. A large proportion of the fees you'll pay also go towards internal taxes, environmental costs as well as tourism fees.
The cost of visiting Bhutan can also be significantly increased as the required payment of $200-$290 USD (dependent on season and traveller) doesn't include things like flights, Visas or travel insurance. Once you consider all these additional fees then you can find yourself experiencing extortionate fees in order to enjoy a trip to Bhutan.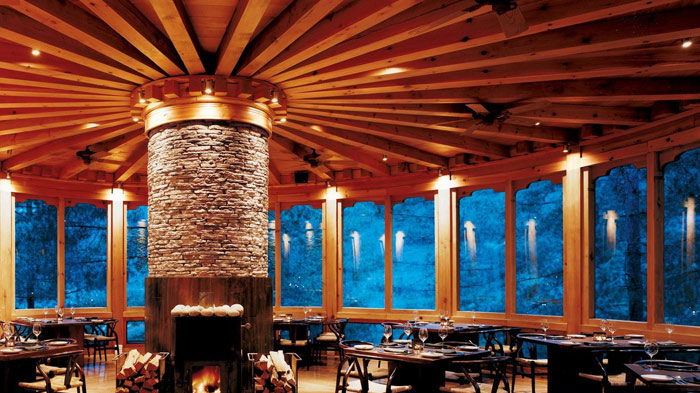 Uma Hotel is one of luxury hotels in Paro, Bhutan.
Luxury hotels and more lavish meals also cost much more than the standard rate to visit Bhutan. You can find yourself paying up to $500 USD per day per person if you wish to experience the very best that Bhutan has to offer.
It's important to remember however, that these fees are absolutely not imperative to pay; you can still have an incredible trip to Bhutan without paying for the most expensive accommodation facilities and meals.
Cost for Different Travel Seasons And People of Different Nationalities
You'll also pay different amounts of money per day depending on the season that you visit Bhutan in. During low season months such as December to February and June to August, you can expect to pay $200 USD per person per day. Whereas high season months can cost you $250 USD per day per person, depending on how many there are travelling as a group. - Check Best Time to Visit Bhutan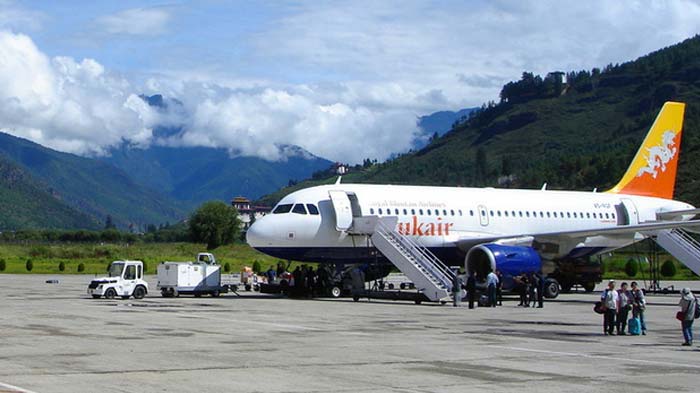 Travelling with a larger group will cut down the cost of Bhutan tour.
Solo travellers have to pay the most for a trip to Bhutan, with a total of $290 USD. Large groups of people travelling together can usually expect a small discount, depending on exactly how many people are embarking upon the trip.
The $200-$250 USD cost per day per person is not required for those travelling from the likes of India, the Maldives and Bangladesh. Citizens from these countries can expect to pay as little as $25 USD per person per day.
Great Ways to Cut down the Cost for a Bhutan Tour
1. One of the easiest ways to cut down the cost for a Bhutan tour is by visiting in low season months. By doing this, you'll automatically save $50 USD per person per day as it's much cheaper to visit Bhutan during low season months such as December, January and February.
2. Another great way to save money on your trip to Bhutan is by travelling as a larger group. You can receive group discounts if you travel with many other people and you also won't have to pay the surplus of an extra $40 USD per person per day if you're a solo traveller.
3. In order to cut down external costs for your Bhutan tour, you can purchase your flights in advance. The more in advance that you buy your plane tickets, the more affordable they're likely to be.
A tour to Bhutan really is a once in a lifetime experience. The hefty daily costs of the trip mean that many people won't repeat their trip, so they want to get the most out of it as possible. To help you enjoy a wonderful trip to Bhutan with reasonable budget, we, Tibet Vista team, have worked out the most useful advice on Bhutan tour cost. Kindly please take a second look at
>> How Much Does It Usually Cost to Visit Bhutan: price inclusion, travel season and tour fee
>> How to Plan Your Bhutan Travel Cost: minimum daily package, visa costs, currency and exchange rates
>> Ultimate Guide on Bhutan Trekking Routes Prices and All
Bhutan is so expensive because there are a number of things that the fees cover. From standard accommodation and meals, to internal taxes and tourism royalty fees; there are a lot of things that the daily fee covers. However, despite these fees, a tour of Bhutan is still an amazing trip to embark upon.