Bhutan Travel Restrictions 2023: :
After 2 years of the pandemic, Bhutan tours are NOW reopened to international tourists without any quarantine.
It's time to plan your Bhutan tour in 2023! We guarantee the LOWEST price with an all-inclusive tour service in Bhutan.
While there are many places in the Himalayas to go trekking, no location is as unique and outstanding as Bhutan, and there is no better way to go trekking than on one of the top Bhutan trekking tours for this ancient Himalayan Kingdom.
A land of high mountains, ancient preserved forests, and stunning valleys, the Land of the Thunder Dragon has everything you need for the perfect trekking tour. With some of the most outstanding trekking trails on the planet, a trek in Bhutan is unlike any other around the world.
This unique land, where the environment is more important than the economy, and where the ideology of "Gross National Happiness" comes above that of Gross National Product, is just waiting for you to visit and enjoy the peace and tranquility of one of the most spiritual places in the Himalayas.
What Makes Us Different?
Reliable & Easy Booking, 100% Bhutanese Visa Guarantee
Years of Cooperation with Tourism Council of Bhutan
Authentic Bhutanese Experience, Backed up by a Leading Bhutan Tour Team
Specialize in In-depth Trekking Tour across Western and Central Bhutan
Private Trek Guide with Years of Experience
Customize Tour Based on Your Travel Date, Budget and Hiking Levels
Most Common Questions about Bhutan Trekking
1. When is the best time to visit Bhutan for trekking?
Answer: In Bhutan, there is a trek for every season, and any time of the year is a good time to visit for trekking. That said, there are certain times of the year that are better than others when it comes to the ideal time to trek. The spring season, from March to the end of May, and the autumn season, from the end of September to the middle of November, is the optimal time for trekking in most of the kingdom. High altitude treks in the mountains are best done in spring and autumn, though some of the lower-altitude treks in the jungles and lower valleys are best done in the winter months, when the weather is cooler in the sub-tropical zones.
2. Is it expensive to visit Bhutan for trekking?
Answer: While there is a Minimum Daily Fee for all tourists to Bhutan, whether touring or trekking, this actually covers the whole tour, from your Bhutan Visa to the food you will eat. Bhutan is often mistakenly rated as one of the most expensive places to take a tour, as the Minimum Daily fee is US$ 250 per day in the peak season and US$ 200 per day in the low season.
However, this does cover everything you will need while you are trekking, from the visa to get into Bhutan and your accommodation before heading off on the trail to the camping gear, the guide, the cook and other support staff, and your transportation around the kingdom. The only things you need to spend on outside the MDF are your own personal expenses, such as gifts for family, alcoholic drinks, and food or snacks outside your inclusive meals.
3. Can I fly direct to Bhutan?
While travel to many countries in Asia can sometimes be done direct from your home country, getting to Bhutan does require you to stop over in one of five countries in Asia first. Flights into Bhutan are only operated by two specific airlines, Druk Air and Bhutan Airlines, both of which are Bhutanese-owned airlines. No other airline is permitted to land at Paro International Airport, the only international airport in Bhutan.
Flights to Bhutan leave several times a week from India, Nepal, Singapore, Thailand, and Bangladesh, and with five airports in India, you have the choice of flying to Bhutan from nine different airports. However, you must remember that you cannot book a flight to Bhutan without first having booked a tour with one of the recognized official tour operators for Bhutan, and received your conformation letter for your visa. The confirmation letter, also known as the Letter of Invitation, is required by the airlines in order for you to book your flights to Bhutan.
4. What kind of permit is needed for Bhutan trekking?
All tours to Bhutan, whether for trekking or touring, are required to be booked through one of the many registered tour operators, which are government controlled and only Bhutanese companies. The tour that you book covers everything you need, including the permits you will need for trekking in Bhutan.
As with everything else that you need, permit-wise, all the work is actually done by the tour operator, and all you need to do once you have booked the tour is book your flight and turn up. We will handle the permit applications and the permit will be sent to them, ready for your trekking tour.
5. What to pack for Bhutan Trekking?
What to pack for a trek in Bhutan largely depends on the time of year you are traveling and where you plan to trek. While some things are a given, such as good, strong hiking boots, waterproofs, just in case, and a hat and jacket, it is unlikely that you will need warm clothing if you are trekking in the lower altitudes in the warmer months. The main additions to normal trekking gear that you would use anywhere else in the world are only really required in the seasons when it gets a little colder in the mountains and higher elevations.
For colder weather, it is essential to pack clothing that can be layered, to keep you warmer and to better regulate your body temperature. Getting too hot can also be a problem, so you need layers to be able to add or remove, depending on your own temperature. A warm hat is essential when it is colder, as heat is more easily lost through the top of the head, and you should also consider sun cream, lip balm, and moisturizer, as the cold winds can chaff lips and face and the bright sun, despite the colder weather, can still burn your skin at higher altitudes.
If you are new to trekking, or are trekking a hard route, trekking poles are an advantage, and a good pair of warm gloves will help keep your hands warm. Since most of your gear will be portered to the next campsite by the support team, you should consider a good day pack, for essentials such as water, snacks, medkit, etc. And take a good sleeping bag with you, as it can get cold at night in the colder months.
More Articles giving you more information of Bhutan Trekking Tour in different perspectives:
Quick Inquiry
Scan the QR code to get 1-on-1 consultation with our travel expert on Wechat.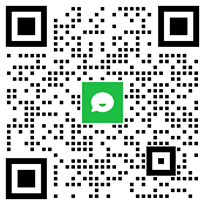 Or, leave your message below to get quick reply via email.
If you are planning to enjoy a trekking trip in Bhutan, yet have no ideas of how to sort it out the details, no worries! We would like to hear your tour plan and offer free professional consultancy and viable solutions. Please feel free to contact us.