Travel to Tibet from Beijing
Why travel from Beijing to Lhasa?
Lhasa is often the wonder destination for both domestic and foreign travelers, while Beijing is one of the most popular gateway city to Lhasa, capital of Tibet Autonomous Region. Many tourists to Lhasa always make Beijing as the first station for them to have an overview of the imperial history and culture of China and then travel from Beijing to Lhasa by train or by plane.
How to travel from Beijing to Tibet?
Option 1. Beijing to Lhasa by Train
Beijing Lhasa railway including the world's highest railway, Qinghai-Tibet Railway, is an adventure tour route of traveling to Tibet from Beijing. The Qinghai-Tibet railway, which runs between Xining, the capital of Qinghai province, and Lhasa, the capital of the Tibet autonomous region, makes up the major part of your Beijing Lhasa train journey and authorities have been planning this project for a century. But it was only in 1984 that the first section of track - an 814-km stretch from Xining to Golmud - both in Qinghai province, was completed. The railway climbs from 2,829 meters above sea level at Golmud to 3,641 meters at Lhasa and it is crowned the highest railway in the world. More than 550 km of track is laid on permanently frozen earth and its highest point reaches 5,072 meters above sea level.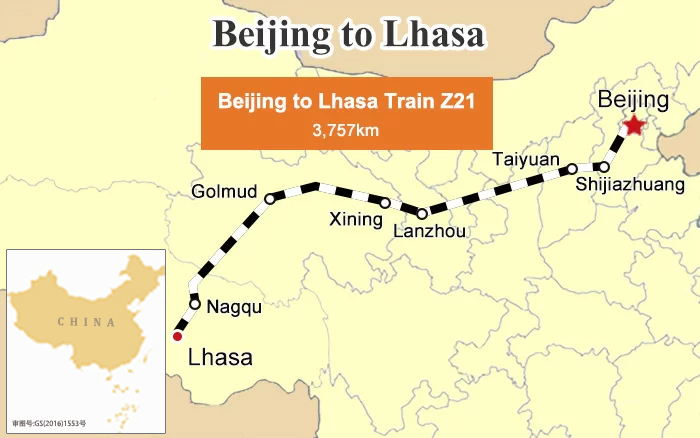 Taking a train from Beijing to Lhasa is one of the most popular way among tourists traveling Tibet.
Beijing Lhasa train costs you nearly 41 hours. The 41-hour train trip to Lhasa from Beijing is a zen-like way for those who want to slow their busy minds before arriving in Tibet. Once you choose Z21 train to Lhasa from Beijing, just feel the shocks this man-made world wonder will bring to you.
See more at Beijing to Lhasa train schedule and price
Option 2. Beijing to Lhasa by Air
There are ten direct flights between Beijing and Lhasa every day, run by Tibet Airlines, Air China, Shandong Airlines and Shenzhen Airlines. The flights to Tibet would departs from Beijing Capital International Airport (BCIA) and arrive at Lhasa Gonggar Airport at noon or night.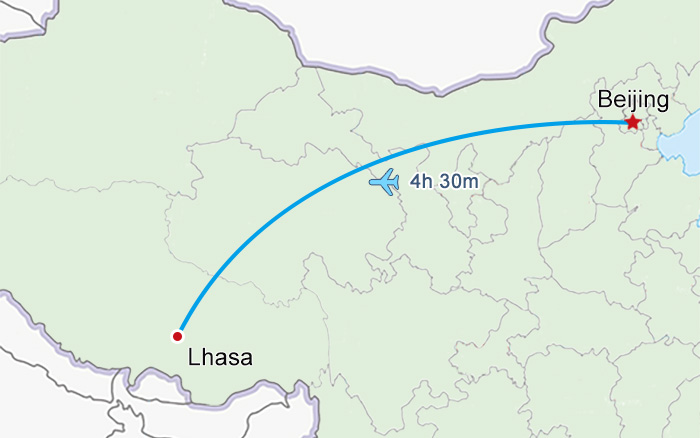 Taking flights to Lhasa from Beijing is the most convenient way to enter Tibet.
Five direct flights from Beijing to Lhasa would stop over at Xining, Chengdu or Xi'an, which cost you nearly 7 hours to get to Lhasa from Beijing by plane. Besides, another five non-stop flights to Lhasa from Beijing have shortened the distance between Beijing and Lhasa. It just takes you 4:30 hours, saving two hours off the travel time from Beijing to Lhasa by air.
See more at Beijing to Lhasa flight schedule
Before you get to Lhasa, do plan at least one day tour in Beijing.
Facts about Beijing
Formerly known as Peking, the intriguing capital of the People's Republic of China, Beijing, has also been one of the four ancient capitals of the country. Located in northern China, Beijing has been a major political and cultural centre and has significant importance in the history of China. From Zhongdu, Dadu, Beijing, Beiping and Yanjing, the city was known by different names during the successive rule of various dynasties in China.
Beijing is a metropolis city in Northern China and also the official capital of the People's republic of China. Beijing enjoys advanced transportation system, with the second busiest airport in the world and busiest in Asia, the largest railway hub in China, 17 line subways and 5 main concentric ring roads. However, once you get to Beijing, you will see thousands of cyclists on the roads. Here we just list some Beijing facts for your review:
1. Beijing is the capital of China.
2. Beijing is the second largest city of China, after Shanghai.
3. Beijing hosted the 2008 Summer Olympics.
4. Beijing is referred as the one of the 'Four Great Ancient Capitals of China'.
5. Beijing is the major transportation hub of China, as it houses many roads and railways.
6. Beijing is the political, cultural and educational nerve center of China.
7. In the Imperial Times, Beijing was also known as Peking.
8. The literal meaning of the term Beijing is 'Northern Capital'.
9. The capital city enjoys four distinct seasons. July is the hottest at 75°F and January is the coldest at 18°F. Spring and autumn are the shortest seasons.
10. The city flower of Beijing is the China Rose or Chrysanthemum and the city tree is Arborviate or Chinese Scholar Tree.
11. The most famous food in Beijing is Beijing Duck.
What to See in Beijing, the hottest destination in China ?
As one of the most visited cities in China, Beijing is a confluence of the thousand years of the history and ultra-modern reality. In Beijing, you will be delighted and intrigued by its ancient culture and fast development. Beijing is significant in a number of ways and attracts visitors from all over the world:
Forbidden City
The magnificent Forbidden City is the largest and the best-preserved imperial palace complex in the world. It has 9,999 rooms in flourishing period with just a single room short of the number that ancient Chinese belief represents 'Divine Perfection' and surrounded by a moat six meters deep and ten-meter high wall. Spreading over 250 acres, this large palace complex was built between 1406 and 1420, but was burnt down, rebuilt, sacked and renovated countless times, so most of the architecture you can see today dates from the 18th century and on wards during the Qing Dynasty. For five centuries, this palace functioned as the administrative center of the country.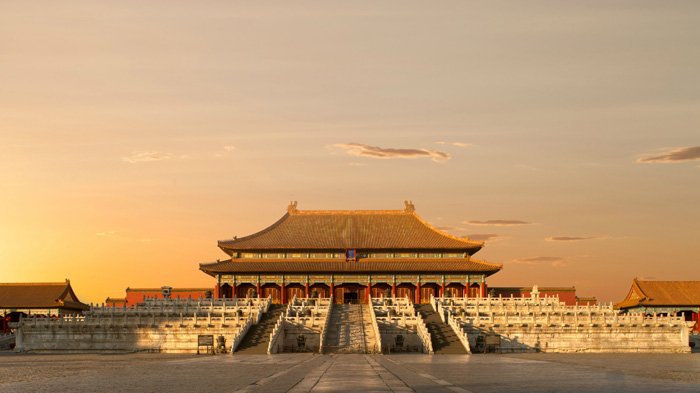 Forbidden City is the ancient imperial palace of the emperors of China, which is famed to be the world's largest surviving palace complex.
Tips for visiting Forbidden City:
1. Wear comfortable shoes as you have to walk a lot.
2. If you are group tourists, hiring a guide is highly recommended. It really is helpful to have a guide explain the stories behind the site and tell you about the important historical parts in the forbidden city.
3. If you are non-group tourists, you can rent multilingual guide recorder either at Meridian Gate (southern gate of Forbidden city) or the Gate of Divine Prowess (Northern gate of Forbidden City) and return it when you finish your tour of Forbidden City.
4. Opening Hour: 08:20-17:00 (Apr.1-Oct.31) , 08:30-16:30 (Nov.1-Mar.31); closed on every Monday
5. Time of stopping ticket selling: 16:00pm (Apr.1-Oct.31), 15:30pm (Nov.1-Mar.31)
6. Travel Time: 4-8 hours
7. Entrance Fee: RMB 40 (low season) ; RMB 60 (peak season)
Great Wall of China
The Great Wall of China is one of the 'Eight Wonders of the World' and is enlisted in the World Heritage Directory. This immense wall was built to keep out invaders as well as to retain the inhabitants. It spans five provinces from Shanhaiguan Pass in the east to Jiayuguan Pass in the west, looking like a gigantic dragon across deserts, grasslands and mountains. In the downtown area of Beijing, it is possible to climb Badaling Great Wall. If you are in a rush, you can get the most out of your visit to Beijing by hiking one of the sections of the Great Wall. The Great Wall snaking across Beijing in its northern part is about 600 kilometers long. Along the total length of the Great Wall around Beijing, there are major eight sections including Badaling, Juyongguan, Huanghuacheng, Jiankou, Mutianyu, Gubeikou, Jinshanling, and Simatai. Most of the sections of Great Wall in Beijing are well-preserved and mainly the remains from the Ming Dynasty, an era of huge construction.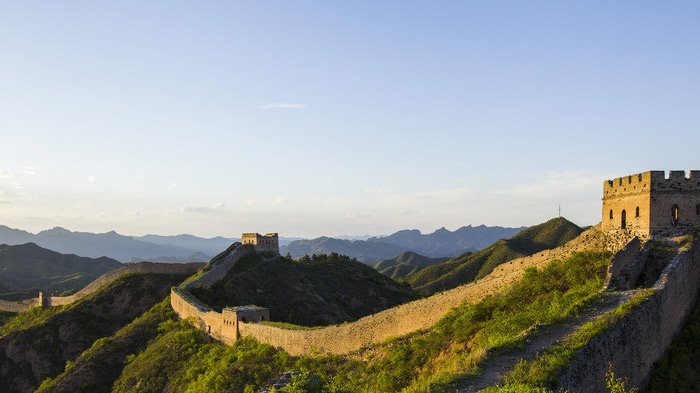 The Great Wall of China stretches along the northern part of Beijing Municipality, which is the greatest tourist attraction for the visitors coming to the city.
Tips for visiting the Badaling Great Wall:
1. Strong footwear is needed for climbing the Great Wall.
2. In summer, please prepare for sunblock, sunglasses and water.
3. Opening Hours: 06:40-18:30
4. Hiking Time: 2.5 hours
5. Entrance Fee: RMB 46
Tiananmen Square
The solemn and respectful Tiananmen Square is the largest central city square in the world, which serves not only Beijing's symbol but also the whole of China. This immense courtyard is surrounded by a variety of significant edifices such as the Tiananmen Tower on its north, Great Hall of the People on its west, Mao Zedong Memorial Hall on the south, Monument to the People's Heroes and National Museum of China on the east. At sunrise and sunset the raising and lowering ceremony of the Chinese National Flag is well worth the watching. The precision of the young troops is very well performed.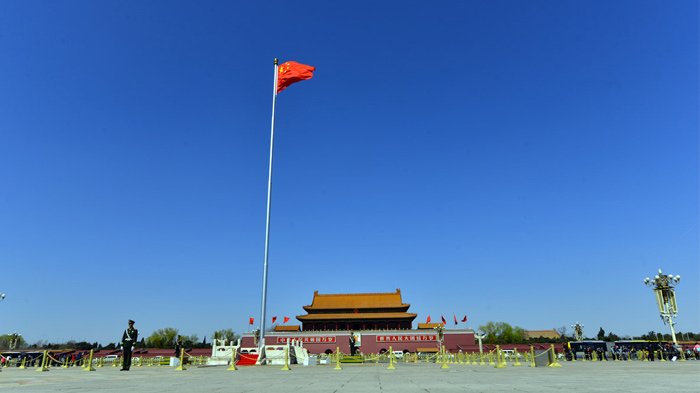 Located in the heart of Beijing City, Tiananmen Square is the site for massive parades and rallies.
Tips for visiting the Tiananmen Square:
1. Go there about 30 minutes early to have a good seat.
2. Spend the time to see the people (soldiers, tourists and locals) who make the square a true highlight for the first time visitors.
3. Open Time: whole day
4. Travel time: 2-4 hours
5. Entrance Fee: Tiananmen Square - Free; Chairman Mao's Mausoleum - Free; Tiananmen Tower - RMB 15; The Great Hall of the People - RMB 15; The National Museum of China - RMB 15
Temple of Heaven
Due to religion was always related with the supreme imperial power, Beijing at one time served as the focus of religious life with lots of beautiful temples. The Temple of Heaven, where the Emperors paid homage to the glory of heaven, is the largest group of structures in the country dedicated to rituals. To be opposite, the Altar of Earth was used to worship the God of the Earth. The Great Bell Temple, where the Emperor prayed for rainfall in the Qing Dynasty. But I recommend Temple of Heaven as a real highlight of Beijing. It used as a complex of sacrificial buildings for the Ming and Qing emperors, and is the largest one in Beijing among several royal altars to Heaven, Earth, the Sun, the Moon and other deities or symbolic forces of Nature. What makes the temple unique is the century-old trees - line upon line of Chinese cypress, Chinese juniper and scholar trees. Some of the cypresses are more than 600 years old. Dr. Henry Kissinger, when he visited the temple, stated that while the USA could recreate the Temple of Heaven if it desired, it could not create the trees!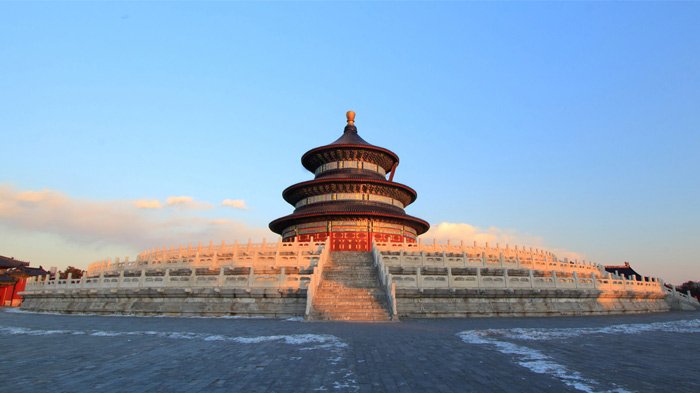 Temple of Heaven is located in the southern part of Beijing, and has been one of the most holy places for the whole country for more than five centuries.
Tips for visiting Temple of Heaven :
1. Go to the Temple of Heaven in the early morning to see groups of people practicing all types of kung fu and taiji. You can also practice with them if you are so inclined.
2. Open Time: 6:00-22:00
3. Travel Time: 3-4 hours
4. Entrance Fee: RMB 30 (low season) ; RMB 35 (peak season)
Summer Palace
As the largest royal garden in China, Beijing's Summer Palace is actually a parklike imperial retreat spread out over 10 square miles. Once a summer retreat for emperors, this 290-acre park is still a retreat for the tourists, who can relax here or walk around ancient pavilions, mansions, temples, bridges and huge lake. Summer Palace mainly consists of Longevity Hill (Wanshoushan) and Kunming Lake. Much of it is covered by Kunming Lake. With masterly design and artistic architecture and integrating the essence of Chinese garden arts, the Summer Palace has a title of "Imperial Garden Museum". It is an imperial garden most completely reserved with richest landscapes and concentrated buildings. The Summer Palace was added to the world cultural heritage list in 1998.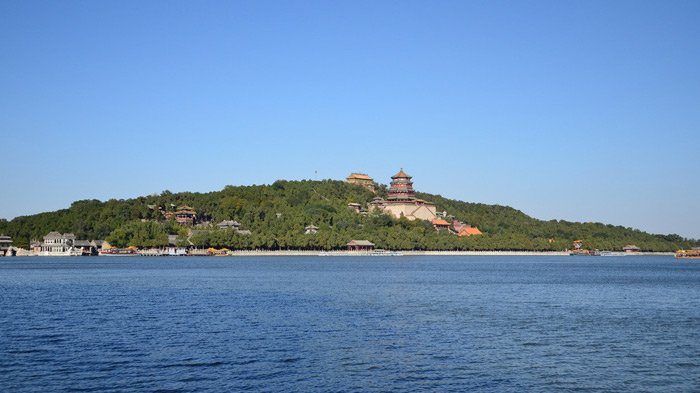 The Summer Palace in northwest suburban Beijing is the largest and most complete imperial garden existing in China.
Tips for visiting Summer Palace :
1. Open Time: 6:30-18:00
2. Travel Time: 4-5 hours
3. Entrance Fee: RMB 20 (low season) ; RMB 30 (peak season)
Ming Tombs
This is an amazing site for many reasons. First, it is outside Beijing, so you have a chance to escape the city and see a bit of the countryside. Second, it is relatively near the Great Wall, so you can visit both in one day. Third, the tomb itself is an eye opener. Some 50 kilometers northwest of the downtown Beijing, this is the burial site of 13 out of 17 emperors of the Ming Dynasty. There are just two tombs which have been excavated and open to the public: Dingling and Changling. Changling is the first tomb to be built. It took 2 years for renovation, and was opened in 1958. Dingling has been excavated so thoroughly that one has to get into the burial chamber itself. However, it is a very steep climb down and people who have problems with their heart or kneels are not suggested to visit the underground tomb. For wheel-chair users or those who don't want to go deep inside a tomb, I recommend Changling Tomb.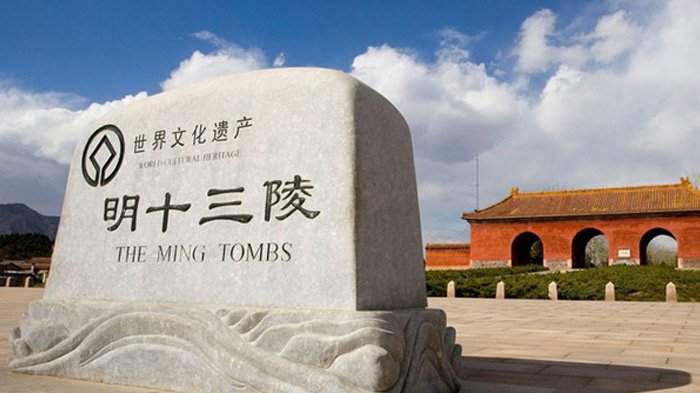 The Ming Tombs is also known as the "13 Tombs".
Tips for visiting Ming Tombs :
1. Opening Time: Changling Tomb (08:30-17:30), Dingling Tomb (08:30-18:00)
2. Travel Time: 2 hours
3. Entrance Fees: RMB 100 (low season) ; RMB 150 (peak season)
Beijing Hutong
Do you have the experience of taking a pedicab? In the old Beijing hutong areas, you can find the ancient transportation tools now still preserved for tourists as the main traffic tool of visiting hutongs - Beijing unique old city lanes. The neighborhoods of narrow, twisting streets represent the "real life" of Beijing, where passageways connect to courtyards of traditional compact homes. Pedicab tours of the hutongs cover the attractions that normally include the Bell Tower, courtyard neighborhoods and Prince Gong's mansion which should be the most magnificent courtyard and was the residence of an official and then a prince. There are lots of many small restaurant, bars, and inns. From the top of the Bell Tower you can overlook the surrounding hutongs. The most interesting part of the hutong tour is walking through "Pipe Tobacco Alley" near the Bell Tower. On this tour you will enjoy the real people's Beijing. On the other end of Pipe Tobacco Alley has some of Beijing's fashionable cafes.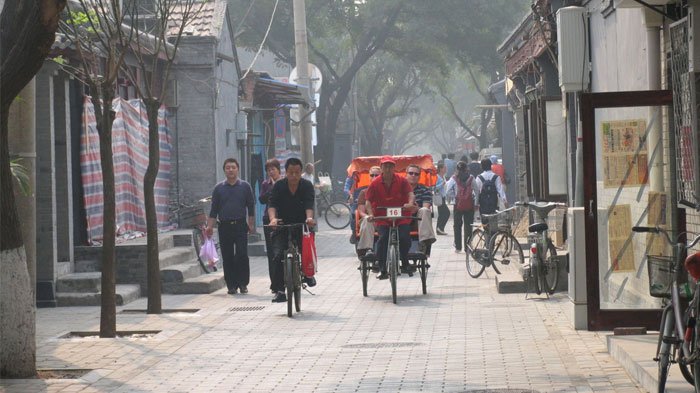 If you'd like to experience the local life, there is a great deal of Beijing's Hutongs and Courtyards distributed for your choice.
Tips for visiting Hutongs in Beijing :
1.Two Sites for Hutong Exploring: Shichahai Area: north of Beihai Park; Dazhalan Area: south of Tiananmen Square
2. If you are interested in Chinese calligraphy, painting or other artwork, you can pay a visit to Liulichang Street.
3. The Lugou Bridge carved with marvelous stone lions is an optional place for you a take a walk.
4. Rickshaw: RMB 50-100
Olympic Sites - Bird's Nest and Water Cube
Thanks for the 29th Summer Olympics, Beijing has been well-known for travelers all over the world. This hospitable metropolis of China has been mixed with lots of modern elements, which is also a new part for its mysterious orient civilization. There are so many representative buildings displaying this international metropolis, such as the Beijing National Stadium (Bird's Nest) and the National Aquatics Center for 2008 Olympics. Usain Bolt of Jamaica broke the world record by winning both the 100 and 200 gold medals at the Olympics; at the Water Cube (the National Aquatics Centre), Michael Phelps of America makes history with 8 Gold Medals in Beijing! A visit to the Beijing Olympic Green sitting at the north end of the Beijing city's axis is an eye-opener for your Beijing trip.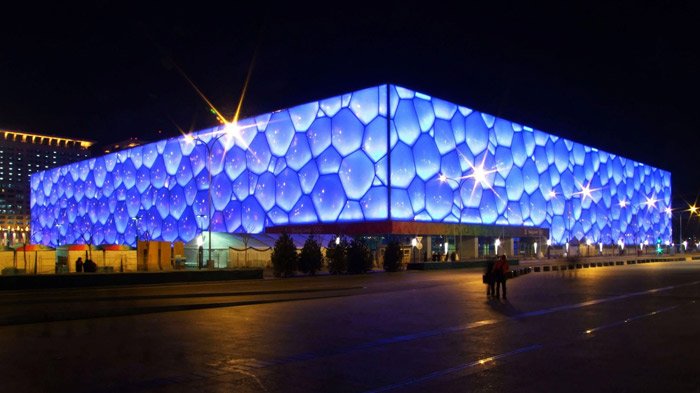 Olympic Sites - Bird's Nest and Water Cube are worth your coming!
Tips for visiting Bird's Nest and Water Cube :
1. Opening Hours: Bird's Nest: 09:00-21:00; Water Cube: 09:00-20:00 (May-October) ; 09:00-18:00 (November-April)
2. Travel Time: 2 hours
3. Entrance Fee: Bird's Nest: RMB 50; Water Cube: RMB 30.
How about Nightlife in Beijing?
Enjoy Beijing Roast Duck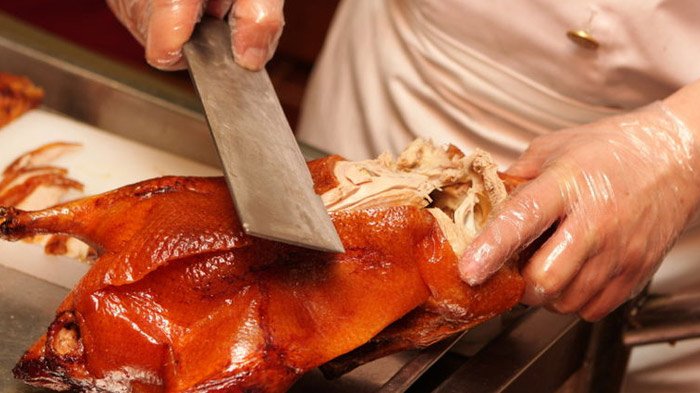 Beijing duck is the local flavor of Beijing.
Climbing the Great Wall, savoring Beijing Duck and enjoying Beijing Opera are the three "musts" for those visiting Beijing for the first time, which you cannot miss. The traditional method of preparing Beijing Duck has a history of over a hundred years and boasts a great reputation to this day. If you ask which is the best Beijing duck house ( restaurant ) in Beijing, different people will offer you different answers. Actually it is quite a personal taste of which one is the best.
Watch Beijing Opera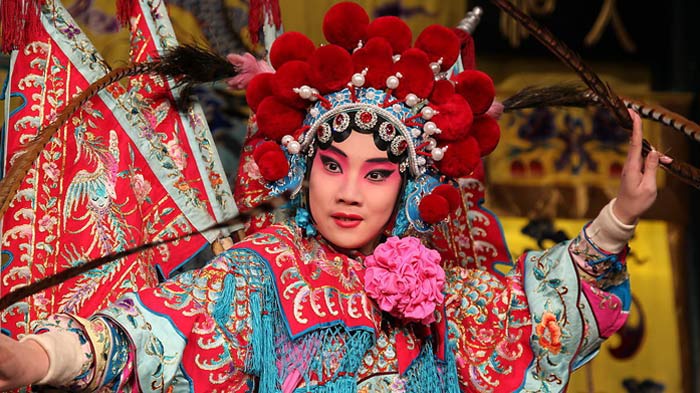 After treat yourself with a delicious Beijing Duck, you can spend the rest time of the night on watching Beijing Opera.
Beijing Opera is a number of stylized action, including singing, dancing, dialogue and acrobatic fighting to tell a story or present different characters and their feelings of happiness, anger, sorrow, surprise, fear and sadness. In Beijing opera there are four main types of roles: sheng (male), dan (young female), jing( painted face,male), and chou (clown, male or female). The characters may be loyal or treacherous, beautiful or ugly, good or bad, their images being vividly presented.
Recommended Day Tours in Beijing
There are hundreds of tourist scenic spots and historic sites in Beijing. Some are accessible and some are a little far from the city center. Among them, there are some must-see attractions in Beijing - Tiananmen Square, Forbidden City, Temple of Heaven, Summer Palace, Ming Tombs, Great Wall, Hutong, etc. Just contact us for your personal Beijing Tibet tour.
1. One day Beijing tour - Tiananmen Square, Forbidden City, Temple of Heaven & Summer Palace
This day you will visit the most well-known tourist attractions in the city. At about 8:00am, go to visit Tiananmen Square- the largest city square in the World, and the Forbidden City the largest and best-preserved ancient imperial palace compound in the world with over 500 years of history. It takes about 3 hours to visit these two sites. Then go to the Temple of Heaven. On the way, you will have a chance to visit a traditional Chinese medicine culture store. It cost another hour to visit the Temple of Heaven- the largest ancient imperial worship center where the ancient Emperors prayed for peace and a bountiful harvest. In this case, lunch time is coming. You can have a Chinese style lunch in a local Restaurant or go to have a taste of Beijing Duck. After lunch, take short walk in a pearl market and then visit the Summer Palace for about 2 hours. It is the largest and most beautiful imperial garden in China.
Cost: About RMB 250
2. Beijing Highlight Day Tour - Tiananmen Square, Forbidden City and Badaling Great Wall
Around 8:30 am, proceed to visit Tiananmen Square, the largest city-center square in the world. Located in the heart of Beijing City. Then move on to Forbidden City, the largest and best-preserved palatial complex still existing, also known as the Palace Museum. For almost 500 years, it served as the seat-bed of the Emperors in Ming and Qing Dynasties as well as the ceremonial and political centre of Chinese government.
After lunch, have half day excursion to Badaling Great Wall. The wall is about 80 kilometers northwest from downtown Beijing. The Badaling section of Great Wall is about 3, 740 meters long and averagely 8 meters high. The highest section is 15 meters high. The wall is wide enough for five horses to ride abreast. It is one of the most gorgeous and magnificent part of the Great Wall in Beijing. The Badaling Great Wall is the well preserved Ming Dynasty Great Wall with original appearance.
Cost: Around RMB 400
The Top 3 Beijing Tibet Tour Packages